Client Services Team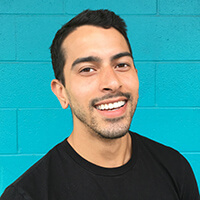 Don Wilson
Concierge
don@castlehillfitness.com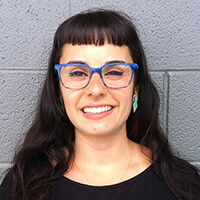 Alex Suarez
Client Services Associate
alexandria@castlehillfitness.com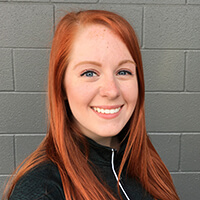 Ryan Field
Client Services Associate
ryan@castlehillfitness.com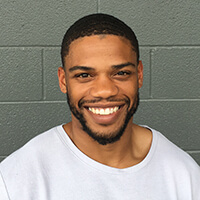 Tony George
Client Services Associate
tony@castlehillfitness.com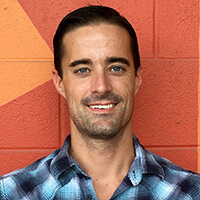 Jeremy Sims
Concierge
jeremy@castlehillfitness.com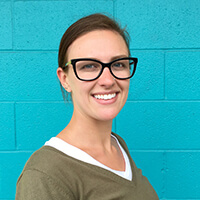 Camille Philpot
Client Services Associate
camille@castlehillfitness.com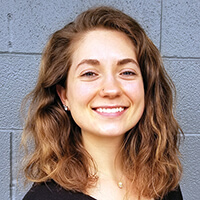 Nickie Harris
Client Services Associate
nickie@castlehillfitness.com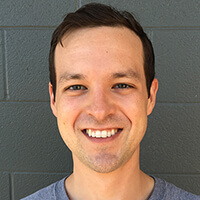 Keith Kohanek
Memberships Lead & Trainee Personal Trainer
keith@castlehillfitness.com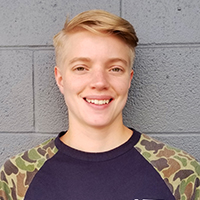 Sarah Broadway
Client Services Associate
sarah.broadway@castlehillfitness.com
Department Managers

Ash Atwood
Personal Training Manager & Master Trainer

Ash was a gymnast for 10 years and a collegiate pole vaulter. Her early career focused on athletes, providing strength and conditioning for teams at UNC-Wilmington. Since 2012 she has worked as a personal trainer, seeking to bring out the inner athlete in all her clients, with an emphasis on balanced movement and mobility. She encourages her clients to have a holistic approach towards their health.

Certifications: BS in Exercise Science from UNC-Wilmington; National Strength and Conditioning Association (CSCS)

Joined the CHF Team in: 2017
Kat Schaeffer
Human Resources Manager
kat@castlehillfitness.com

Ciara Conway
Wellness Spa Manager

Ciara is a licensed esthetician who has been is the industry for over 10 years. She is passionate about helping people achieve their skin care goals as naturally and holistically as possible. With an extensive background in adult onset acne, mature skin needs and rosacea she can help get your skin glowing and acting youthful. Ciara also provides expert lash extension services and takes pride in maintaining the health and integrity of her clients own natural lashes.


In her free time Ciara loves to go hiking with her rescue dog, going to see live music, cooking, reading and searching for the perfect margarita.

Joined the CHF team in: 2015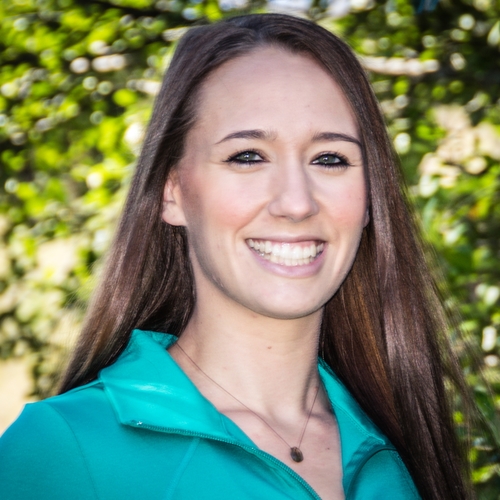 Ali Granryd
Client Services Manager
ali.granryd@castlehillfitness.com

Lindsay Lark
Pilates Manager & Master Pilates Instructor

Since 2008 Lindsay has been designing programs to help her clients become the best mover they can be. In her sessions you can expect a challenging, empowering, and fun way to do Pilates. She has experience working with a variety of special populations including pre/post natal, injuries, and athletes.

In her classes you will explore your movement potential through positive cues and focused feedback!

Certifications: Full Certification from Balanced Body
500 hour Bridge Program with Lesley Powell

Joined the CHF Team in: 2015
Mack O'Neill
Client Services Manager
mack@castlehillfitness.com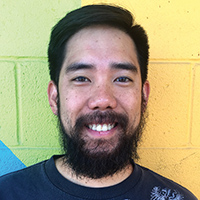 Gordon Yang
Facilities Manager
gordon@castlehillfitness.com

Sandra Gallegos
Operations + Special Projects Manager
Administrative Team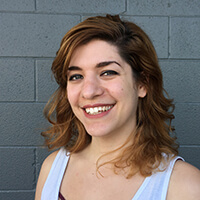 Rebecca Brumberg
Marketing & Business Assistant
rebecca@castlehillfitness.com

Alex Dotte
Personal Trainer + Webmaster

Alex was introduced to weight training by his grandfather at the young age of 15. As a competitive power lifter in high school and bodybuilder in college, Alex has an in-depth knowledge of strength training. More recently he has studied with multiple yoga and Pilates teachers to broaden his training philosophy. When you train with Alex you will focus on strength, power, balance, and corrective exercises to reach your goals.

Certifications: ACSM,

Joined the CHF Team in: 2008
Leadership Team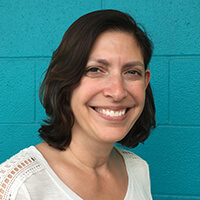 Michele Mendoza
Director of Membership & Development
michele@castlehillfitness.com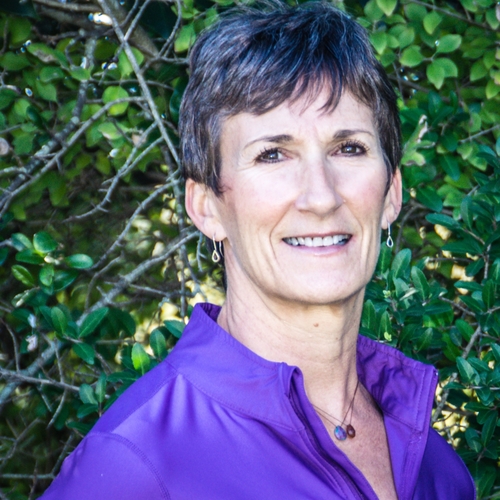 Michele Melkerson-Granryd
360 General Manager & Elite Trainer
michele.mg@castlehillfitness.com

Amy Rogers
Director of Programs & Marketing

Amy fell in love with fitness over a decade ago when she applied at Castle Hill. Throughout her tenure at Castle, Amy has done almost every job under the roof from customer service queen to class instructor, from smoothie slinger to handywoman (rumor has it she gives great shoulder rubs too!). Her creative skills and can-do attitude landed her a position in Senior Management in 2006. Though behind the scenes for the most part today, Amy's high energy cannot be contained and you will still see her substitute teaching a Barre or spin class here and there. She is grateful for her coworkers and CHF clients for making everyday a good day to come to work. Her ultimate goal is to inspire others to see their true potential and discover their optimal path to long lasting health.

Certifications: HeartZones Cycle Instructor

Joined the CHF Team in: 2003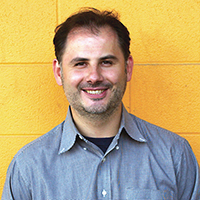 Vlad Glouchkov
Director of Operations
vlad@castlehillfitness.com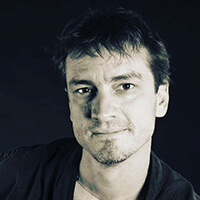 Clayton Aynesworth
Owner/President
clayton@castlehillfitness.com
Elite Strength Trainers

Tara Penawell
Elite Trainer

Tara has been working in the health and fitness industry for over 15 years. Her entry into the world of fitness was a bit non-traditional, having no athletic background as a child or teenager. For this reason, she loves helping first time exercisers and people seeking to change their lifestyle to get excited about activity. Fitness should be safe, effective, and fun for everyone.

Certifications: M, Ed. in Kinesiology (specialization in Clinical Exercise Physiology); NSCA Certified Personal Trainer; ACE Certified Health Coach

Catherine Robinson
Elite Trainer

Specialties + Focus:

Emphasis on any health concerns such as cardiovascular, hypertension, diabetes, auto immune disease etc.
Cardiovascular training and health through the HeartZones method, Yoga and meditative health and healing, preventative health care.
Education through presentation of health related seminars, both at BB as well as major Fitness Conventions.

Certifications + Education:

Degree in Nursing
American Council on Exercise – Certified Personal Trainer & Group Fitness Instructor
Former American Countil on Exercise Master Practical Trainer
The Cancer Exercise Training Institute - Cancer Exercise Specialist
Matrix KrankCycle – Johnny G Kranking Instructor
Spinning - Spinning Instructor Certified
HeartZone Blue Jersey Cycle Instructor
Kinesis Technogym - Kinesis Personal/Group Certified
YogaFit Certified Instructor
Advanced Pranic Healing

Joined the Castle Hill Fitness Team in: 2017 (previously with BB Fitness Studios)

Alon Kay
Elite Trainer

Formerly named one of Vogue's Top 50 trainers in America, Alon Kay, works passionately with his clients to achieve their goals. As a founding staff member of Castle Hill Fitness, Alon is a staple to the training floor. He has worked with cancer survivors, traumatic accident victims, and clients living with degenerative conditions.




Certifications: ACSM

Joined the CHF Team in: 2002

Laurie Rourke
Elite Trainer

Specialties + Focus:

Working with people to help them through set backs to achieve an active lifestyle

Certifications + Education:

American Council on Exercise – Certified Personal Trainer
Bachelor of Science, Fitness – Illinois State
Yoga Instructor since 2012

Joined the Castle Hill Fitness Team in: 2017 (previously with BB Fitness Studios)

Bryan Lepley
Elite Trainer

Specialties + Focus:

All Ages and Fitness Levels – Men, Women & Kids
Comprehensive assessments followed by detailed evaluation of results
Guided goal setting coupled with a comprehensive, personalized action plan to ensure success.

Certifications + Education:

American Council on Exercise – Certified Personal Trainer
The Cancer Exercise Training Institute - Cancer Exercise Specialist
KrankCycle – Master Presenter 2006-2012
Spinning – Master Presenter 1992-2004
TRX Suspension Trainer – TRX Group Suspension Trainer
Kinesis Technogym - Kinesis Personal/Group Certified
EFI Sports Medicine – Gravity Personal/Group Training

Joined the Castle Hill Fitness team in: 2017 (formerly with BB Fitness Studios)

Robert Reed
Elite Trainer

Robert Reed is a life long athlete having both collegiate and professional careers in football. As a four year letterman and three year starter for the UT Longhorns, Robert has the knowledge and know-how to train clients for sports specific conditioning. In addition to being a Founding staff at Castle Hill, Robert is a 5th generation, 5th degree black belt in Kajukenbo and 2nd degree black belt in American Kenpo.

Robert's classes are as entertaining as they are difficult. He will push you beyond your limits, but it's also his charm that keeps his devoted clients coming back.

Certifications: ACE certified personal trainer, 5th generation 5th degree black belt in Kajukenbo self defense system, 2nd degree black belt in American Kenpo. 2008 Universal Martial Arts Hall of Fame Induction - Instructor of the Year.

Joined the CHF Team in: 2002

Jerry Gerlich
Elite Trainer + Bike Fit Specialist

Jerry Gerlich has worked with cyclists and triathletes for decades, gym clients for over 15 years and recently delved into the world of endurance auto racing with effective ergonomic suggestions, functional movement remediation and foot correction techniques. His knowledge, experience, and truly unique techniques combined with a passion for improved function, posture and performance has improved the lives of hundreds of local, national and international clients. Jerry is a founding staff member to CHF and holds numerous certifications and continuing ed courses since 2001.

Certifications: BS in Kinesiology from UT Austin; ACE Personal Training; Powerplate USA; HeartZones Cycle Training; Steve Hogg Bike Fits; Trigger Point Therapy; C.H.E.K. Advanced Conditioning

Joined the CHF Team in: 2002

Minna Harman
Elite Trainer

Minna is a self-proclaimed "Jill of All Trades" with experience in triathlons, running (5k to marathon), winter sports (nordic skiing, snowboarding, ice skating, downhill skiing), rock climbing, equation, road and mountain biking, swimming, kayaking, wakeboarding, rollerblading, kettlebell and more! Minna can develop a custom training plan for just about anyone!

Certifications: NCSF Certified Personal Trainer; Masters in Occupational Safety and Health; IKKF Kettlebell; Primal 7 Suspension

Joined the CHF Team in: 2004

Ben Himes
Elite Trainer

Ben played professional baseball for the Cincinnati Reds and New York Yankees and has helped dozen of athletes earn collegiate athletic scholarships and sign professional contracts. While he specializes in training athletes, Ben helps educate fitness clients about their bodies. Keeping them healthy and training consistently, thus reaching their goals faster and sustaining their active lifestyles. Ben also helps chronic pain sufferers return to functional, pain free, joyful lives.

Certifications: BS in Neurophysiology and Psychology Texas A&M; ISSA Personal Trainer

Joined the CHF Team in: 2016

Cassandra Henkiel
Elite Trainer

Cassie is one of Austin's elite runners and a founding staff member of Castle Hill Fitness. Throughout her academic career, Cassie was an accomplished distance runner, and she has been in the fitness industry since 1988. She specializes in aerobic, endurance, and strength training as well as sports specific training. Cassie is a master trainer that believes in fitness as a way of life. When she's not training, she actively competes nationwide and volunteers with youth athlete programs in and around Austin.

Certifications: ACE, multiple CECs

Joined the CHF team in: 2002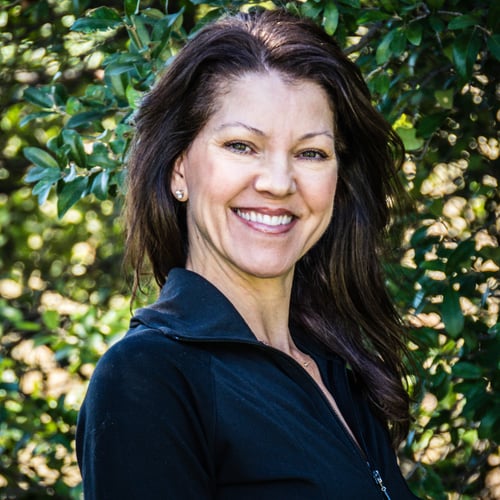 Sherri Lepley
Elite Trainer + Wellness Coach
sherri.lepley@castlehillfitness.com
Master Strength Trainers

Rachael Bercey
Massage Therapist & Master Trainer

Rachael specializes in neuromuscular therapy, deep tissue sports massage, and myofascial and trigger point therapy. She received massage training in a nationally accredited 750 hour program at the New Mexico School of Natural Therapeutic in 2001. In 2003, Rachael earned Neuromuscular Therapy certification with the founder of the International Academy of Neuromuscular Therapies, Judith Delaney. Rachael is currently in the process of becoming qualified to help assist in teaching the classes with Judith Delaney. For the last two and a half years, Rachael has been massaging professional, Olympic, University of Texas, amateur, and weekend warrior athletes. In order to understand the process of injury more clearly and how to educate the client about how to help themselves, Rachael earned her Personal Training certification from the National Academy of Sports Medicine in 2007. She is a self-proclaimed education junky who enjoys painting, exercising, and spending time with family. Before becoming a massage therapist, Rachael was a middle school teacher for ten years and in the Peace Corps in Costa Rica.

Certifications: Certified NMT; NASM Certified Personal Trainer; Kinesiotape practitioner

Joined the CHF team in: 2008

Leslee Feldman
Master Trainer

Specialties + Focus:

Post Physical Therapy Exercise & Rehab
Geriatric
Alzheimer's
Parkinson's
Strokes
Rheumatoid Arthritis
Hip and knee replacements

Certifications + Education:

International Fitness Professionals Association – Certified Personal Trainer
International Fitness Professionals Association – Post Rehab Injury Specialist
International Fitness Professionals Association – Sports Medicine Specialist

Joined the CHF team in: 2017

Hilary Chung
Master Trainer

Hilary is a lifelong fitness lover, turned collegiate runner, turned super mom of three. With an infectious positive attitude, Hilary assists her classes and clients to achieve their personal bests. If you are a runner, athlete, new or expecting mom, she can show you how to be on top form in all aspects of life!

Certifications: ISSA Certified Fitness Trainer, USA Track and Field Certified Coach, CPR-AED Certified; Primal-7 Certified; Dynamax Certified

Joined the CHF team in: 2006

George Centeno
Master Trainer

George has been passionate about health and fitness for much of his life. He has a successful history of competitive Body Building, Weight Lifting, Strength Training and Power Lifting. George is a founding member of Castle Hill Fitness and known for his functional and focused style of training and has experience with injuries. He is absolutely committed to assisting his clients achieve their health & fitness goals. And you don't have to want to be a bulky body builder to train with him!

Certifications: ISSA

Joined the CHF Team in: 2002

Amid Archibald
Master Trainer

Amid has a passion for delivering focused results to his clients. With over 20 years of Martial Arts experience, Amid understands the discipline it takes to achieve goals. You can expect Amid's classes to be high energy and full of surprises as he's well-known for keeping it fresh!


Certifications: ISSA Certified Fitness Trainer; 4th Dan Black Belt World Taekwondo Federation; 1st Dan Black Belt Hap Ki Do (self-defense)

Joined the CHF team in: 2007

Ash Atwood
Personal Training Manager & Master Trainer

Ash was a gymnast for 10 years and a collegiate pole vaulter. Her early career focused on athletes, providing strength and conditioning for teams at UNC-Wilmington. Since 2012 she has worked as a personal trainer, seeking to bring out the inner athlete in all her clients, with an emphasis on balanced movement and mobility. She encourages her clients to have a holistic approach towards their health.

Certifications: BS in Exercise Science from UNC-Wilmington; National Strength and Conditioning Association (CSCS)

Joined the CHF Team in: 2017

Jeff Bowman
Master Trainer

Specialties + Focus:

All Ages and Fitness Levels
Clients returning to exercise
Functional fitness
Blending traditional exercise with my tai chi, qigong background to customize workouts that include various modalities to improve balance, healthy breathing & meditation to train the whole person.

Certifications + Education:

American Council on Exercise – Certified Personal Trainer
EFI Sports Medicine – Gravity Personal/Group Training
Matrix KrankCycle – Johnny G Kranking Instructor

Joined the CHF team in: 2017

Jessica Appel
Master Trainer

Jess is excited by fitness because of its ability to truly transform lives. Carefully building a physically strong, well fed body changes the way you feel and interact with the world. After 15 years in the fitness industry Jess has witnessed and directed a multitude of physical transformations and is an expert at helping clientele break through plateaus. Not only will Jess transform your physique and ignite your metabolic engine, she will radically revolutionize the way you feel in your body.

Certifications: ACE, Certified Personal Trainer; American Academy of Health, Fitness and Rehabilitation Professionals, Medical Exercise Specialist; HeartZones Cycling Instructor; CrossFit Level 1

Joined the CHF Team in: 2006

Shannon Dolan
Master Trainer

Shannon Dolan holds a degree in Nutrition from University of Delaware where she minored in Strength and Conditioning and Art. Since graduating in 2012 she has been a trainer diving in to all aspects of health and wellness with a variety of clients from those recovering from stroke, to youth athletes. As a believer in a variety of fitness activities, daily meditation, and proper nutrition Shannon makes it a point to help her clients find their journey to a healthy lifestyle while having fun with the process!

Certifications: BS in Nutrition; ACSM Certified Personal Trainer; ACE Health Coach; ACE Functional Training Specialist; Titlest Performance Institute Specialist; Balanced Body Pilates Mat Level 1, 2

Joined the CHF Team in: 2016
Strength Trainers

Juan Anguiano
Yoga Instructor + Personal Trainer

Juan is a multifaceted health provider with decades of experience in various disciplines. Juan has taught yoga for 20+ years as a direct student of Sri. K. Pattabhi Jois, trained in massage, and most recently earned his degree in Athletic Training and is board certified in the state of Texas. As an allied health professional he is able to collaborate with physicians and physical therapists to ensure continuity of care for clients who are seeking to transition from rehab to a more active lifestyle and athletes who are seeking to return to play. Personal Training sessions with Juan integrate research and evidence-based practices tailored to each client's personal goals while also providing individualized programs that address imbalances that have been acquired through the demands of sport, daily life, injury or illness.

Certifications: AT from UT Austin; ACE certified Personal Trainer

Joined the CHF Team in: 2005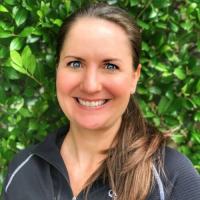 Tonja Hancock
Personal Trainer
tonja.hancock@castlehillfitness.com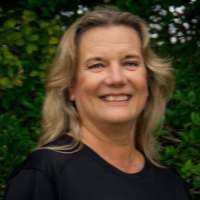 Linda Bramblett
Swim Coach
linda.bramblett@castlehillfitness.com

Chad Kraus
Personal Trainer

Through his own personal health, fitness, and wellness journey, Chad developed a passion for helping others change their lives through fitness. After years of struggling with his weight and body image issues, he decided to take control of his life and lost over 100 pounds…After that, there was no looking back! Dedication and perseverance propelled him to his goals and beyond; Chad strives to offer his clients the same energy. He doesn't want to just work out bodies, he wants to change lives and help people make lifelong, positive changes.

Certifications: National Academy of Sports Medicine Certified Personal Trainer, American Heart Association CPR & AED Certified

Joined the CHF Team in: 2014

Tiffany Sipos
Personal Trainer

Tiffany Sipos, a former ballet dancer, is a professional body builder that loves yoga. With over a decade of dance and yoga practice in her background, Tiffany is a stickler for form and technique but loves helping others accomplish their full potential. Her greatest reward is when an individual's quality of life improves from pushing boundaries and taking a true interest in their personal health and well-being.

Certifications: National Academy of Sports Medicine Personal Training Certification, AFAA Yoga Certification, and Les Mills BodyFlow Certified

Highlights/Accomplishments: In 2014 won the World's Championship Bodybuilding in Boston. Also competed in a total of 7 competitions and have either won or come in top 5 of each show.

Joined the CHF Team in: 2013

Alex Dotte
Personal Trainer + Webmaster

Alex was introduced to weight training by his grandfather at the young age of 15. As a competitive power lifter in high school and bodybuilder in college, Alex has an in-depth knowledge of strength training. More recently he has studied with multiple yoga and Pilates teachers to broaden his training philosophy. When you train with Alex you will focus on strength, power, balance, and corrective exercises to reach your goals.

Certifications: ACSM,

Joined the CHF Team in: 2008

Thomas Damron
Personal Trainer + Massage Therapist

Thomas Damron is a certified Neuromuscular Therapist, NSCA certified Strength and Conditioning Specialist, and RKC certified kettlebell trainer. After years of chronic pain and recurring injuries, Thomas sought the help of a knowledgeable massage therapist and personal trainer who helped him move better, gain strength, and take control of his overall health. This experience sparked a passion to help others find a pain-free, active life, and inspired a fascination with all things bodywork and movement-related. His goal as a therapist and trainer is to provide long-term solutions to pain and injury conditions through personalized and effective strategies. He believes that everyone has the ability to move freely, feel better and pursue any athletic endeavor with confidence and without fear of injury.

Thomas is currently studying Structural Integration in the Anatomy Trains model with Tom Myers.

When not at Castle Hill, Thomas can be found playing upright bass in country and jazz bands in and around Austin.

Certifications: certified Neuromuscular Therapist, NSCA certified Strength and Conditioning Specialist, and RKC certified kettlebell trainer.

Joined the CHF team in: 2015
Trainee Trainers

Nicole Rause
Trainee Personal Trainer

As a former collegiate athlete, physical fitness has always been a huge part of Nicole's life. Nicole takes a comprehensive view of all factors of fitness when creating physical wellness plans for her clients. Her top priority is to help her clients see positive results through a holistic point of view. You can expect your sessions with Nicole to be fun, dynamic, and challenging with a focus on balance, body weight, and total body conditioning techniques.

Certifications: ACE Certified Personal Trainer

Joined the CHF team in: 2013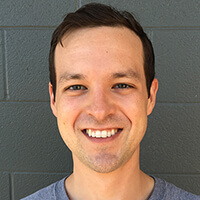 Keith Kohanek
Memberships Lead & Trainee Personal Trainer
keith@castlehillfitness.com
Elite Pilates Trainers

Melissa Lipko
Elite Pilates Instructor

Specialties +Focus: All Ages and Level Men &Women With a vast knowledge of movement techniques, I am able to cater the workout to fit the individual. A NOTE FROM MELISSA: "I love to teach Pilates because it helps peoplefeel goodand helps themmove betterin their other workouts andin their daily lives.Movement is a big passion of mine.I'm always thinking outside the box and expanding my repertoire to enhance my clients' experience." Certifications +Education: B.F.A in Dance from Cornish College of the Arts -2 years of Kinesiology, 3 years of Movement Analysis and 4 years of Martha Grahm technique Studied Body Balancing Pilates under Mark Kane for 2 years Pilates Continuing Educations courses taught be Pilates elders Michele Larsson, Rael Isacowitz, and Mary Bowen Continuing Certification in the Kathy Grant and Eve Gentry Technique Certified Aston Patterning level 1 for Pilates SPX Pilates Certification Joined the Castle Hill Fitness team in: 2017 (previously at BB Fitness Studios)
Master Pilates Trainers

Desi Koome
Master Pilates Instructor

Desi Koome is a Master Pilates instructor with years of experience in the dance world as both a professional performer and teacher. Over 15 years ago, Desi transitioned into teaching Pilates to continue her love of movement and she is a founding member of Castle Hill. Her combined experience in dance and Pilates gives her a natural insight into proper body alignment and how best to convey her knowledge to clients of all ages. She loves to be a part of the process of creating stronger and healthier bodies and is excited to work with anyone ready to engage in this process.

Certifications: Peak Pilates; Balanced Body CoreAlign

Joined the CHF Team in: 2002

Deborah West
Master Pilates Instructor

Deborah is a Master Pilates teacher and founding staff member who loves training athletes and beginners with a strong commitment to Pilates. She enjoys teaching her clients how to integrate the Pilates principles into many everyday activities like gardening, yoga, strength training, cycling, boxing - even jump roping!

In her classes you can expect a challenging classical repertoire focused on body awareness and re-balancing the entire body through the method.

Certifications: Peak Pilates

Joined the CHF Team in: 2002

Mandie Pitre
Master Pilates Instructor

Mandie is a Master Pilates teacher and certified yoga instructor who utilizes both modalities to make everyday people feel like champions in their bodies. As a dancer and choreographer, Mandie has spent years using Pilates to improve her performance and rehabilitate her body. Her ultimate goal for her clients and classes is to help her students reach their potential regardless of age, athletic background, or body type. She is your personal cheerleader!

Certifications: Wendy Leblanc Arbuckle, Second generation master Pilates teacher, "Core Connections" teacher training program.

Joined the CHF team in: 2011

Lindsay Lark
Pilates Manager & Master Pilates Instructor

Since 2008 Lindsay has been designing programs to help her clients become the best mover they can be. In her sessions you can expect a challenging, empowering, and fun way to do Pilates. She has experience working with a variety of special populations including pre/post natal, injuries, and athletes.

In her classes you will explore your movement potential through positive cues and focused feedback!

Certifications: Full Certification from Balanced Body
500 hour Bridge Program with Lesley Powell

Joined the CHF Team in: 2015

Stephanie Wright
Master Pilates Instructor

Stephanie is a former dancer turned STOTT certified Pilates instructor that loves being able to make Pilates more accessible. To her, it's a privilege to pull a group of people in a room and have them move together. Her classes and training sessions are creative and delivered with a sense of humor.

Certifications: Full Certification from STOTT Pilates International

Joined the CHF Team in: 2006
Pilates Trainers

Heather Quiring
Pilates Instructor

Heather began her Pilates training after a dance injury over 10 years ago. She received her certification through Core Dynamics and the PMA, then continued her training with Wendy LeBlanc Arbuckle, a master Pilates teacher. Heather is now a professional dancer and uses Pilates to transform her body in dance! She offers a completely strengthening and challenging workout and the knowledge to take any person's body and have them reach their potential regardless of any roadblocks!

Certifications: Comprehensive certification through Core Dynamics

Joined the CHF Team in: 2017

Sara Garonzik
Pilates Instructor

Sara has practice Pilates for over 15 years and has returned to it over and over again throughout her life when she's needed a sense of centering. She has extensive training in fascia, body alignment, and using Pilates as an effective rehab tool. As a life long learner, Sara's passion for Pilates really blossomed when she began to apply the principles in her yoga, weight training, and daily life practices.

In her classes you will gain a deeper understanding of how your body moves, and with Sara's guidance will move better throughout your daily life!

Certifications: The Pilates Studio of Los Angeles under Melinda Bryan, Yoga Tune Up, CPR-AED Certified

Joined the CHF Team in: 2013

Jae Hoon Lim
Pilates Instructor

Jae Hoon is thrilled to join the talented Pilates team at Castle Hill Fitness. Hailing from the nice Korea, Jae Hoon enjoyed a professional dance career and performed nationally and internationally from 1997 to 2010. Upon retiring at the golden age of 34, he became a certified Pilates teacher and has been sharing his passion for intelligent movement with dance and fitness community. Overcoming numerous injuries from his dance career has taught him the patience and the somatic knowledge to help clients of all ages and abilities.

Jae Hoon's education includes an MFA, PMA®-CPT, Power Pilates Comprehensive Certification, and DanceAbility Teacher Certification. A lover of darts, he can often be found at Dog and Duck Pub, hustling amateurs for free Stouts and IPAs.

Certifications:

MFA from Temple University DanceAbility Teacher Certification Pilates Method Alliances Teacher Certification (PMA®-CPT).

Joined the CHF Team in: 2017

Amy Rogers
Director of Programs & Marketing

Amy fell in love with fitness over a decade ago when she applied at Castle Hill. Throughout her tenure at Castle, Amy has done almost every job under the roof from customer service queen to class instructor, from smoothie slinger to handywoman (rumor has it she gives great shoulder rubs too!). Her creative skills and can-do attitude landed her a position in Senior Management in 2006. Though behind the scenes for the most part today, Amy's high energy cannot be contained and you will still see her substitute teaching a Barre or spin class here and there. She is grateful for her coworkers and CHF clients for making everyday a good day to come to work. Her ultimate goal is to inspire others to see their true potential and discover their optimal path to long lasting health.

Certifications: HeartZones Cycle Instructor

Joined the CHF Team in: 2003
Spa Therapists

John Steinle
Massage Therapist

For over a decade, John has been an advocate of proper nutrition and holistic living. He received his massage training in 1997 from New Creation Massage School here in Austin. He has also studied Myofascial Release and Reflexology. A client of his succinctly described John's style of massage as "gentle yet powerful, addressing deep tissue through finesse instead of force. He is remarkably effective." John understands people's bodies and their needs for massage can vary greatly. It is his intent to have open communication with clients to ensure that we meet their specific goals. One invaluable skill that he applies fully to each person is his ability to listen.

Joined the CHF team in: 2004

Julie Hagey
Massage Therapist

Julie Hagey is a Licensed Massage Therapist specializing in pregnancy/postpartum massage, deep tissue/sports massage as well as relaxation techniques. She believes in the importance of self care from 'head-to-toe, skin-to-bone, inside-to-out'---total being wellness. Julie stresses the importance of "nutritious muscles" that have the opportunity for injury recovery, detoxification, flexibility and restoration. In addition to this, her pregnant massage clients know that she is experienced in labor support and serves as a doula (birthing companion) at local hospitals. She loves to encourage anyone involved in the birthing process. Design your session to tailor fit your body's needs. Physical pain? Mental stress? While stress or pain may bring you in, allow the healthy results to keep you coming back!

Joined the CHF Team in: 2005

Rachael Bercey
Massage Therapist & Master Trainer

Rachael specializes in neuromuscular therapy, deep tissue sports massage, and myofascial and trigger point therapy. She received massage training in a nationally accredited 750 hour program at the New Mexico School of Natural Therapeutic in 2001. In 2003, Rachael earned Neuromuscular Therapy certification with the founder of the International Academy of Neuromuscular Therapies, Judith Delaney. Rachael is currently in the process of becoming qualified to help assist in teaching the classes with Judith Delaney. For the last two and a half years, Rachael has been massaging professional, Olympic, University of Texas, amateur, and weekend warrior athletes. In order to understand the process of injury more clearly and how to educate the client about how to help themselves, Rachael earned her Personal Training certification from the National Academy of Sports Medicine in 2007. She is a self-proclaimed education junky who enjoys painting, exercising, and spending time with family. Before becoming a massage therapist, Rachael was a middle school teacher for ten years and in the Peace Corps in Costa Rica.

Certifications: Certified NMT; NASM Certified Personal Trainer; Kinesiotape practitioner

Joined the CHF team in: 2008

Melissa Rudick
Structural Integration/Massage

Melissa is a dual certified massage therapist and Structural Integration practitioner with 17 years of combined experience and has a degree in Kinesiology from San Jose State, with a focus in Biomechanics. During her studies and the years to follow, she worked as a practitioner with an osteopath and his team to rehabilitate patients with spine and joint injuries. In addition to S.I., she specializes in headaches, neck ailments, and neuromuscular disorders like multiple sclerosis. She suffered a neck and back injury herself that led her to this work. Melissa is an avid rock climber who moved to Austin in 2016 and we look forward to her laying down some roots at Castle Hill Fitness!

Michelle Metzler
Massage Therapist (Sub)

Bio/Qualifications Michelle Metzler, NCBTMB is a nationally certified massage therapist and has been a member of the American Massage Therapy Association for nine years. She received her training in Wisconsin at Blue Sky Educational Foundation. In addition, she has also earned a certification in Precision Neuromuscular Therapy. Michelle specializes in therapy for the relief of pain, increasing range of motion, and performance enhancement. Her extensive knowledge of anatomy, hard work, and energy has given her the opportunity to work with many world class athletes and performers. For the past four years, Michelle had been traveling and working as part of the medical team for Riverdance. Not only has she worked with dancers, singers, and musicians, she has also in the past worked with professional and Olympic athletes. She could not be happier with her decision to move to Austin and looks forward to continuing her passion of helping and caring for others through massage therapy and baking!

Lindsay Cordell
Massage Therapist

After receiving a Bachelor of Science in Biology from University of Illinois, Lindsay and her best friend escaped the Midwest winters and moved to Austin in 2003. She obtained her LMT certification from Lauterstein Conway Massage School that same year and shortly thereafter found herself aiding athletes from around the sports world. Since 2004, Lindsay has treated everyone from Olympians to teams from University of Texas along with people of all ages and bodies. The passion to understand what her clients were going through led to Lindsay becoming a marathon runner, triathlete, and a coach for the local running group, Austin Fit.

With a lifelong desire to learn, Lindsay continues to study multiple fields of bodywork and has obtained certifications in Neuromuscular Therapy, Lymphatic Therapy, Advanced Myofascial Release, and NASM personal training. She has also completed several courses in Craniosacral therapies. Along with her pursuit of education, Lindsay enjoys adventures with her family including exploring the outdoors, cooking, concerts, film, and travel.

Certifications: Licensed Massage Therapist

Joined the CHF Team in: 2017

Ciara Conway
Wellness Spa Manager

Ciara is a licensed esthetician who has been is the industry for over 10 years. She is passionate about helping people achieve their skin care goals as naturally and holistically as possible. With an extensive background in adult onset acne, mature skin needs and rosacea she can help get your skin glowing and acting youthful. Ciara also provides expert lash extension services and takes pride in maintaining the health and integrity of her clients own natural lashes.


In her free time Ciara loves to go hiking with her rescue dog, going to see live music, cooking, reading and searching for the perfect margarita.

Joined the CHF team in: 2015

Rhonda Sparre
Massage Therapist

Rhonda has been a Licensed Massage Therapist since 1994, graduating from The Lauterstein-Conway Massage School with advanced studies in Sports and Deep Tissue massage as well as Zen Shiatsu. Over the years she continued her education with many gifted teachers studying Myofascial Release, Craniosacral Therapy, Reflexology and Pregnancy Massage.

Her approach is to work collaboratively with each client to develop a unique and individualized treatment plan that addresses their particular needs, inspiring a deep level of relaxation, while meeting short and long-term wellness goals. With extensive studies in Anatomy, she approaches the body as an interconnection of living tissues and with this knowledge applies specific therapeutic bodywork methods that are complimentary to an optimal level of health and well-being.

When asked about what type of work she does, Rhonda describes her massage as a dance between client and therapist utilizing a combination of techniques that are beneficial to body, mind and spirit.

Thomas Damron
Personal Trainer + Massage Therapist

Thomas Damron is a certified Neuromuscular Therapist, NSCA certified Strength and Conditioning Specialist, and RKC certified kettlebell trainer. After years of chronic pain and recurring injuries, Thomas sought the help of a knowledgeable massage therapist and personal trainer who helped him move better, gain strength, and take control of his overall health. This experience sparked a passion to help others find a pain-free, active life, and inspired a fascination with all things bodywork and movement-related. His goal as a therapist and trainer is to provide long-term solutions to pain and injury conditions through personalized and effective strategies. He believes that everyone has the ability to move freely, feel better and pursue any athletic endeavor with confidence and without fear of injury.

Thomas is currently studying Structural Integration in the Anatomy Trains model with Tom Myers.

When not at Castle Hill, Thomas can be found playing upright bass in country and jazz bands in and around Austin.

Certifications: certified Neuromuscular Therapist, NSCA certified Strength and Conditioning Specialist, and RKC certified kettlebell trainer.

Joined the CHF team in: 2015

Denise Hurd
Massage Therapist

Originally hailing from Ohio, Denise started off in the music and film industry. It was while working in the Wardrobe Department for the Cleveland San Jose Ballet that her passion for massage was sparked. She received her Massage training from Lauterstein-Conway and became a licensed LMT in 1998. Her specializations include deep tissue, prenatal, sports, and Swedish massage. Denise believes in focusing on circulatory refreshment in her massages, and each massage is customized to the needs of her clients.


When Denise isn't working with clients, she spends her time volunteering, having worked with BCRC Breast Cancer Resource Center and Austin Over the Edge for Make-A-Wish Central and South Texas, and has also been a certified Peak Pilates instructor since 2006.

Certifications: License Massage Therapist

Joined the CHF Team in: 2017

Contact Denise: denise.hurd@castlehillfitness.com

Melvis Lara
Medical Esthetician

Mel focuses on developing a partnership with the skin. She is dedicated to educating clients about nutrition and lifestyle habits that promote healthy skin. Mel applies specialized skincare products and techniques that enter the dermis where the living tissue creates the most lasting change for beauty and anti-aging results. She studied at the University of Havana in Cuba, and received her training from Florida College of Natural Health graduating with a degree in paramedical skincare. She is licensed in Florida and Texas as a medical esthetician. After her academic studies, she worked for several years with Mandala Medispa, a full service medical spa with a well-known plastic surgeon. Mel is also a Kundalini Yoga teacher. Statement/Philosophy: I believe that skincare is more than the external. It's about an "inside-outside" partnership of taking care of health and beauty through diet, regular exercise, exacting nutritional supplementation, and the most advanced organic skincare products on the market.

Joined the CHF team in: 2009

Aaron Rubinstein
Acupuncturist

Aaron Rubinstein received his Bachelor of Science Degree in Psychology from Texas A&M University in 1993. He received his Master of Science in Oriental Medicine from the Texas College of TCM in 2000. His interest in Japanese styles of acupuncture has taken him to Amsterdam, Boston, San Francisco, and Tokyo to study with many of the top practitioners and teachers in the field. He has written professional articles that have been translated into Japanese and internationally published. His style of practice is exceptionally gentle, thorough, and effective.

Joined the CHF Team in: 2007
Fitness Instructors

Andrea Schneider
Spin Instructor

Andrea Schneider is a high-energy, encouraging fitness trainer with more than 2000 hours of Pilates and Spin instruction. Always mindful and professional, Andrea often uses humor to actively motivate her clients to achieve their goals. With a 20+ year background in marketing and communications, she provides clear instruction, breaking down complicated movements and uses imagery and positive directional, descriptive and correctional cueing. Her classes are designed for progress and characterized by flow and rhythmic timing. A native New Yorker, Andrea moved to Austin in 2010 and joined the instructional fitness community after 25+ years of her own personal practice. In addition to Castle Hill Fitness, Andrea also teaches at Westwood Country Club and Mecca Spa & Gym

Joined the CHF Team in: 2016

Laura Haussmann
Spin Instructor

Laura is a fitness instructor with over 15 years of experience teaching a variety of ages and abilities.

Her cycling classes are based on drills and matching pace to the music for "extra" motivation.

Kevin Brodwick
Spin Instructor

Kevin Brodwick has over 29 years of triathlon experience and numerous athletic accolades under his belt. He started the triathlon course at the University of Texas and also taught the advanced swimming conditioning classes there. A little over 10 years ago Kevin created ThinkSport/ThinkBaby to address the concern of chemicals leaching from consumer products. Now a worldwide brand, ThinkSport holds the largest collection of safe, non-toxic products spanning: baby feeding, sports bottles, yoga mats, body care and the top-rated sun care line available.

Kevin's class style is similar to what it's like to ride on the road, but with emphasis on heavy intervals and of course beats.

Kat Gonzales
Fitness Instructor

Kat is a Native Austinite with a background in dance whose love for fitness blossomed while she lived in NYC. When she moved home to launch a family history business, she decided she also wanted to dive deeper into fitness. She's thrilled each day she gets to play all of her favorite music and push folks past their limits!

Joined the CHF team in: 2015

Melissa Swerdfeger
Fitness Instructor

Melissa is a certified spin instructor who always loves a good dance party on the bike. She thrives on personally meeting individual and group workout needs with a fun, inventive style that focuses on diversity to keep things fresh and results driven!

Melissa began her love of fitness at an early age as a medal-winning student athlete. She has continued to build a powerful personal regimen through ongoing training and competition in triathlon and half marathons around the country.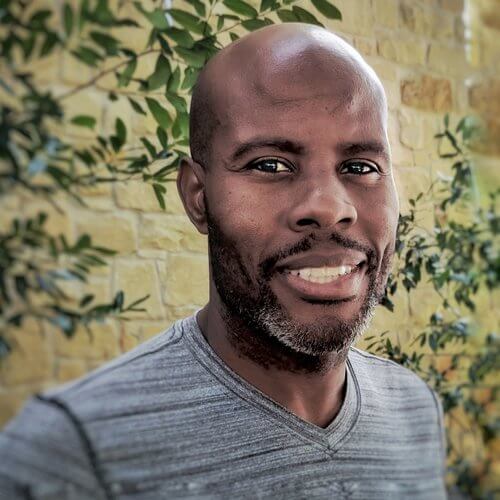 Ozzie Waldron
Fitness Instructor
ozzie.waldron@castlehillfitness.com

Christine McCown
Spin Instructor

Christine has been teaching classes and training since 2002. She is a certified Schwinn and Real Ryder coach who loves to teach to the beat. Her classes will guarantee a good sweat to a fresh playlist!

Joined the CHF Team in: 2016

Erin Truslow
Spin Sub

Erin Truslow has been in the fitness industry since 1988 as a group exercise instructor, and personal trainer. Some of the numerous certifications Erin holds include Aerobics Instructor by the American Fitness & Aerobic Association (1988), Personal Trainer by the American Council on Exercise (1991), Physical Fitness Specialist (In 1992), Advanced Physical Fitness Specialist (1993), an Advanced Aquatics Instructor (1994) by the Cooper Institute for Aerobic Research, and she is a certified Body Pump trainer / instructor, Johnny G Certified Spin instructor, has been trained in Kickboxing by a three time World Champion and a master martial artist, and as a Re-Gen Ultimate 6 Trigger Point Therapy instructor. Erin has co-owned two personal training studios in the past and is a current competitive age-group Triathlete. Erin is also an avid fund-raiser for the Lance Armstrong Foundation and has been volunteering for LAF for 4 years.
Yoga Instructors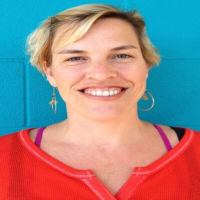 Kori Jones
Yoga Instructor

Collette Hill
Yoga Instructor

Collette discovered yoga as a compliment to her breath and body work while majoring in Acting. After working as a teacher for a few years and receiving a Masters in Curriculum and Instructional Leadership, she moved to Austin and decided to take her yoga practice to the next level and completed her teacher certification at the E-RYT 200 and RYT 500 level. Collette strives to practice with intention -- both on the mat and off! For her, this means moving with an open mind, a happy heart, and compassion for herself and others. Through teaching, she hopes to inspire a sense of community and to encourage her students to push past self-imposed physical and mental limits. In Collette's class, you'll experience a light-hearted, dynamic, mindful and fun flow-based practice. Bring your sense of adventure and a smile!

Joined the CHF team in: 2012

Charly Pivert
Yoga Instructor

Charly Pivert is a Certified Anusara Yoga Instructor who has studied with John Friend since 1994. With over 20 years of teaching experience, Charly brings a deep understanding of how the physical practice of Yoga can connect to one's heart and have the power to transform lives. Charly teaches and lives in Austin, Texas.

Joined the CHF team in: 2011

Kim Schaefer
Yoga Instructor

Kim has a gift for guiding her students through the hard work and challenge of asana practice with laughter and humility. Her clear and encouraging teaching style allows even those new to yoga to feel supported and motivated. Her love for teaching is demonstrated in her warm, caring and approachable nature. Kim has been teaching yoga since 2006. Her extensive training in the Anusara system of Hatha yoga has prepared her well to offer public yoga classes, private instruction, workshops and retreats. Kim is also a licensed massage therapist and her knowledge of the physical and subtle bodies enables her to assist students in finding their own physical expansion and emotional acceptance. Always a student herself, Kim continually seeks to expand her boundaries and knowledge of the physical and spiritual aspects of yoga. For more information about Kim, check out her website: www.purebalanceaustin.com

Ben Heath
Yoga Instructor

As far back as he can remember Ben has been a seeker. It wasn't until he began the practice of yoga several years ago that he realized "this was it", and has dedicated himself completely to the practice. Now he spends the majority of his time traveling, primarily for yoga trainings, and learning various modalities of bodywork.

With a steady drive for knowledge and self discovery, Ben is continually exploring new ways to learn so that he can share more fully the practice of yoga in his classes. Ben is a licensed massage therapist specializing in deep tissue, corrective work. He spends most of his time working on yoga practitioners so that his clients can get the most out of their practice. Ben's belief is that yoga is a path of self discovery and healing, physical health, and ultimately a heightened sense of awareness of the beauty and love that this life has to offer. Ben infuses his deep understanding of anatomy and alignment, his studies in philosophy and meditation into every class, leading to a well rounded, challenging practice. His belief is that when yoga is practiced in its entirety, the natural evolution is awareness of the self and our inherent connection to all beings.

Joined the CHF Team in: 2012

Juan Anguiano
Yoga Instructor + Personal Trainer

Juan is a multifaceted health provider with decades of experience in various disciplines. Juan has taught yoga for 20+ years as a direct student of Sri. K. Pattabhi Jois, trained in massage, and most recently earned his degree in Athletic Training and is board certified in the state of Texas. As an allied health professional he is able to collaborate with physicians and physical therapists to ensure continuity of care for clients who are seeking to transition from rehab to a more active lifestyle and athletes who are seeking to return to play. Personal Training sessions with Juan integrate research and evidence-based practices tailored to each client's personal goals while also providing individualized programs that address imbalances that have been acquired through the demands of sport, daily life, injury or illness.

Certifications: AT from UT Austin; ACE certified Personal Trainer

Joined the CHF Team in: 2005

Tracey Silverman
Yoga Instructor

Tracey is a Forrest Yoga teacher and completed her 200 hr RYT with Ana Forrest in 2011. She furthered her studies through a year long mentorship with Forrest Guardians Catherine Allen and Ann Hyde. Tracey brings positive, inspiring energy to every class and uses a caring, compassionate touch through hands-on assists to maximize your experience of each pose. Her classes are fun and playful, but challenge you to explore the physical and emotional landscape of your body. Tracey has been practicing yoga for 15 years. It has been through Forrest Yoga that she has healed her body from the toll of twin pregnancy and college gymnastics - and found her spirit, voice, and the courage to speak it.

Joined the CHF team in: 2012

Maricarmen Wilson
Yoga Instructor

Maricarmen is an E-RYT500, YACEP, a Vinyasa Krama-Creative, Alchemist, Mother of Men, Rock-n-Roll Wife, Feminine Fire Starter and Yoga Lifestyle Guide and has been practicing and teaching Yoga for over 23 years. Through Inspired Shakti™ Maricarmen is deeply committed to empowering women to positively affect change in their lives and the world through the practices of Yoga.

Kate Bero
Yoga Instructor

Kate is certified in Dharma Yoga at the 300-hour level and has been practicing yoga for ten years. What began as a simple curiosity is now a daily practice that expands far beyond the yoga mat. Kate recognizes that we often have emotions and memories held deep within our bodies and offers her classes as an awareness-based exploration of how to interact with this inner landscape in ways that are healthy and self-nurturing. She believes all forms of yoga offer a beautiful practice that expands the cultivation of awareness, compassion and understanding. Yin Yoga, marked by it's slow, still, meditative qualities, is the perfect modality to practice self awareness and drop inside while softening our exterior shell.

Gillian Barksdale
Yoga Instructor

Gillian Stahl Barksdale is a certified Iyengar Yoga instructor who began her yoga practice in 1996. She completed a three-year intensive teacher training program at the Iyengar Yoga Institute of Los Angeles, and has enjoyed teaching since 2001. Gillian has studied with many talented Iyengar instructors including Manouso Manos, Leslie Peters, Karin O'Bannon, Jo Zukovich, and Gloria Goldberg. In addition, Gillian feels privileged to have attended the Yoga Journal Conference in Estes Park where B.K.S. Iyengar taught in 2005, and the Iyengar Yoga Odyssey with Geeta Iyengar in 2001. Gillian teaches with clear and precise, verbal and visual instructions, and brings a sense of joy and humor to the class.

Joined the CHF team in: 2008

Jenn Coats
Yoga Instructor

Jenn is an E-RYT yoga instructor with more than 4000 teaching hours under her belt. Over the years she has owned two yoga studios, led countless workshops, been the lead trainer in multiple 200-hour yoga teacher trainings, and mentored many new teachers on their journey. Her classes are mindful, slow flow, alignment based, uniquely sequenced, playfully challenging, and specifically tailored to the needs of her students. She encourages her students to explore their possibilities while offering a welcoming environment.

Jenn has worked with a diverse population, including children with developmental disabilities, cancer patients, injured athletes, and individuals suffering from MS and Parkinson's. Her passion lies in helping people improve their overall quality of life through the calming and healing practice of yoga. Jenn received her BA in Anthropology and did her graduate research in ancient Maya cave archaeology. She attributes her background as an anthropologist and archaeologist to her firm belief that yoga truly is for everybody, regardless of age, ability, background, or belief.

Joined the CHF team in: 2014

Ashley Cheng
Yoga Instructor

Ashley is a native Austinite and Forrest yoga instructor. She approaches her teaching practice like a fine meal – taking each pose one bite at a time and savoring every breath as a nourishing, decadent experience. Her classes emphasize thoughtful alignment and artful sequencing while building a deep connection to the breath. She's passionate about providing a deliciously playful space for students of all levels to cultivate their own healing practice. In addition to completing the Forrest Yoga Foundations Training, she is a certified Vinyasa instructor through YogaWorks and has completed advanced teacher trainings in hands-on healing and assisting through YogaHOPE founder Sue Jones and Prana Flow's Simon Park. Most recently she completed a year-long mentorship under Forrest Yoga Guardians Catherine Allen and Ann Hyde. You can learn more about Ashley at

www.yogiaustin.com

Joined the CHF team in: 2013

Mandie Pitre
Master Pilates Instructor

Mandie is a Master Pilates teacher and certified yoga instructor who utilizes both modalities to make everyday people feel like champions in their bodies. As a dancer and choreographer, Mandie has spent years using Pilates to improve her performance and rehabilitate her body. Her ultimate goal for her clients and classes is to help her students reach their potential regardless of age, athletic background, or body type. She is your personal cheerleader!

Certifications: Wendy Leblanc Arbuckle, Second generation master Pilates teacher, "Core Connections" teacher training program.

Joined the CHF team in: 2011

Anna Gieselman
Yoga Instructor

Anna's journey down the yogic path began in 2000 while she was living in Santa Fe, New Mexico. It was there that she met her primary teachers Tias and Surya Little of Prajna Yoga with whom she has received her 200 and 500 hour yoga teacher certifications. For Anna yoga is about bringing mindfulness into everyday life and discovering the abundant joy and peace that comes with that practice. In addition to teaching yoga, she was a licensed massage therapist for 11 years and enjoys bringing her knowledge of anatomy and physiology to her classes. She aims to offer dynamic yoga classes that incorporate zen philosophy, breathing techniques and alignment focused postures that leave students feeling more grounded, alive and aware of the inner workings of their bodies. Anna also enjoys teaching private yoga classes at Castle Hill for students desiring a more personalized experience. To learn more about her go to www.annagyoga.com

Joined the CHF team in: 2012

Anne Schultz
Yoga Instructor

Anne Schultz is a Certified Iyengar Yoga Instructor. She has practiced yoga since 1994 and has taught yoga since 1997. She currently studies locally with Devon Dederich in Austin. Anne-Marie regularly attends workshops and teacher training sessions with senior instructors in the Iyengar tradition. She studies most closely with Eddy Marks, Mary Obendorfer, Laurie Blakeney and George Purvis. She recently spent a month studying at the Iyengar Institute in Pune, India. Anne is also a professor of Philosophy at Baylor University in Waco.

Joined the CHF Team in: 2009