Centrally located at the intersection of West 12th Street and North Lamar Boulevard in Downtown Austin Texas, our adjunct Castle Hill Studio is the newest addition to our 20,000 sq. ft. of energizing activities. A fully outfitted, 1,500 sq. ft. open space, the Studio features superb acoustics, a state-of-the-art sound system, infrared heaters, ballet bars, spacious grounds with ample parking, and plenty of natural light. In addition to our weekly schedule of yoga and movement classes, the Studio currently hosts one- and two-day workshops, class series, immersion programs, and community events.
The space is currently available for rent. For rates, studio tours and availability, read below for more information.
---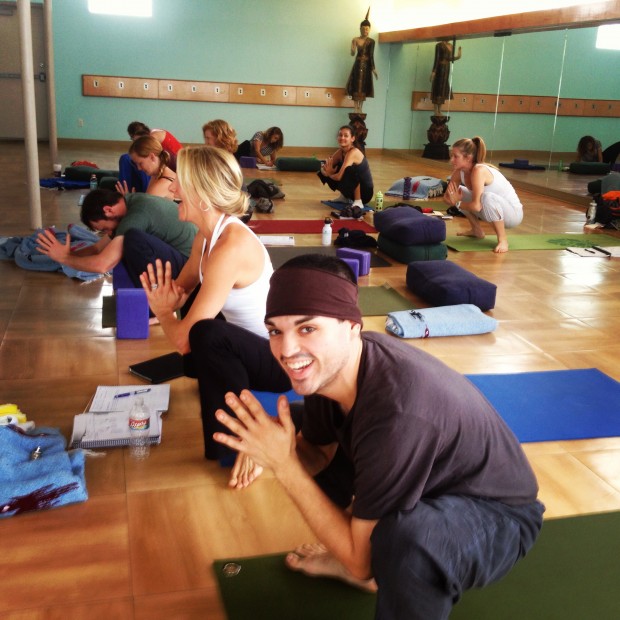 What's Included:
Tour of the facility and features
Use of 1,500 sq ft open space studio
Sound system for iPod connection
Infrared heaters
Onsite bathrooms
Onsite and street parking
Fees + Requirements
A signed contract and 50% of total rental fees or $100 are required to book a date
A $75 cleaning fee; there is an additional $75 fee for each event over 8 hours
Castle Hill accepts checks, money orders, and also credit cards.
Cancellations – bookings will incur a cancellation fee of 50% total rental or $100, whichever is less.
Bookings/Reservations
You can book a date with a deposit of $100 or 50% of the rental fees and a signed contract.
When choosing a block of time for your event, the hours should include your set‐up/decorating time, your event time, and breakdown time.
Capacity + Parking
The Studio has 15 parking spaces adjacent to the entrance. Additional parking for events is on Baylor Street north and south
of 12th Street.
Rentals
Additional props are available for rent for $25/event: props include – mats, blankets, blocks, straps, bolsters, foam rollers and
chairs for 20 people. Projector and screen available for additional set up fee. Must reserve in advance.
Set‐up, Breakdown, and Food
Renter is responsible for set‐up and breakdown for an event, leaving the space as you found it.
Renter is responsible for all food and drink left in the studio. A $200 damage fee will be assigned for any damages to the
facility.
Non‐Profits + Fundraising
For non‐profit events we offer a 30% discount on listed fees.
Rental Rates – Rates are subject to change for various Holidays and special events. Please contact us if you have questions.
Minimum 2 hrs = $100
Each additional hour = $50/hr
Discount at 8 hrs = $360
Discount at 16 hrs = $688