Carpenter Hotel x CHF Fitness Classes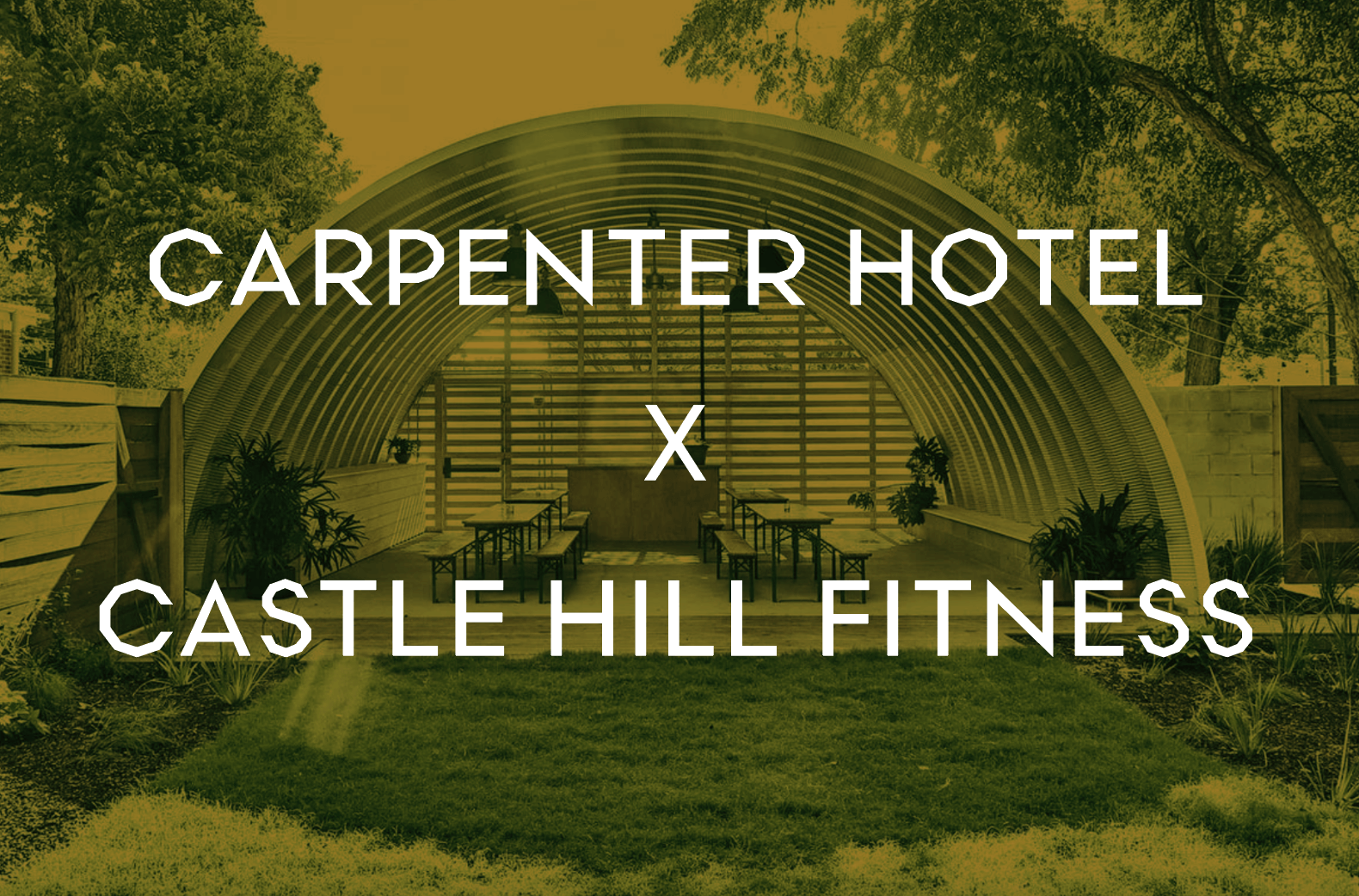 Varied
JOIN US AT THE CARPENTER HOTEL FOR SPECIAL FITNESS CLASSES

Castle Hill Fitness and The Carpenter Hotel are turning the heat UP to get this New Year started right! Join your favorite CHF instructors in the beautiful Q-Hut this January and be ready to get your sweaty-sweat on. 

These will be small group workouts that allow us to sweat alongside others but in a physically distant way. Because we will be outside, class participants can go without a mask once in their spot - go ahead, show us that smile! 

BYO mat, water, and towel! 

Classes have a max capacity of 9

Free to Castle Hill Fitness members $10 for non-members

THE CLASSES

MONDAY, JANUARY 25 Barre HIIT with Veronika Cohen 5-6PM

This nonstop bodyweight workout combines 30 minutes of fast-paced barre style training for the core, glutes, and lower body. Finishing with 15 minutes of high-intensity cardio. Expect little downtime in this heart-pumping workout - getting maximum reward from minimum time! 

SUNDAY, JANUARY 31 AQUA HIIT with Jeremy Sims 11AM-12PM

Jeremy brings his well-known skill for turning things up a notch to this AQUA HIIT class! High-intensity work with the added resistance of water will push the limits. Let's see where 2021 is going to take you. 

 REGISTER BELOW!