Get Kranked!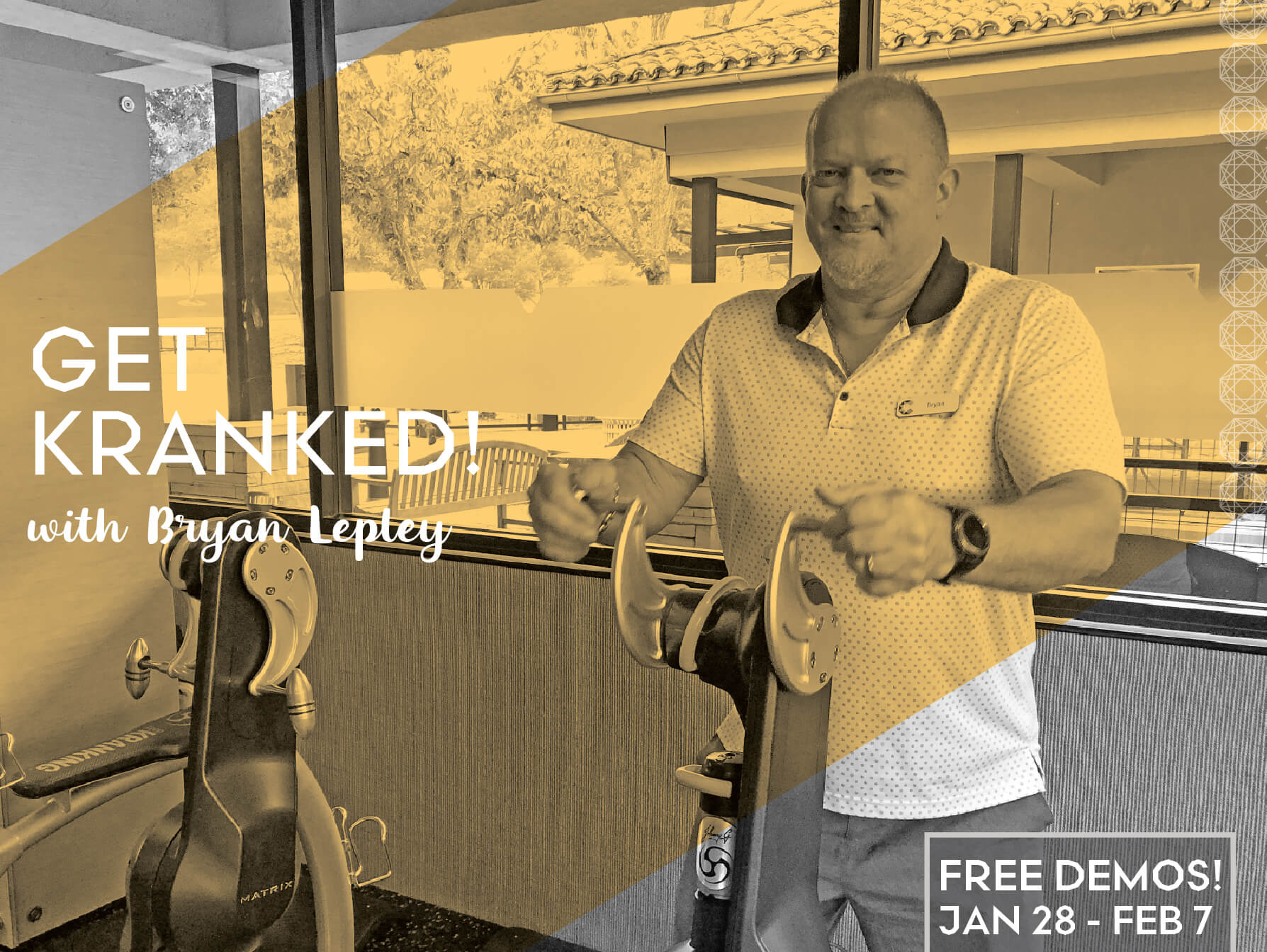 Various Times
THINK 30 MINUTES IS TOO SHORT FOR A GOOD WORKOUT? 

Then you haven't gotten KRANKed!

Bryan Lepley will be demonstrating the upper body machine, the KRANKcycle®, in the lobby at Castle Hill Fitness 360. This training tool improves your core and upper body strength without a single crunch or bicep curl. Give your legs a break and still get a great cardio workout in just half an hour. 

January 28-February 7

Weekly Demo Schedule

Tuesdays 6:30-7am

Wednesdays 10-10:30am 6-6:30pm 6:30-7pm

Thursdays 6:30-7am

Fridays 9:30-10am 10-10:30am

Stop on by for a free 30-minute session on the KRANKcycle®! 

Appropriate for all levels. Open to members, non-members, and friends! Limited to 5 per session. 

Meet Bryan Bryan Lepley is a master KRANKcycle® instructor and Elite Personal Trainer who is no stranger to upper body workouts. With decades of experiences, he's got your ticket to the gun show.