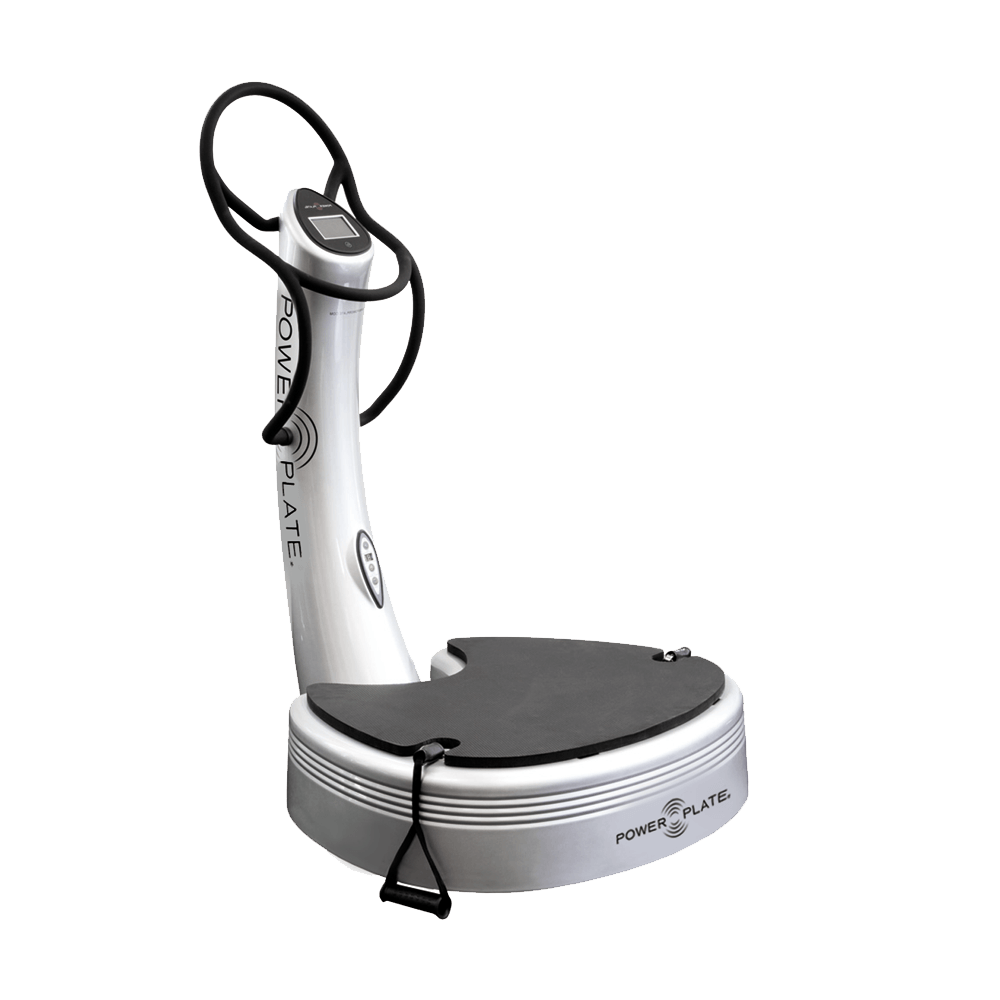 The Power Plate is a platform that you stand on, lean against, or press on to conduct a number of plyometric and strength exercises. You can simply stand on it, or do stretches with it. While you follow your typical routine, however, the platform vibrates at a frequency of 30-50 cycles per second, with an amplitude of 1/8 to 1/2 inch depending on the setting. The vibration motion is in all directions simultaneously, left to right, up and down, and front to back.
How does it work?
The Power Plate causes involuntary muscle contractions in the muscles at a rate that's equal to its frequency. When exercising on the Power Plate, your muscles are actually being turned on and off at a rate of 30-50 times per second. Learn more about the science at Power Plate USA.
What are the benefits?
The Power Plate's vibrations help increase blood flow, muscle fatigue, lymphatic circulation, and anaerobic performance. The skeleton also reacts to the vibrations, therefore, making it a great tool to increase bone density. The use of the Power Plate also multiplies the effectiveness of training, where just 30 minutes on the plate can produce effects similar to 1 hour of conventional training. Users will also experience increased flexibility, increased range of motion, and typically a sense of relaxation after each session.
PRICING
Walk-in
Member
One supervised session
$55
$50
5 pack sessions
$250
$225
Unsupervised Use*
$20
FREE
Each individual session (with trainer or without) is 30 minutes long.
*Must be a certified customer in order to use unsupervised
How do I start?
In order to use the Power Plate, members and non-members need to be a Certified Customer. Certification is completed with 5 supervised sessions and approval by one of our Certified Instructors.
Questions? Contact our Client Services desk for more information.
MEET OUR SPECIALISTS