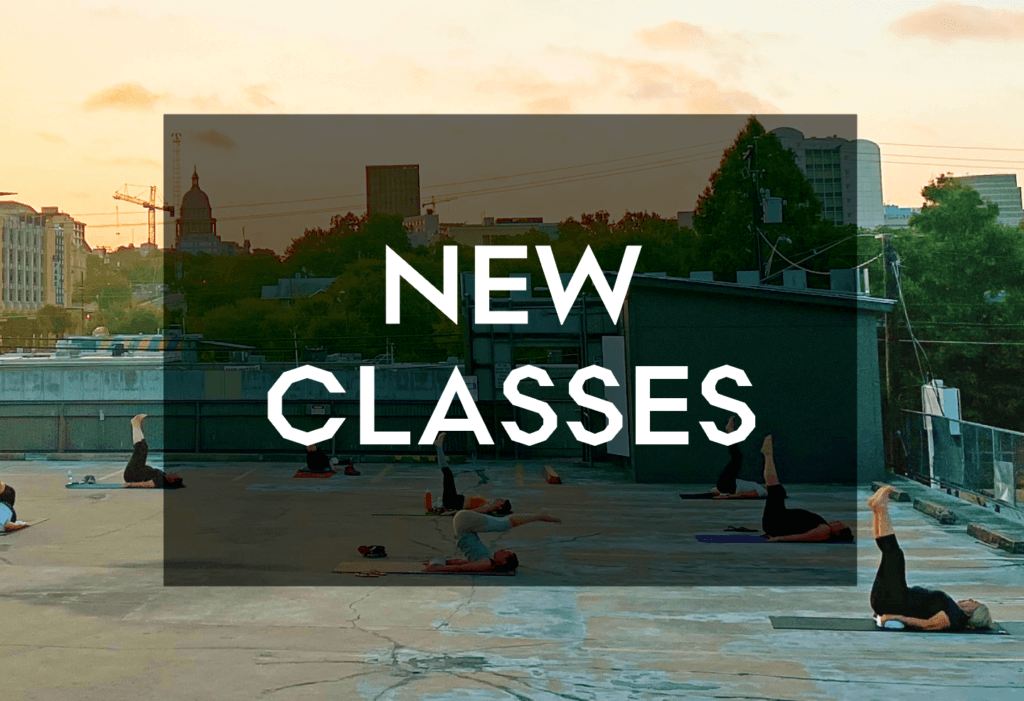 SEE OUR NEW CLASSES FOR THE MONTH
Group exercise is at the core of our community at Castle Hill Fitness. Our instructor team is here to motivate you virtually and in-person- masked and indoors, or outside. Keep scrolling to see the latest additions to our class schedule plus an offer to try one of these classes for free! 
NEW IN-PERSON CLASSES
MONDAYS 9:30AM |  LIVE!* Barre Above with Michele at Downtown
This unique class mixes the best of aerobics, Pilates, & strength training to sculpt your body and improve posture.
WEDNESDAYS 5:30PM |  OUTDOORS! LIT Cardio with Tara at Downtown
Low-impact with high-intensity exercise is the magic of LIT classes. Be ready to get your sweat on in this Tabata-inspired class using set work to rest ratio. Challenging, heart-pumping moves without the added pounding on the joints. 
MONDAYS 8:15AM |  Group Fight! with Mark at 360
Join us for this highly effective, results-driven cardio & strength training workout that utilizes kickboxing fundamentals set to bumping music.
MONDAYS & WEDNESDAYS 5:30PM |  LIVE! Strength Circuit with Jeremy at 360
Lift your fitness with this strength-building class that moves through a circuit of stations. Jeremy switches it up each week to keep your workout fresh!
*LIVE! pod classes provide an in-person experience while being concurrently live-streamed to our virtual members. Please note that in-person participants may be seen online. Classes are not recorded.
All in-person classes are very limited in size to ensure enough physical distance between participants. Indoor classes are limited between 8-12 participants and take place in classrooms outfitted with HEPA air-filters, constantly running fans, markers for physical distance, and no shared equipment. Masks are worn at all times for indoor activities. In-person pod classes are included in VIP-level memberships or a la carte without a membership. 
NEW VIRTUAL CLASSES AND INSTRUCTORS
TUESDAYS 11:00AM | Abs & Arms with Jess
Crunched for time? This 30-minute class will tone you from the waist up!
TUESDAYS & THURSDAYS 12:00PM | Circuit Squad with Jess
Alternating circuits between upper & lower body strength, core, and one cardio station. All the variety to keep your body guessing – come sweat with the squad!
WEDNESDAYS 8:00AM | HiLo POWER Packed with Jeremy
Jeremy's high speed, low weight strength and cardio class is packed into 45 minutes! You'll still mix cardio & bodyweight exercises, but in this clas it will be at MAX POWER! No props required. 
THURSDAYS 10:00AM | Castle Barre with Veronika
Join this energetic workout to tone and sculpt your entire body. Expect a deep muscle burn with low-impact and easily modifiable moves! 
THURSDAYS 11:00AM | Legs & Glutes with Jess
Focused 30-minute workout to tone, lift, and strengthen legs and glutes, alternating between bodyweight and weighted movements to fire up that lower body. 
TRY A NEW CLASS FOR FREE!
Use the promocode LETSGO! at check out to try one of these new classes for free. Pro tip: Purchase your class before you book it so you can apply the promocode. Once you click the link, select either One Livestream Class or One In-Person Class. Add promocode before checkout. Offer good for one class.