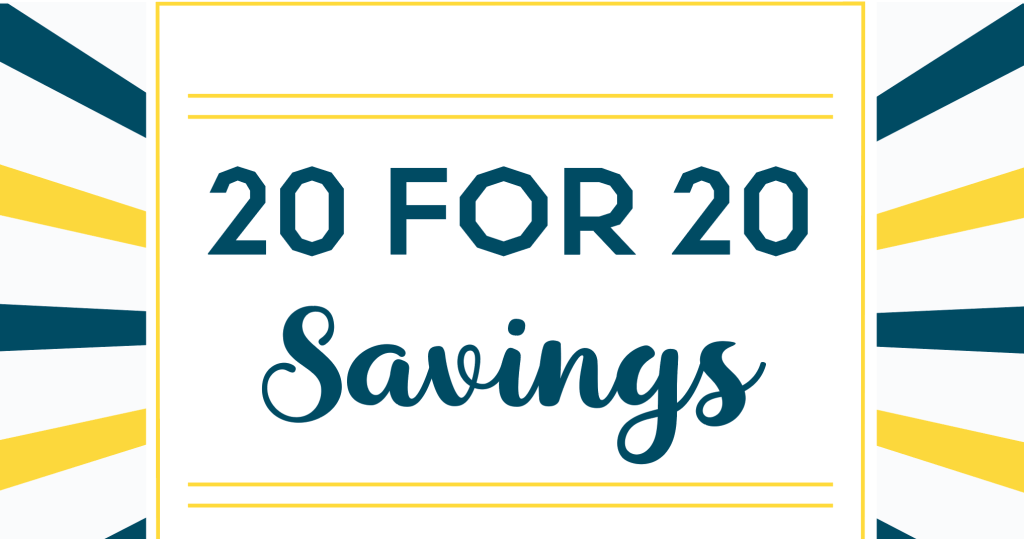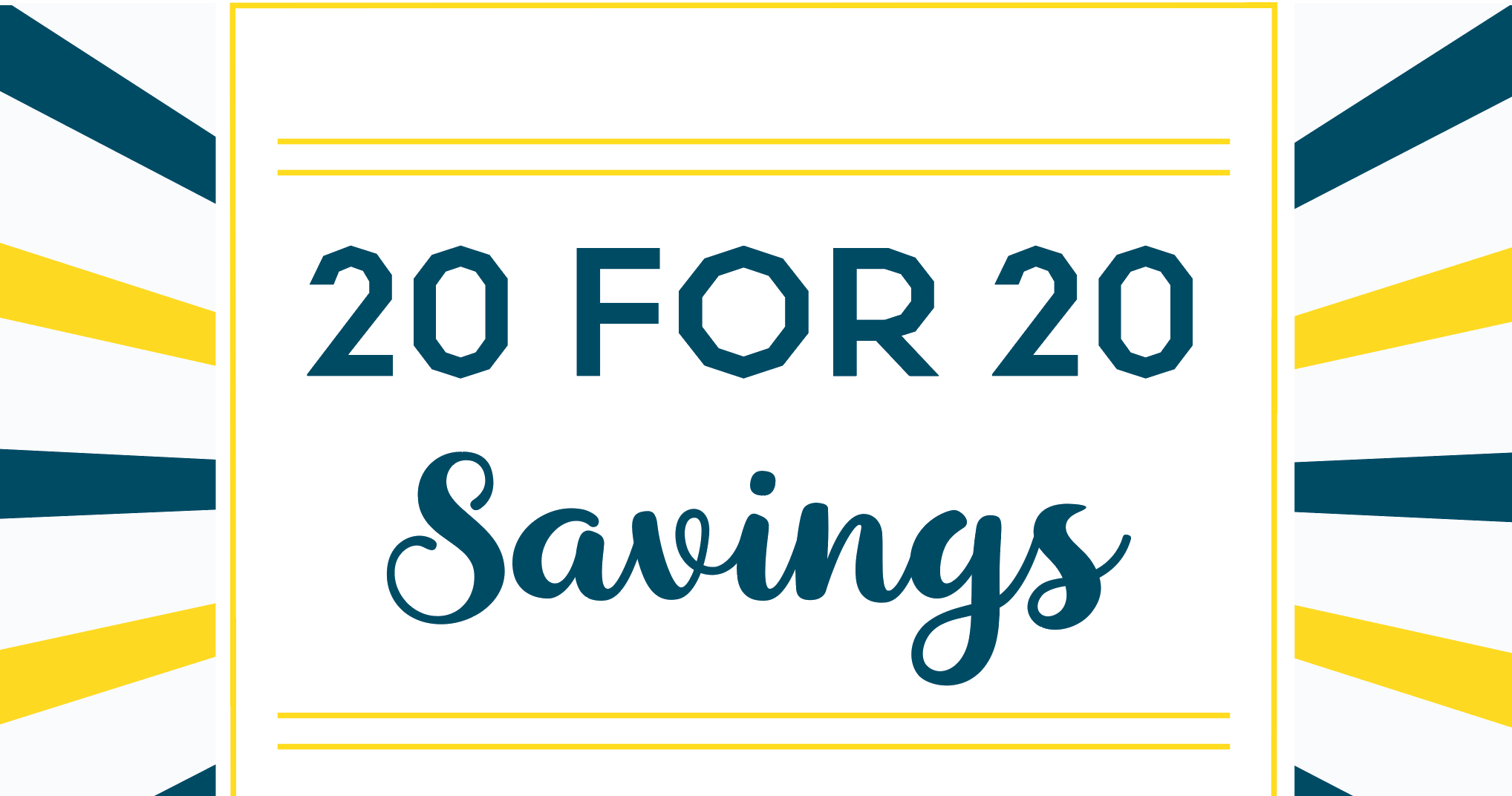 MEMBERSHIP SAVINGS FOR OUR 20TH ANNIVERSARY
This October, Castle Hill Fitness will celebrate twenty years of health and fitness! We're so incredibly grateful to our community – that's YOU – for supporting us all these years and helping us get to this momentous milestone. You can expect some major celebrations for our 20th anniversary (save the date for our in-house celebrations on October 12!). But we're also getting a jump start on the celebrating with a couple of special membership deals – because we're THAT hyped. 
In honor of our big 2-0, we're offering you TWO ways to save on our Premier or VIP-level memberships, with the added bonus of receiving our brand-new Welcome Package. 
20TH ANNIVERSARY SPECIALS
6 months of Premier or VIP-level Membership
$20 off month-to-month rates + free Welcome Package (regularly only available with 12-month commitment – up to $291 value)
or
12 months of Premier or VIP-level Membership
$40 off month-to-month rates + free Welcome Package (up to $291 value)
This deal has now passed. 
WHAT'S OUR WELCOME PACKAGE?
Our Welcome Package is a free set of personal services that is available with annual memberships. This specially designed package will give you the best start to achieving your health and fitness goals! 
WHAT'S INCLUDED:
PREMIER GYM LEVEL

VIP OR VIP PLUS! LEVEL

» 1, 30-minute InBody Assessment

» 1, 60-minute Personal Training Session:
Choose from Strength, Pilates, or Yoga.

» 1, 30-minute InBody Assessment

» 1, 60-minute Personal Training Session:
Choose from Strength, Pilates, or Yoga.

» 1, 60-minute Spa Treatment: 
Choose from Massage, Signature Facial, Acupuncture, Chiropractic, or Physical Therapy.

$205 value

$291 value
The Welcome Package is typically only available with a 12-month membership contract but with our 20th anniversary specials, we're including it with a 6-month contract AND a discounted annual contract! 
Your Welcome Package will be added to your account upon your first visit to the gym. 
Join by October 31, 2022. 
Cannot be combined with other discount offers or incentives. 
A LIL' ABOUT CASTLE HILL FITNESS 
We are a locally owned multipurpose gym and spa in downtown Austin, with a creative, playful, and knowledgeable community. Since 2002, we'ved offered countless opportunities to build lasting, healthy habits with our health and fitness services. 
Our facilities feature multiple cardio studios, large weight room floor, Crossfit style arena, Pilates Studio, Wellness Spa, Infrared saunas, and 5 classrooms.
We offer a wide variety of in-person classes at each of our locations, as well as live-stream and On Demand classes. Depending on your membership, these classes are included, or available a la carte at a discount! Our variety of virtual and in-person class types include:
Type
Formats
»

 

Cycling
Just the Bike, or HIIT, Core, or Strength fusion styles
»  Strength
Cardio Focused,

 

HIIT, Strength and Conditioning, A Little Bit of Everything
»

 

Pilates & Barre
Equipment, Mat, Cardio Pilates, Barre

»  Yoga


Flow, Form, Relaxation
Selection of classes that are offered at a discounted rate

Our wellness and recovery Spa offers massage of all types – Ashiatsu, deep tissue, Swedish, relaxation, pregnancy, lymphatic, and neuromuscular. We have an Acupuncturist, Structural Integrationist, Physical Therapist, Chiropractors, and Skin Care experts available to meet your recovery needs!

At Castle Hill Fitness, you'll find amazing, seasoned professionals, a variety of training and spa services, and a close, positive community that's always cheering you on!