It might be an unlikely pairing - a spa in a gym. Yet it's our belief that caring for your body is more than just breaking a sweat or achieving a PR. In our spa, you will find a group of professionals with extensive education in their fields. Our focus is healing and recovery - so that you can stay active and injury-free for years to come! And what better place for it than inside your gym? At Castle Hill Fitness Gym and Spa, we are your one-stop for optimal health in Austin, Texas.
Our downtown spa location features four treatment rooms, online booking for most services, hot tea bar, and a central location that is easy to access any time of day. You do not need to be a member of Castle Hill to book spa services, but members receive discounts on spa services and packages.
Structural Integration aligns & balances the body by lengthening & repositioning the fascia. When restricted fascia is released, the muscles move more fluidly & efficiently, allowing the body to return to its aligned & balanced state. Do you need Structural Integration?
Thai massage is performed on a mat on the floor. This therapeutic style of massage combines soft tissue manipulation techniques, assisted yoga postures, breathing and meditation to bring the body into a state of deep relaxation and overall wellbeing. Discover Thai Massage...
John Steinle

Massage Therapist

For over a decade, John has been an advocate of proper nutrition and holistic living. He received his massage training in 1997 from New Creation Massage School here in Austin. He has also studied Myofascial Release and Reflexology. A client of his succinctly described John's style of massage as "gentle yet powerful, addressing deep tissue through finesse instead of force. He is remarkably effective." John understands people's bodies and their needs for massage can vary greatly. It is his intent to have open communication with clients to ensure that we meet their specific goals. One invaluable skill that he applies fully to each person is his ability to listen.

Licensed Massage Therapist

Joined the CHF team in: 2004

BOOK A SPA SESSION

Book online up to 12 hours before your session start time. For last minute appointments call the spa:

(512) 478-4567
Rachael Bercey

Massage Therapist & Elite Trainer

Rachael specializes in neuromuscular therapy, deep tissue sports massage, and myofascial and trigger point therapy. She received massage training in a nationally accredited 750 hour program at the New Mexico School of Natural Therapeutic in 2001. In 2003, Rachael earned Neuromuscular Therapy certification with the founder of the International Academy of Neuromuscular Therapies, Judith Delaney. Rachael is currently in the process of becoming qualified to help assist in teaching the classes with Judith Delaney.

For the last two and a half years, Rachael has been massaging professional, Olympic, University of Texas, amateur, and weekend warrior athletes. In order to understand the process of injury more clearly and how to educate the client about how to help themselves, Rachael earned her Personal Training certification from the National Academy of Sports Medicine in 2007. She is a self-proclaimed education junky who enjoys painting, exercising, and spending time with family. Before becoming a massage therapist, Rachael was a middle school teacher for ten years and in the Peace Corps in Costa Rica.

Certifications:
Certified NMT
NASM Certified Personal Trainer Kinesiotape practitioner

Joined the CHF team in: 2008

Read more

View Rachael's Upcoming Workshops & Series

BOOK A TRAINING SESSION

If you are interested in booking a session, please

contact Rachael

directly
Aaron Rubinstein

Acupuncturist

Aaron Rubinstein received his Bachelor of Science Degree in Psychology from Texas A&M University in 1993. He received his Master of Science in Oriental Medicine from the Texas College of TCM in 2000. His interest in Japanese styles of acupuncture has taken him to Amsterdam, Boston, San Francisco, and Tokyo to study with many of the top practitioners and teachers in the field. He has written professional articles that have been translated into Japanese and internationally published. His style of practice is exceptionally gentle, thorough, and effective.

Licensed Acupuncturist


Joined the CHF Team in: 2007

BOOK A SPA SESSION

Book online up to 12 hours before your session start time. For last minute appointments call the spa:

(512) 478-4567Book online
Melvis Lara

Medical Esthetician

Mel focuses on developing a partnership with the skin. She is dedicated to educating clients about nutrition and lifestyle habits that promote healthy skin. Mel applies specialized skincare products and techniques that enter the dermis where the living tissue creates the most lasting change for beauty and anti-aging results. She studied at the University of Havana in Cuba, and received her training from Florida College of Natural Health graduating with a degree in paramedical skincare. She is licensed in Florida and Texas as a medical esthetician. After her academic studies, she worked for several years with Mandala Medispa, a full service medical spa with a well-known plastic surgeon. Mel is also a Kundalini Yoga teacher. Statement/Philosophy: I believe that skincare is more than the external. It's about an "inside-outside" partnership of taking care of health and beauty through diet, regular exercise, exacting nutritional supplementation, and the most advanced organic skincare products on the market.

Certified Esthetician

Joined the CHF team in: 2009

BOOK A SPA SESSION

Book online up to 12 hours before your session start time. For last minute appointments call the spa:

(512) 478-4567
Thomas Damron

Master Trainer + Massage Therapist

Thomas Damron is a Board Certified Structural Integration Practitioner, certified Neuromuscular Therapist and NSCA certified Strength and Conditioning Specialist. After years of chronic pain and recurring injuries, Thomas sought the help of a knowledgeable massage therapist and personal trainer who helped him move better, gain strength, and take control of his overall health. This experience sparked a passion to help others find a pain-free, active life, and inspired a fascination with all things bodywork and movement-related. His goal as a therapist and trainer is to provide long-term solutions to pain and injury conditions through personalized and effective strategies. He believes that everyone has the ability to move freely, feel better and pursue any athletic endeavor with confidence and without fear of injury.

When not at Castle Hill, Thomas can be found playing upright bass in country and jazz bands in and around Austin.

Certifications:
Board Certified Structural Integrator
Certified Neuromuscular Therapist
NSCA Certified Strength and Conditioning Specialist
RKC Certified Kettlebell trainer

Joined the CHF team in: 2015

Read more

BOOK A TRAINING SESSION

One-on-one sessions are only available to book online at this time. To book a duo, trio, or group please

contact Thomas

.
Ciara Conway

Wellness Spa Manager

Ciara is a licensed esthetician who has been is the industry for over 10 years. She is passionate about helping people achieve their skin care goals as naturally and holistically as possible. With an extensive background in adult onset acne, mature skin needs and rosacea she can help get your skin glowing and acting youthful. Ciara also provides expert lash extension services and takes pride in maintaining the health and integrity of her clients own natural lashes.

In her free time Ciara loves to go hiking with her rescue dog, going to see live music, cooking, reading and searching for the perfect margarita.

Licensed Esthetician

Joined the CHF team in: 2015

BOOK A SPA SESSION

Book online up to 12 hours before your session start time. For last minute appointments call the spa:

(512) 478-4567
Grace

Massage Therapist

Born into a family that believed in whole-person wellness and preventative medicine Grace has been aware of the magic of self-healing from an early age. With over 14 years of experience, Grace has studied and practiced multiple modalities including Thai Massage, Swedish Massage, Deep Tissue, Corrective Therapies, and Myofascial release techniques. Over this time she has had the honor to serve those moving through transitions in life: as hospice care for those as they have passed, and as a doula for those who are entering. Grace is passionate about working with people on a personal basis and developing relationships that guide her clients through the deep healing process.

Certifications: LMT

Joined the Castle Hill Fitness Team in: 2017

BOOK A SPA SESSION

Book online up to 12 hours before your session start time. For last minute appointments call the spa:

(512) 478-4567
Rhonda Sparre

Massage Therapist

Rhonda has been a Licensed Massage Therapist since 1994, graduating from The Lauterstein-Conway Massage School with advanced studies in Sports and Deep Tissue massage as well as Zen Shiatsu. Over the years she continued her education with many gifted teachers studying Myofascial Release, Craniosacral Therapy, Reflexology and Pregnancy Massage.

Her approach is to work collaboratively with each client to develop a unique and individualized treatment plan that addresses their particular needs, inspiring a deep level of relaxation, while meeting short and long-term wellness goals. With extensive studies in Anatomy, she approaches the body as an interconnection of living tissues and with this knowledge applies specific therapeutic bodywork methods that are complimentary to an optimal level of health and well-being.

When asked about what type of work she does, Rhonda describes her massage as a dance between client and therapist utilizing a combination of techniques that are beneficial to body, mind and spirit.

Licensed Massage Therapist

Joined the CHF Team in: 2017

BOOK A SPA SESSION

Book online up to 12 hours before your session start time. For last minute appointments call the spa:

(512) 478-4567
Lindsay Cordell

Massage Therapist

After receiving a Bachelor of Science in Biology from University of Illinois, Lindsay and her best friend escaped the Midwest winters and moved to Austin in 2003. She obtained her LMT certification from Lauterstein Conway Massage School that same year and shortly thereafter found herself aiding athletes from around the sports world. Since 2004, Lindsay has treated everyone from Olympians to teams from University of Texas along with people of all ages and bodies. The passion to understand what her clients were going through led to Lindsay becoming a marathon runner, triathlete, and a coach for the local running group, Austin Fit.

With a lifelong desire to learn, Lindsay continues to study multiple fields of bodywork and has obtained certifications in Neuromuscular Therapy, Lymphatic Therapy, Advanced Myofascial Release, and NASM personal training. She has also completed several courses in Craniosacral therapies. Along with her pursuit of education, Lindsay enjoys adventures with her family including exploring the outdoors, cooking, concerts, film, and travel.

Certifications: Licensed Massage Therapist

Joined the CHF Team in: 2017

Read more

BOOK A SPA SESSION

Book online up to 12 hours before your session start time. For last minute appointments call the spa:

(512) 478-4567
Summer Greenlees

Massage Therapist & Yoga Instructor

Summer Greenlees has been a certified yoga instructor since 1997 and a licensed massage therapist since 1998.

Summer works with clients of all ages and fitness levels, utilizing a holistic approach that supports a healthy lifestyle and incorporates yoga and massage for total wellness. Below are a list of modalities that Summer offers:

Swedish/Relaxation Massage Therapy
Sports Massage
Ashiatsu Oriental Bar Therapy/"Deep Feet" Massage Therapy
Hatha Yoga Instruction
Prenatal and Postnatal Massage
Aquatic Bodywork
Deep Tissue and Myofascial Release
Energy Healing Techniques

Summer spent 12 years attending births as a doula and discovered the amazing benefits of prenatal Yoga during her first pregnancy.  This led her to do extensive training in in prenatal and postnatal yoga and massage therapy.  Summer effectively trains and prepares expecting couples for an optimal, positive birth experience using the tools of yoga and massage therapy along with breathing and movement techniques for moms to decrease stress, reduce pain, and create greater ease during birth.

Summer received the "Best Massage Therapist" award from the Austin Birth Awards in 2013.

Summer's Yoga Classes and Yoga Therapy sessions are based on a somatic approach, strongly inspired by her Yoga teacher, Donna Farhi, and her decades of experience with yoga, bodywork, and maternity support. Summer's yoga therapy practice specializes in movement repatterning for reducing strain and tension in the body during the everyday movements of life as well as movements of the client's exercise and fitness or yoga practice.

Her yoga series classes taught privately or in a small group session provide a foundation for the beginner or seasoned yoga practitioner to discover or re discover his or her own way of moving and being in yoga practice that is truly integrative and supportive of the individuals highest well being and personal wellness goals.

Certifications:

Licensed Massage Therapist

Her additional certifications include:

Reiki III
Bodywork for the Childbearing Year
Advanced Yoga Studies with Donna Farhi
Massage Doula
Infant Massage Instructor
Massage Therapy Instructor
Functional Yoga Therapy
Watsu 1 and 2
Healing Dance 1

Joined the Castle Hill Fitness Team in: 2018

Read more

View Summer's Classes this Week

Online booking for classes opens 48-hours before class start.

Thursday

6:30PM - 7:30PM
Yoga Fundamentals
CHF 360
DETAILS

18 of 18 open

Room

: Mind/Body Studio

Start your week with a strong, alignment-focused class that will allow you to dive deeper into your yoga practice in an intelligent way. This class is appropriate for new and seasoned practitioners alike.

Saturday

9:15AM - 10:30AM
Yoga Shred
CHF 360
DETAILS

18 of 18 open

Room

: Mind/Body Studio

Blend yoga mindfulness with high intensity interval training (HIIT). This flow class is low impact and will increase flexibility and balance while giving you a metabolic boost that delivers results in a safe way.

Show all classes

View Summer's Upcoming Workshops & Series

BOOK A TRAINING SESSION

One-on-one sessions are only available to book online at this time. To book a duo, trio, or group please

contact Summer

.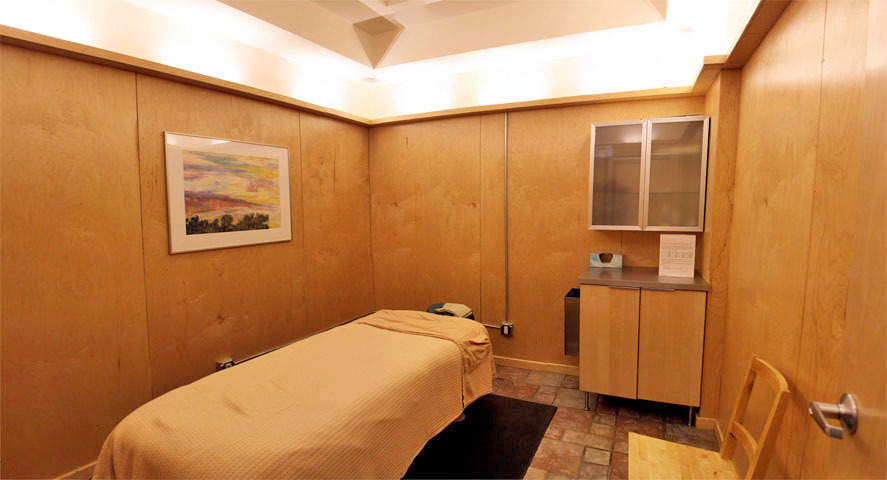 The Spa at Castle Hill Fitness downtown is nestled in the heart of the building. As you enter the cozy waiting space help yourself to the hot tea bar. The spa features four treatment rooms - one for skin care, one for acupuncture, and two dedicated for massage and structural integration. A restroom is conveniently nearby. The downtown location has two infrared saunas - one in each locker room. Guests are invited to use the locker room, sauna, and showers before or after service.