Castle Hill Fitness is proud to offer Austin's finest yoga instruction in a supportive, encouraging, and relaxing environment. Our center encompasses four beautifully appointed studios across two locations. We align ourselves with some of the best yoga studios in Austin offering an array of yoga props and mats free of charge, highly qualified instructors, and classes that accommodate any level of practitioner. Our class schedule features over 40 yoga classes a week, in a wide variety of styles.
THE BENEFITS OF YOGA
A regular yoga practice can improve your overall health on many different levels.  Yoga can lower blood pressure, stress levels, and reduce depression and anxiety. Yoga improves muscle tone, flexibility, and balance. Other benefits of yoga supported by science include improved sleep, reducing chronic pain, and improved breath capacity. 
We offer multiple different styles of yoga. Learn about them all in our field guide to yoga at Castle Hill. 
THREE WAYS TO DO YOGA AT CASTLE HILL FITNESS
Private Training. Get the maximum benefit and quicker results with one-on-one lessons.
Yoga Class Series. A blend of both private and group formats. Work progressively with a small group for a set session of weeks.
Weekly Classes. Drop-in on a weekly class included in membership or we offer drop-in class passes that require no membership. 
MEET OUR DOWNTOWN YOGA PRIVATE INSTRUCTORS
Clayton Aynesworth

Owner/President

clayton@castlehillfitness.com

Clayton is the owner/president of Castle Hill Fitness and sees himself as an eternal student. His passion for learning has opened many doors to a rich understanding of organizational dynamics, massage and yoga therapy, alternative healing, art, and travel.
Ashley Cheng

Yoga Instructor

Ashley is a native Austinite and Forrest yoga instructor. She approaches her teaching practice like a fine meal – taking each pose one bite at a time and savoring every breath as a nourishing, decadent experience. Her classes emphasize thoughtful alignment and artful sequencing while building a deep connection to the breath. She's passionate about providing a deliciously playful space for students of all levels to cultivate their own healing practice. In addition to completing the Forrest Yoga Foundations Training, she is a certified Vinyasa instructor through YogaWorks and has completed advanced teacher trainings in hands-on healing and assisting through YogaHOPE founder Sue Jones and Prana Flow's Simon Park. Most recently she completed a year-long mentorship under Forrest Yoga Guardians Catherine Allen and Ann Hyde. You can learn more about Ashley at

www.yogiaustin.com

Certified Yoga Instructor

Joined the CHF team in: 2013
Gillian Barksdale

Yoga Instructor

Gillian Stahl Barksdale is a certified Iyengar Yoga and Yoga Therapist (C-IAYT) instructor who began her yoga practice in 1996. She completed a three-year intensive teacher training program at the Iyengar Yoga Institute of Los Angeles, and has enjoyed teaching since 2001. Gillian has studied with many talented Iyengar instructors including Manouso Manos, Leslie Peters, Karin O'Bannon, Jo Zukovich, and Gloria Goldberg. In addition, Gillian feels privileged to have attended the Yoga Journal Conference in Estes Park where B.K.S. Iyengar taught in 2005, and the Iyengar Yoga Odyssey with Geeta Iyengar in 2001. Gillian teaches with clear and precise, verbal and visual instructions, and brings a sense of joy and humor to the class.

Certified Yoga Instructor and Therapist

Joined the CHF team in: 2008
Maricarmen Wilson

Yoga Instructor

Maricarmen is an E-RYT500, YACEP, a Vinyasa Krama-Creative, Alchemist, Mother of Men, Rock-n-Roll Wife, Feminine Fire Starter and Yoga Lifestyle Guide and has been practicing and teaching Yoga for over 23 years. Through Inspired Shakti™ Maricarmen is deeply committed to empowering women to positively affect change in their lives and the world through the practices of Yoga.

Certified Yoga Instructor

Joined the CHF Team in: 2005
Juan Anguiano

Yoga Instructor + Personal Trainer

Juan is a multifaceted health provider with decades of experience in various disciplines. Juan has taught yoga for 20+ years as a direct student of Sri. K. Pattabhi Jois, trained in massage, and most recently earned his degree in Athletic Training and is board certified in the state of Texas. As an allied health professional he is able to collaborate with physicians and physical therapists to ensure continuity of care for clients who are seeking to transition from rehab to a more active lifestyle and athletes who are seeking to return to play. Personal Training sessions with Juan integrate research and evidence-based practices tailored to each client's personal goals while also providing individualized programs that address imbalances that have been acquired through the demands of sport, daily life, injury or illness. Certifications:AT from UT AustinACE certified Personal Trainer Joined the CHF Team in: 2005
Kim Schaefer

Yoga Instructor

Kim has a gift for guiding her students through the hard work and challenge of asana practice with laughter and humility. Her clear and encouraging teaching style allows even those new to yoga to feel supported and motivated. Her love for teaching is demonstrated in her warm, caring and approachable nature. Kim has been teaching yoga since 2006. Her extensive training in the Anusara system of Hatha yoga has prepared her well to offer public yoga classes, private instruction, workshops and retreats. Kim is also a licensed massage therapist and her knowledge of the physical and subtle bodies enables her to assist students in finding their own physical expansion and emotional acceptance. Always a student herself, Kim continually seeks to expand her boundaries and knowledge of the physical and spiritual aspects of yoga. For more information about Kim, check out her website

Certified Yoga Teacher

Joined the CHF Team in: 2010
Jenn Coats

Personal Trainer & Yoga Instructor

Jenn is a lifelong athlete; from dancer and gymnast to yogi, rock climber, and avid hiker. Jenn's diverse fitness background and education shines through in her holistic approach to both her training sessions and yoga classes. Over the years Jenn has worked with a diverse population, including children with developmental disabilities, cancer patients, injured athletes, and individuals suffering from MS and Parkinson's. Her passion lies in helping people improve their overall quality of life and wellness, be they new to fitness or a seasoned athlete.Certifications: E-RYT Yoga Instructor RYS Yoga School, ISSA Certified Fitness Trainer Joined the CHF team in: 2014
Anne Schultz

Yoga Instructor

Anne Schultz is a Certified Iyengar Yoga Instructor. She has practiced yoga since 1994 and has taught yoga since 1997. She currently studies locally with Devon Dederich in Austin. Anne-Marie regularly attends workshops and teacher training sessions with senior instructors in the Iyengar tradition. She studies most closely with Eddy Marks, Mary Obendorfer, Laurie Blakeney and George Purvis. She recently spent a month studying at the Iyengar Institute in Pune, India. Anne is also a professor of Philosophy at Baylor University in Waco.

Certified Yoga Instructor

Joined the CHF Team in: 2009
Karlie Lemos

Yoga Teacher

Karlie is a Registered Yoga Teacher at the 200 hour level, but has acquired over 400 hours of formal training and is working toward Anusara Inspired Status. Her training includes work with John Friend, Desiree Rumbaugh, Christina Sell, Shiva Rea, Dharma Mittra, Mirka Kraftsow and with Baba Hari Das at the Mount Madonna Ashram where she studied philosophy. She was introduced to the practice of yoga in 1998 and took the seat of the teacher in 2005. Students in Karlie's classes can look forward to an informative, introspective and challenging class that meets each student at their level. Because of her background in the Iyengar tradition and training in Anusara, alignment and patience are the cornerstones of Karlie's practice and her teaching. She believes students can discover a lot about their potential through a heart centered practice and disciplined meditation.
Kate Bero

Yoga Instructor

Kate is certified in Dharma Yoga at the 300-hour level and has been practicing yoga for ten years. What began as a simple curiosity is now a daily practice that expands far beyond the yoga mat. Kate recognizes that we often have emotions and memories held deep within our bodies and offers her classes as an awareness-based exploration of how to interact with this inner landscape in ways that are healthy and self-nurturing. She believes all forms of yoga offer a beautiful practice that expands the cultivation of awareness, compassion and understanding. Yin Yoga, marked by it's slow, still, meditative qualities, is the perfect modality to practice self awareness and drop inside while softening our exterior shell.

Certified Yoga Teacher, 300-Hour Yoga Teacher Training

Joined the CHF Team in: 2013
Charly Pivert

Yoga Instructor

Charly Pivert is a Certified Anusara Yoga Instructor who has studied with John Friend since 1994. With over 20 years of teaching experience, Charly brings a deep understanding of how the physical practice of Yoga can connect to one's heart and have the power to transform lives. Charly teaches and lives in Austin, Texas.

Certified Yoga Instructor

Joined the CHF team in: 2011
Erin Benton

Yoga Sub

Erin Benton is a native Austinite. She has always been devoted to discovering the mind-body connection, graduating from Texas State with degrees in both Dance and Psychology. As a yoga teacher, Erin is committed to finding effective explanations for movement and alignment which allow the practice of yoga to become an experience of mindful expression rather than rote exercise. Off the mat, Erin is compelled to study others in everyday action (grocery stores, restaurants, and even airports!) and finds this to be the ultimate continuing education for her teaching methods.
Collette Hill

Yoga Instructor

Collette discovered yoga as a compliment to her breath and body work while majoring in Acting. After working as a teacher for a few years and receiving a Masters in Curriculum and Instructional Leadership, she moved to Austin and decided to take her yoga practice to the next level and completed her teacher certification at the E-RYT 200 and RYT 500 level. Collette strives to practice with intention -- both on the mat and off! For her, this means moving with an open mind, a happy heart, and compassion for herself and others. Through teaching, she hopes to inspire a sense of community and to encourage her students to push past self-imposed physical and mental limits. In Collette's class, you'll experience a light-hearted, dynamic, mindful and fun flow-based practice. Bring your sense of adventure and a smile!

Certified Yoga Instructor

Joined the CHF team in: 2012
Anna Gieselman

Yoga Instructor

Anna was first introduced to yoga while attending art school in Santa Fe NM in 2000. She began her yoga studies in 2004 and continues to enjoy learning new aspects of yoga therapy and wisdom training. She received her 200 and 500 hour yoga teacher certification through Prajna Yoga in Santa Fe NM.

Anna is a committed student of Tias Little with whom she studies therapeutic yoga with a focus on anatomy and physiology, yogic wisdom and Zen meditation. She has also studied yoga for women's health with Surya Little and Linda Spackman and is certified in pre and post natal yoga. In addition to teaching yoga she was a licensed massage therapist for 10 years. Her education in anatomy and myofascial release, most specifically Anatomy Trains with Tom Meyers, have greatly impacted her knowledge and practice as a yoga teacher.

With skillful alignment and ample use of props Anna hopes to guide students towards a more open and peaceful place in their bodies and mind. Her classes are inspired by her daily journey through the rhythms of life and living in the human body. A typical class will include meditation, pranayama (breath work), and therapeutic asanas (postures) with the goal of becoming more mindful, grounded and aware of the inner workings of the body.

Certified Yoga Instructor

Joined the CHF team in: 2012
Ben Heath

Yoga Instructor

As far back as he can remember Ben has been a seeker. It wasn't until he began the practice of yoga several years ago that he realized "this was it", and has dedicated himself completely to the practice. Now he spends the majority of his time traveling, primarily for yoga trainings, and learning various modalities of bodywork.

With a steady drive for knowledge and self discovery, Ben is continually exploring new ways to learn so that he can share more fully the practice of yoga in his classes. Ben is a licensed massage therapist specializing in deep tissue, corrective work. He spends most of his time working on yoga practitioners so that his clients can get the most out of their practice. Ben's belief is that yoga is a path of self discovery and healing, physical health, and ultimately a heightened sense of awareness of the beauty and love that this life has to offer. Ben infuses his deep understanding of anatomy and alignment, his studies in philosophy and meditation into every class, leading to a well rounded, challenging practice. His belief is that when yoga is practiced in its entirety, the natural evolution is awareness of the self and our inherent connection to all beings.

Certified Yoga Instructor

Joined the CHF Team in: 2012
Tracey Silverman

Yoga Sub

Tracey is a Forrest Yoga teacher and completed her 200 hr RYT with Ana Forrest in 2011. She furthered her studies through a year long mentorship with Forrest Guardians Catherine Allen and Ann Hyde. Tracey brings positive, inspiring energy to every class and uses a caring, compassionate touch through hands-on assists to maximize your experience of each pose. Her classes are fun and playful, but challenge you to explore the physical and emotional landscape of your body. Tracey has been practicing yoga for 15 years. It has been through Forrest Yoga that she has healed her body from the toll of twin pregnancy and college gymnastics - and found her spirit, voice, and the courage to speak it.

Certified Yoga Instructor

Joined the CHF team in: 2012
Jeremiah Wallace

Yoga Sub List

Jeremiah's roots in yoga are in the Iyengar method and he still greatly calls upon the method to inform his practice, study, and teaching of Anusara yoga. He has practiced since 2004, began teaching in 2007 in the Anusara method, and is actively pursuing his Anusara certification. Jeremiah finds this practice to be a constant process of learning and understanding. It is for the sake of living life more knowledgably, harmoniously, and happily with oneself and others. Jeremiah's classes are geared toward personal discovery, through focused physical and mental attention, and always remembering our individual intrinsic beauty. Jeremiah holds an AA in Theatre and is an Anusara-Inspired™ Yoga teacher.
Kellie Arnold

Yoga Sub

Kellie Arnold is an Anusara-Inspired™ instructor. She first found yoga when searching for the next physical activity to challenge her body. She fell in love with it when she found it soothed her mind as well. She originally trained with Baron Baptiste who taught her how to be herself. Then she found Anusara® Yoga which continued her passion for authenticity while adding the alignment for the nerdy engineer inside. Her classes illustrate her journey; a journey that can take on many forms and yet at the heart of the practice is goodness and bliss.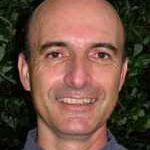 Yves Oberlin
Yoga Sub
Morgan Cash

Yoga Instructor

In addition to being a travel-fiend and adventure sport enthusiast, Morgan is a certified Functional Medicine Health and Wellness Coach and registered E-RYT through Yoga Alliance. She is an avid student as well, constantly seeking to further her education by studying with leaders in the fields of Functional Medicine, modern yoga research and traditional Yogic studies.

Morgan started a diligent yoga practice as a teenager and views yoga as a holistic lifestyle, believing wholeheartedly in its ability to heal and transform people from the inside out. Teaching since 2011, Morgan aims to support her students and clients in sharpening their senses so that they may develop more intimate awareness of the ways in which their bodies and minds interact. She draws from her training and experience across a wide range of lineages and techniques in her classes, which tend to be therapeutic yet challenging in nature. Her intuitive way of working with people often sheds light on unconsciously held patterns and beliefs and can elicit deeply felt energetic results.

Joined the Castle Hill Fitness Team in: 2018
Erica Vetra

Yoga Instructor

Erica Vetra is an athletic mobility & yoga instructor who has taught classes all over the world. She uses yoga and fitness to help people discover their true strength, cultivate courage, and embrace happiness.

Joined the Castle Hill Fitness Team in: 2018
Erin Feil

Yoga Instructor

Having moved all over the country as an Army brat, Erin has been happily planted in Austin for over 20 years and she's loved it, through all its growing pains. She has a deep affection for the outdoors and is an avid camper, hiker, and adventurer.

Minoring in philosophy, her interest in yoga was first piqued by Stephen Phillips' Yoga Philosophy course at UT in 2010.  The asana tutelage of a friend and Anusara-style teacher ensued, further heightening Erin's respect for the practice, and she finally gave in to fate and pursued training as an instructor. Since then she's been sharing yoga in studio and corporate settings, offering mindfulness and movement to folks at work in institutions like The University of Texas and the Office of the Attorney General.

Appropriate for all levels, Erin's sessions are full of laughter, learning, and sweat. She leaves room in her classes for questions and discussion, making them a wonderful opportunity to deepen one's practice, improve posture and movement off the mat, or feed one's inner kinesiology geek. While her classes are peppered with restorative and core conditioning poses, her heart belongs to the Vinyasa Flow style, so one can expect a fair amount of focus on the joining of breath and movement.

Joined the Castle Hill Fitness Team in: 2018
Kori Jones

Yoga Instructor

Kori is an ERYT200 instructor and has been practicing yoga and incorporating it in her life for over a decade. She specializes as a "Relax and Renew" trainer and is certified with the "Warriors at Ease" program using yoga as a tool for military-related trauma.

 

Joined the CHF Team in: 2013
Summer Greenlees

Massage Therapist

Summer Greenlees has been a certified yoga instructor since 1997 and a licensed massage therapist since 1998.

Summer works with clients of all ages and fitness levels, utilizing a holistic approach that supports a healthy lifestyle and incorporates yoga and massage for total wellness. Below are a list of modalities that Summer offers:

Swedish/Relaxation Massage Therapy
Sports Massage
Ashiatsu Oriental Bar Therapy/"Deep Feet" Massage Therapy
Hatha Yoga Instruction
Prenatal and Postnatal Massage
Aquatic Bodywork
Deep Tissue and Myofascial Release
Energy Healing Techniques

Summer spent 12 years attending births as a doula and discovered the amazing benefits of prenatal Yoga during her first pregnancy.  This led her to do extensive training in in prenatal and postnatal yoga and massage therapy.  Summer effectively trains and prepares expecting couples for an optimal, positive birth experience using the tools of yoga and massage therapy along with breathing and movement techniques for moms to decrease stress, reduce pain, and create greater ease during birth.

Summer received the "Best Massage Therapist" award from the Austin Birth Awards in 2013.

Summer's Yoga Classes and Yoga Therapy sessions are based on a somatic approach, strongly inspired by her Yoga teacher, Donna Farhi, and her decades of experience with yoga, bodywork, and maternity support. Summer's yoga therapy practice specializes in movement repatterning for reducing strain and tension in the body during the everyday movements of life as well as movements of the client's exercise and fitness or yoga practice.

Her yoga series classes taught privately or in a small group session provide a foundation for the beginner or seasoned yoga practitioner to discover or re discover his or her own way of moving and being in yoga practice that is truly integrative and supportive of the individuals highest well being and personal wellness goals.

Certifications:

Licensed Massage Therapist

Her additional certifications include:

Reiki III
Bodywork for the Childbearing Year
Advanced Yoga Studies with Donna Farhi
Massage Doula
Infant Massage Instructor
Massage Therapy Instructor
Functional Yoga Therapy
Watsu 1 and 2
Healing Dance 1

Joined the Castle Hill Fitness Team in: 2018
Anne Woods-Miller

Yoga Instructor

Anne Woods Miller has been practicing yoga for over 15 years, and teaching for over a decade. She holds 200 hours of certification in Vinyasa Yoga, 200 hours and advanced certifications in Forrest Yoga taught by Ana Forrest, she completed a year-long Forrest Yoga mentorship program, and she is a certified prenatal yoga teacher. After receiving a BA in Psychology and Studio Arts from St. Edward's University, Anne earned a masters in science in Traditional Chinese Medicine from The American College of Traditional Chinese Medicine (ACTCM) in San Francisco. As an acupuncturist and a yoga teacher, she incorporates ancient wisdom into the modern classroom. Anne's passion for holistic wellness continues to grow as she weaves her interests in integrative medicine, healing through movement, art, and community connection.

Joined the Castle Hill Fitness Team in: 2018
Veera Korjala

Master Trainer

Originally from Finland, Veera played competitive volleyball before studies brought her to the States. She got certified to teach group exercise classes and personal training while studying at Oklahoma State University. Veera was a Fitness Director at the luxurious cruise ships helping people to meet their goals at sea before she came to Texas to get her Master's in Kinesiology from University of North Texas. Veera has a strong passion for health and fitness which she strives to promote in and out of work. She combines fun exercises with both physical and mental push-ups. She specializes in fundamental human movements with the focus on flexibility, mobility, core ad functional training. Veera hopes people to get knowledge, encouragement, inspiration and joy to their everyday life through her training and exercise classes!

Education & Certifications:

Master in Kinesiology
ACE Personal Trainer
ACE Group Fitness Instructor
ESA Mat Pilates Instructor
ESA Yoga Teacher
Schwinn MPower Cycle Instructor
Zumba Basic 1 & 2 Instructor
Aqua Zumba Instructor

Joined the Castle Hill Fitness Team in: 2019