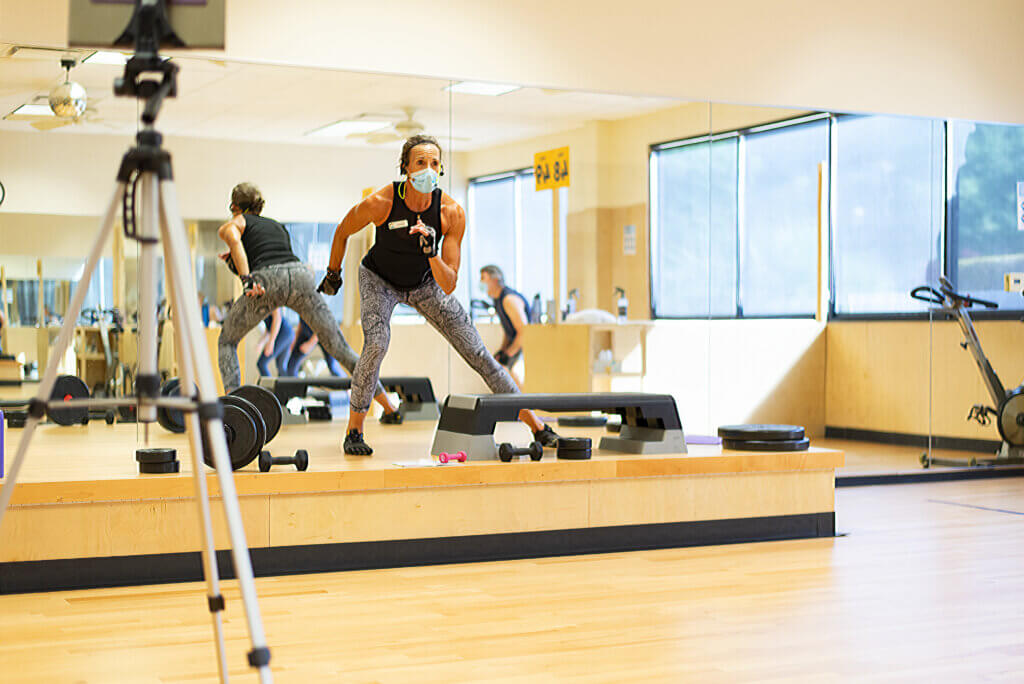 NEW LIVE! CLASSES ON OUR SCHEDULE
We have our virtual classes. We have our in-person Pod classes. Now we're bringing those two together. We're excited to announce our newest class format: LIVE! Classes. This format features our in-person experience while being concurrently live-streamed as a virtual class! No more fear of missing out – join the class however best suits YOU! 
LIVE! CLASS SCHEDULE
12-1pm                         Slow Flow Yoga with

Erin

| Downtown
THURSDAY
5:30-6:15pm               Yoga Tone with

Collette

| Downtown
SATURDAY
9-9:50am                   Core Fusion with

Celeste

| 360

11am                             Foam Roll with

Sara

| Downtown
SUNDAY
12-12:55pm                 Intermediate/Advanced Mat Pilates with

Lindsay

| Downtown
In-Person participants may be seen online – LIVE! classes are not recorded. Each Pod class is limited to 4-7 people and each participant is in a Workout Pod with partition walls, their own equipment and sanitation supplies, and a HEPA air filter.  
Stay tuned as we add more to our schedule! 
Want the In-Person Experience?
Sign up via our In-Person class schedule at the button below – classes are small, so sign up in advance! In-Person classes are included for VIP/VIP Plus members and a la carte for everyone else.
Want to Join In Virtually?
Join us in class from the comfort of your home by registering for the class via our virtual schedule.