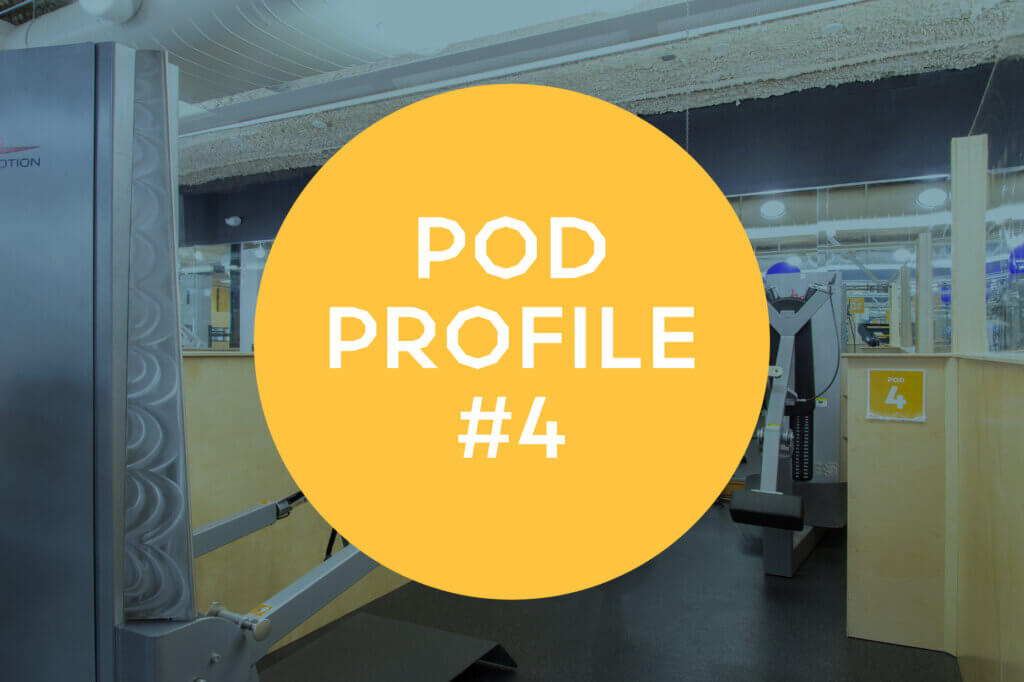 SNEAK A PEEK 
At Castle Hill Fitness, we're known for doing things a little differently than others. When a pandemic changed the landscape of indoor fitness, we changed right along with it! We went all in on reinventing the indoor gym experience, so your commitment to your health and fitness doesn't have to skip a beat. Our Workout Pods have everything you need for a complete workout, and then some – variety of equipment, sanitizing supplies, HEPA air filters, physical barrier walls for social distancing, and health and safety measures in our facilities that go beyond recommended guidelines. We have over 100 Workout Pods between our two locations that are as multifaceted as our talented team of professionals! In this Pod Profile, get a closer look inside our unique Workout Pods. 
POD PROFILE: MAIN GYM POD 4 
Each Workout Pod comes equipped with its own equipment – you can narrow down your Pod selections based on what kind of workout you want to do. In this Pod Profile, get an exclusive look inside Main Gym Pod 4 at our Downtown location, plus a written workout from one of our pros!
What Equipment is in Pod 4?

This specific Pod is great for lower body strength and cardio workouts! Use the machines to specifically target your glutes and legs. 
Need a Little Inspiration? 
Pilates Instructor, Sara Garonzik, shares the workout she herself did in Main Gym Pod 4! Sara utilizes all the equipment that comes with Pod 4, plus a barbell from the Community Prop area. 

WARM UP
5 minutes on the Upright Bike
» 1 minute slow
» 2 minutes faster pace
» 1 minute climbing
» 1 minute recovery
SUPERSET
10 reps each exercise. Repeat twice.
» Deadlifts
» Bent-over Rows
» Squats
» Lunge
» Bicep Curls
» Overhead Press
» Push Ups against the side of the Pod

STRETCH
End with 5 hip flexor-to-hamstring stretches on each side. 
Watch a video demonstration of Sara's workout: 
And bam! 
Your Pod Workout is done. Spray down everything you touched using the hospital-grade disinfectants provided in your Sanitation Station, return and spray down any props you used, wash your hands, and you are done! 
READY TO GET YOUR BOD IN A POD?
Reserve your very own Workout Pod at our Downtown location with just a few clicks of your mouse!