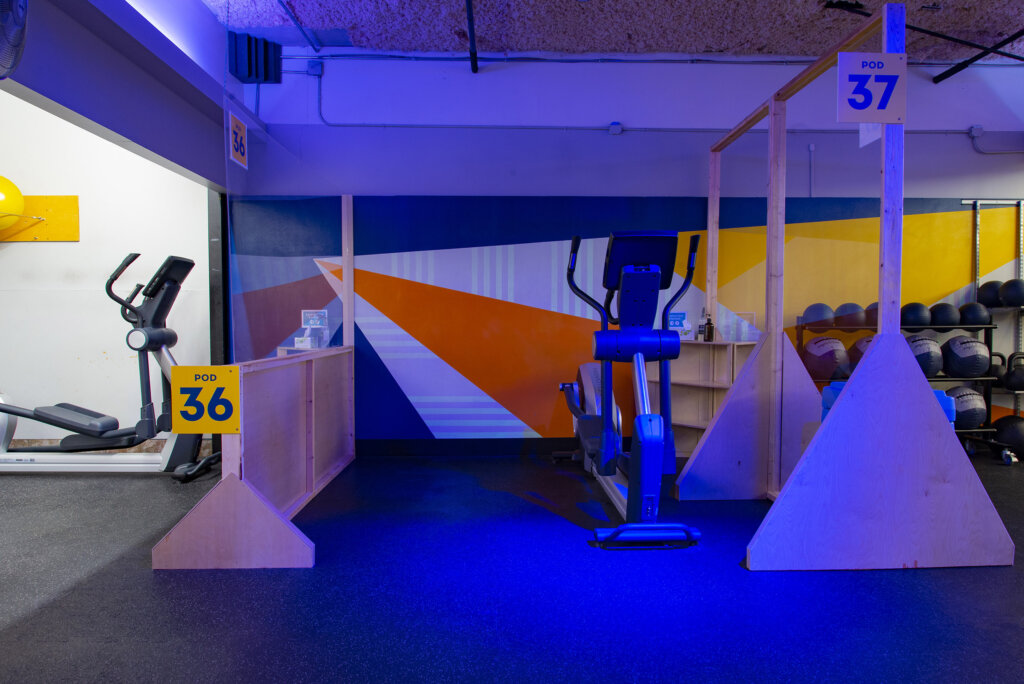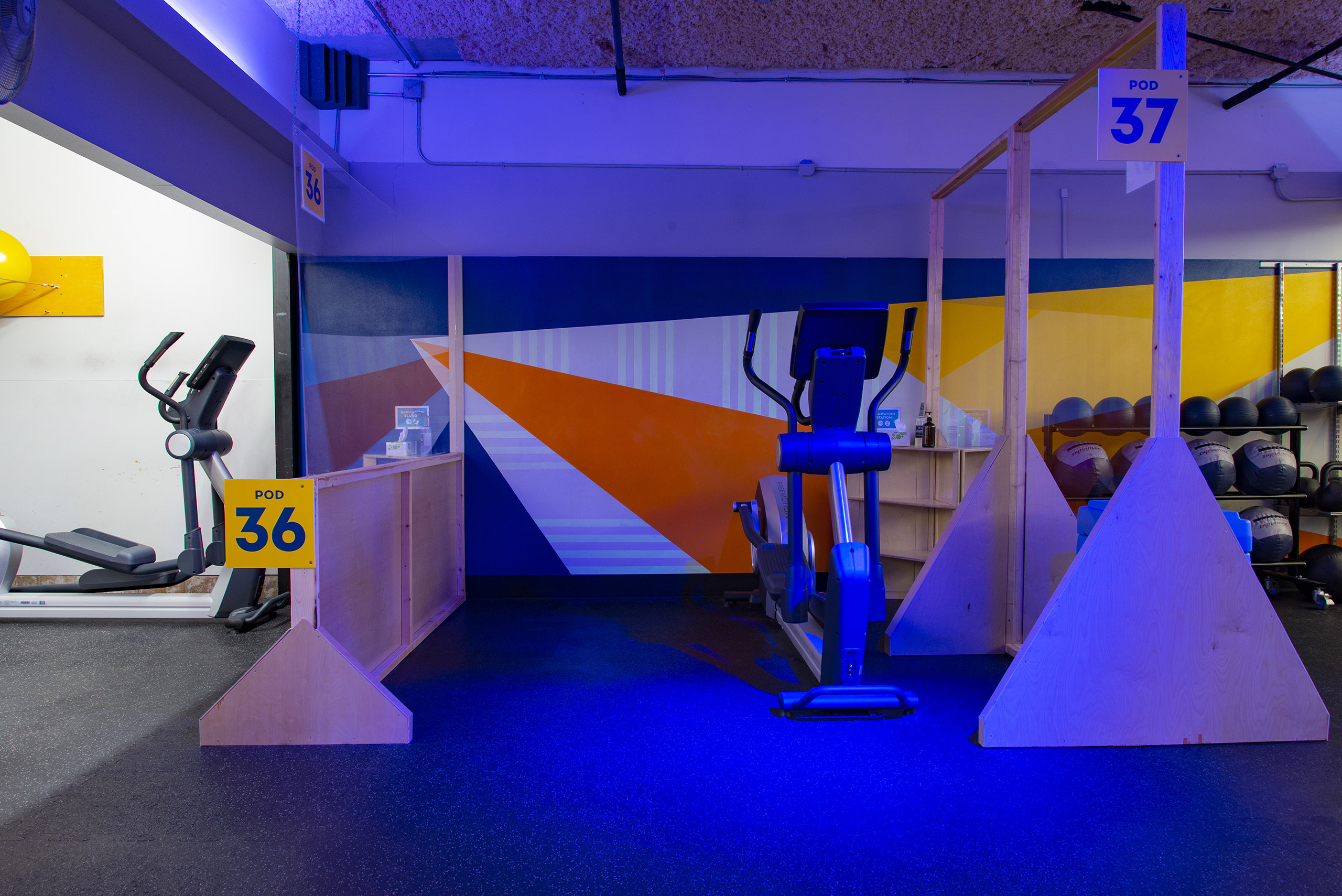 THE FUTURE OF FITNESS FOUND IN A PERSONAL WORKOUT POD
In response to the COVID-19 pandemic, we have reorganized and renovated our Downtown and 360 facilities to
go beyond
state safety and cleaning guidelines. Individual
Workout or Recovery Pods
have everything you need for a complete workout while keeping you at a distance from others.
Each workout pod contains a variety of equipment, sanitizing supplies, HEPA air filters, and physical barrier walls. Personal workout pods are available for 30-60 minutes at a time and must be booked to be used – reserve in advance or see what's available when you come in. Premier Pods and VIP All-Access members receive unlimited pod bookings a month.
HOW TO BOOK YOUR WORKOUT POD
Our interactive Pod Map will help you find your perfect Workout Pod!
With the provided filter menus, select the time of workout, equipment, or muscle group you would like to work. From your input, recommended pods will highlight in the map. You can click a numbered pod in the map to show a preview photo – click again to see even more Pod details and to book.
Browse the Pod Maps at each of our locations to make reservations for your Pods
.
Pod reservations can be made up to six days in advance and up to 30-minutes prior to your planned arrival. Do you have a last-minute need to workout? No problem, just give us a call and we can put you in an available pod! Make sure to allow for enough time to arrive, workout, and most importantly – clean. 
HOW TO BOOK A RECOVERY POD
Looking for some sauna, steam, or hot tub time? Our single occupancy Recovery Pods are now open for booking at Castle Hill Fitness 360. Each space is available to be reserved in 20-minute time slots and included in the Premier Pods or VIP All-Access membership levels. 
Watch a Short Video on How to Book a Pod
VIEW OUR 360 WORKOUT PODS GALLERY
There is no gallery selected or the gallery was deleted.
VIEW OUR DOWNTOWN WORKOUT PODS GALLERY
There is no gallery selected or the gallery was deleted.