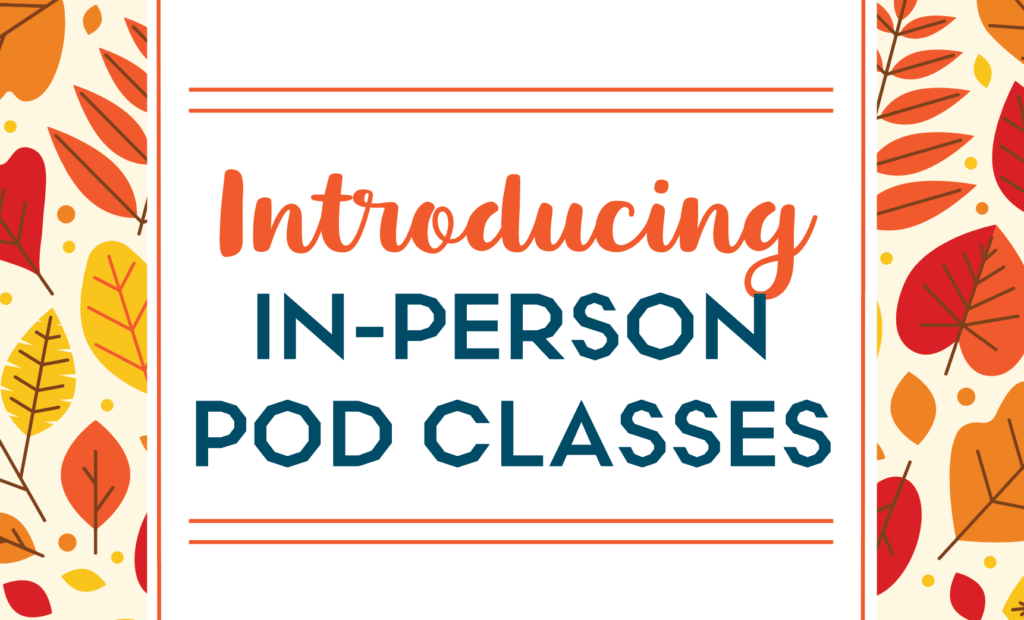 NEW THIS FALL
Introducing the newest addition to our programming: Pod Classes! These classes provide an in-person experience in the safety of our state-of-the-art Personal Workout Pods. We've divided our classrooms into individual Workout Pods with partition walls and your own equipment so that you can stay at a distance from others. Each classroom has a dedicated NASA-certified, HEPA air purifier that is appropriate to the room size. Indoor Pod classes are limited to just 4-6 participants (depending on the room), and outdoor classes are limited to 9. 
HOW IN-PERSON POD CLASSES WORK
In-person Pod Classes are included in the VIP/VIP-Plus All-Access levels of membership, and a la carte for everyone else. These classes are small by design and fill up quickly, so we recommend booking in advance. If a class is full, you can add your name to the waitlist. If a spot becomes available, you will be added from the waitlist and notified via email or text based on your preferences. 
POD CLASS BOOKING
Book your classes online or in the CHF app 2 days in advance, with a la carte passes or monthly, no commitment memberships. Booking closes 30 minutes before class start time. We offer in-person Pod Classes at both locations, therefore, please note which location your class takes place. 
BEFORE YOU ARRIVE
Before you arrive, please pledge to protect our community by reading and signing our Protect the Castle Agreement. We require masks inside and while you workout. A contactless temperature reading will be taken at our front desk when you arrive. If you're sick, please cancel your class and stay home. 
POD CLASS CANCELLATIONS
Cancel online or in the app up to 4 hours before class start time. Once you advance cancel, your class pass will be unused and added back to your account. 
Late Cancels/No-Shows: If you do not show up to your scheduled class, or cancel and it's less than 4 hours before class start time, you will be marked as a Late Cancel. Due to the very limited size of this program, a $20 late cancellation fee will be charged. Please be courteous to those on a waitlist and keep your schedule updated and cancel in advance.