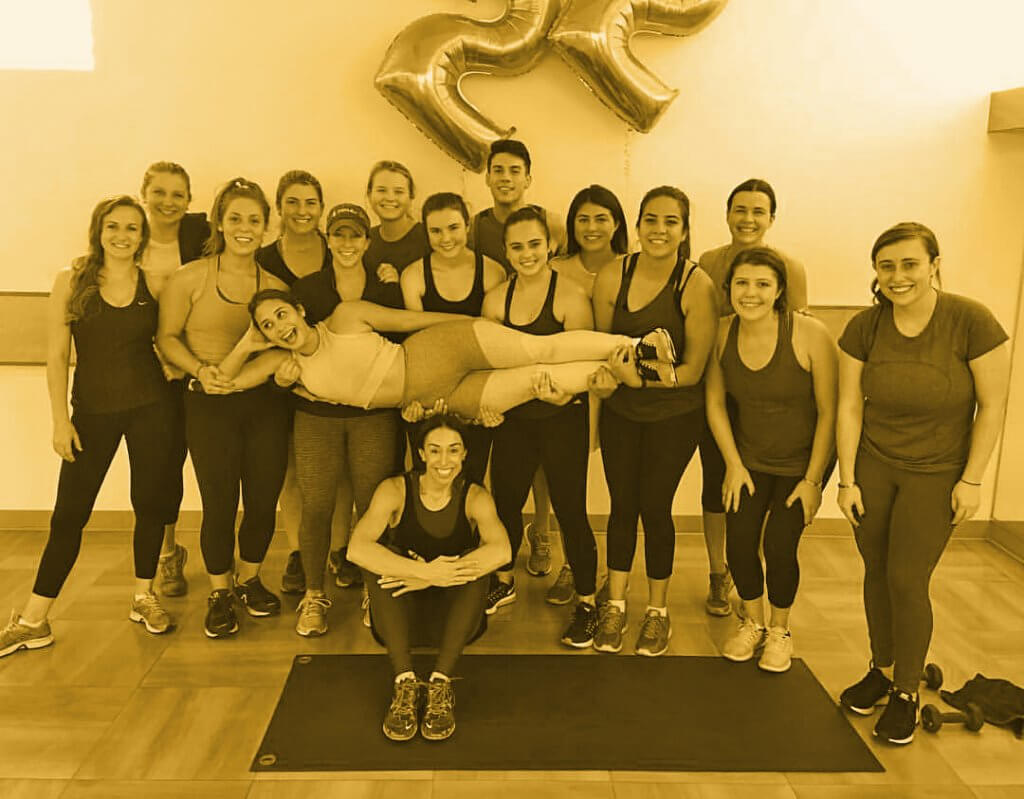 post updated: May 15, 2018
Have Your Cake…and Cardio Too with a Fitness Party! 

More adults are choosing to celebrate special occasions with exercises classes called fitness parties. At Castle Hill Fitness, we've seen an increase in these types of requests – from bachelorette Pilates classes to wedding party Yoga – why worry about fitting in a workout on your birthday when you can make the workout part of the party! 
A private event fitness party creates a healthy alternative to other adult parties that tend to focus on alcohol and special meals. "Sometimes after the hour class the group gets cleaned up for brunch or goes out for cocktails – so the traditional idea of an adult party is not lost," says Amy Rogers, Director of Programs at Castle Hill Fitness, "it's just more fun and sweaty in the beginning."
Think of a fitness party as the new way to mark life's milestones: 
» Birthdays
» Anniversaries
» Graduations
» Bachelorette/Bachelor Parties
» Pre-wedding or wedding weekend events
» Workplace Team Events


Things to consider when planning or reaching out to set up a fitness party:
Make It About You – have you been taking barre class for years and your friends know about it? Ask your favorite instructor to lead your group!
Popular Party Times – most often, mid-afternoons are more available in fitness facilities when regular programming is done for the day. 
Guest List – Most studios offer a flat fee with no minimum number of participants necessary, however, space might be limited due to the number of props or size of the space. 
Ready to start planning the fitness party of the season?