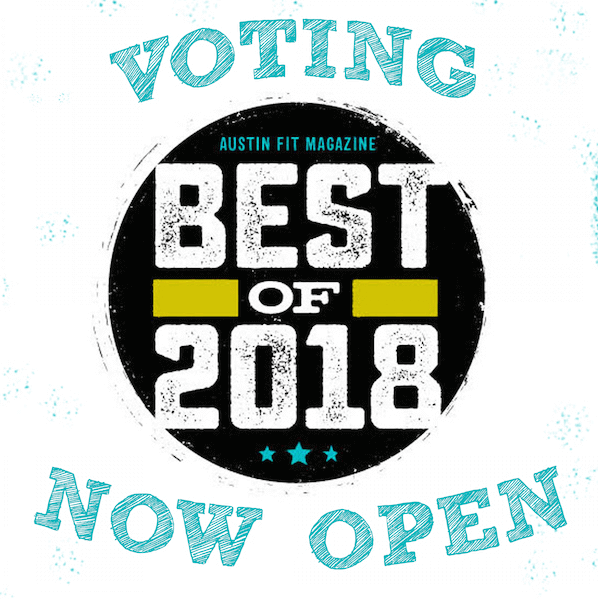 Voting Open Until October 15
Austin Fit Magazine's annual 'Best of' poll is now open! Show us your love by heading over and writing in 'Castle Hill Fitness' for category #26 – "Best Gym".
We already know we're the best gym, because we have the best clients. A win for us is a win for you – how great would it be to say you work out at the top-rated gym in town? So let's make it official and let all of Austin know we're the best #fitfam there is.
Do you have a favorite workout or instructor? Give them a vote! Additional categories include: Pilates, Yoga, Cycle, Barre, and Fitness Instructor. Best Trainer, Massage, Acupuncturist, and more! We are so grateful to provide so many high-quality services all under one roof.
Thank you in advance!