PUT THE WOW IN THEM BROWS
It's okay to get a lil' highbrow sometimes. Brow Henna and Brow Lamination services are available to book in our Downtown Wellness Spa with Ciara. These services will offer shaping, setting, and color for a no-fuss, power look that'll last you weeks! 
BROW HENNA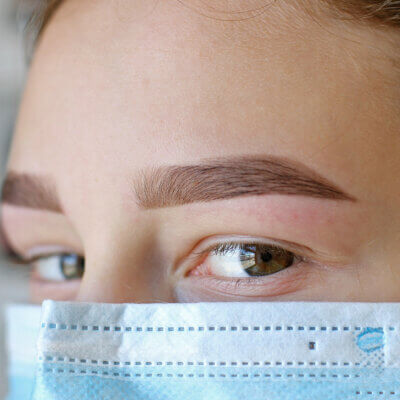 Brows are mapped, shaped, and then coated with Henna to create a makeup look on the brows and skin. Results last up to 2 weeks on skin and 4 weeks on eyebrow hair. 
BROW LAMINATION
Brow lamination tames unruly brows to create fluffy fullness. The process relaxes the hair, eyebrow hairs are then shaped and "set" in an optimal look that lasts for weeks. 
BROW GOALS AWAIT
That "woke-up-like-this" look is just a quick session away. Book online with our Esthetician, Ciara at the button below! 
Those aren't the only treatments available for your brows – see all that we offer at our Downtown spa!