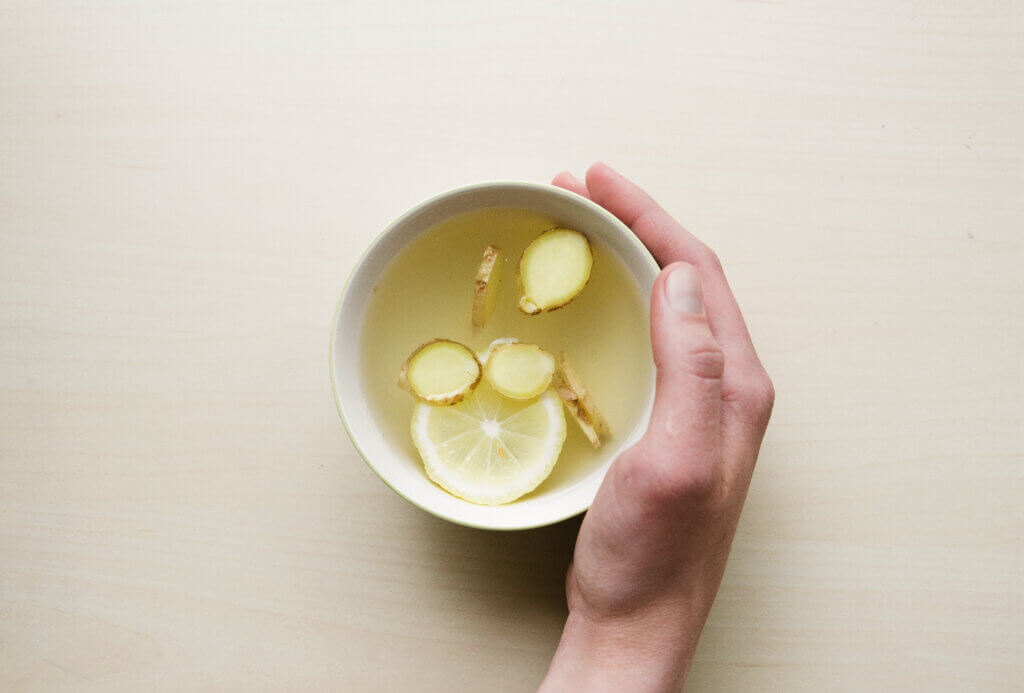 SHERRI LEPLEY'S IMMUNE BOOSTING TONIC
We've talked before about the importance of maintaining a strong immune system, and how to do that. Exercise, sleep, stress management, and balanced nutrition are the four important cornerstones in supporting your body's immune responses. Personal Trainer and Health Coach, Sherri Lepley, is sharing her home remedy for a tonic to further support your body's immune response. Sherri's immune boosting tonic recipe is a good fortifying drink for every day, or to help with the various symptoms associated with colds, allergies, or viruses. 
This warming brew is loaded with healthy anti-inflammatory ingredients! Apple cider vinegar is rich in probiotics and nutrients like potassium, vitamin C and E, and antioxidants. Like honey (especially raw honey), apple cider vinegar helps clear congestion ad soothe coughs and sore throats. Plus, the honey helps to balance the vinegar's acidic flavor. Cinnamon, ginger, and cayenne aren't just flavor-boosters. They're loaded with antioxidant properties! Ginger is a common remedy for soothing upset stomachs and nausea. 
INGREDIENTS
» 16 oz. FILTERED WATER
» 2 Tbs. APPLE CIDER VINEGAR
» 1/2 FRESH SQUEEZED LEMON JUICE 
» 1 tsp. GROUND GINGER
» 1/2 tsp. CINNAMON
» 1/4 tsp. CAYENNE PEPPER
» 1 tsp. LOCAL HONEY

DIRECTIONS
Heat filtered water in a pot on the stove or with a kettle. 
Once the water heats up, add all ingredients and whisk thoroughly to combine. 
Sip and enjoy! 
Click here for more delicious recipes from Sherri to help power up your day! 
---
MEET SHERRI LEPLEY
Sherri began her career as an anesthesia technician in New Orleans. She got her Personal Trainer and Nutrition certification in 1999 after coworkers would often ask her for advice on their own wellness routines. Her life goal is to share, educate, and guide others. Sherri's approach is holistic and tailored to the individual's needs. She consistently works to expand her knowledge so she may continue empowering her clients to achieve optimal fitness and wellness. 
Click here to connect with Sherri for Personal Training and Health Consultations!