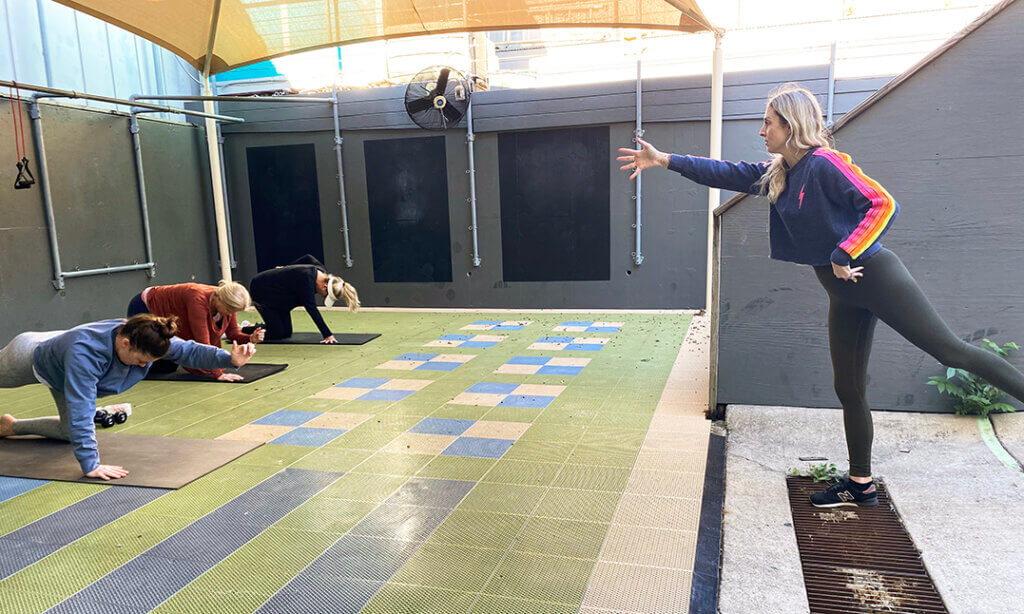 ENJOY THE FRESH AIR WITH US IN FITNESS CLASSES OUTDOORS!
We're taking advantage of the beautiful weather in Austin, and moving some of our fitness classes back outdoors! Outdoor Classes are small group workouts that allow us to sweat alongside others but in a physically distant way. Workouts just hit different when you pair it with cool fresh air and sunshine. 
OUTDOOR FITNESS CLASS SCHEDULE
TUESDAYS & THURSDAYS 8AM |  Indoor Cycling with Amy at Downtown 
Whether you are a cyclist wanting to improve performance or simply looking for a motivating cardio workout, Amy's classes bridge the gap between fun and challenging. Spin bikes are equipped with dual pedals, one flat side for athletic shoes the other side with SPD spin shoe clips. 
Each outdoor class is limited to 12 people with plenty of room to work out. We are going to try our best to anticipate the weather. But remember this is Texas, y'all!
Outdoor Fitness classes inclement weather policy: classes will not meet if the rain chance is 70%. Any class canceled due to weather will be refunded. You will be notified the night before.