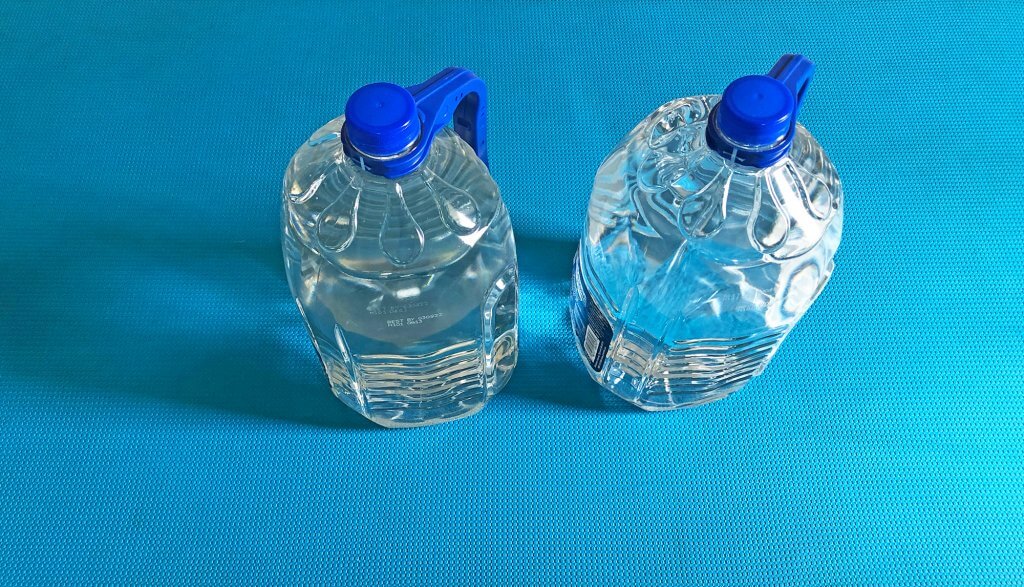 GET CREATIVE WITH YOUR PROPS
Working out at home is the new norm, but your home probably doesn't look like a fully-equipped gym (or maybe it does?) There could be a number of reasons you might not have a home gym hideaway – delayed Amazon deliveries, you don't have space, or simply don't want to spend money on a bunch of equipment- all are valid reasons! (if you do want to buy equipment – find links to our favorite home equipment here!) You certainly don't need a full gym at home to have a thriving fitness routine, nor do you need to rely on only bodyweight fitness (though that is a legit workout!). Right now your home is filled with items that can double as exercise equipment.
With a little creative thinking, you'll find that you're more surrounded by fitness equipment than you think! To generate inspiration on how to use what you've got around you, we've compiled a list of household Prop Swaps. If you've been taking our live-stream classes, you'll notice some familiar items our trainers have recommended. You'll also notice some zanier options… maybe not as sensible, but just to really show you your option are endless! 
EQUIPMENT: WEIGHTS
Prop Swap: Water bottles, wine bottles, vinegar (any handheld bottles filled with liquid will do!). Laundry detergent. Bags with handles, like grocery bags or tote bags, filled with items like books. Textbooks. Any easily handheld items that you can hold to do curls with!  For heavier lifts: grab your yeti cooler, or fill a suitcase. Your pet – let us never forget the #SquatYourDog challenge. 
EQUIPMENT: KETTLEBELL
Prop Swap: Gallon water jugs. Fill a duffle bag with books and blankets. An Instant Pot. A small child – they'd probably love being swung about! (We're filing this under a zany idea that we don't ACTUALLY recommend!) 
EQUIPMENT: GLIDERS
Prop Swap: Paper plates. Your socks on a non-carpeted floor (don't do this on wood – no one wants a splinter). Your utility bills. A towel – again, best done on non-carpeted floor. 
EQUIPMENT: YOGA BLOCKS
Prop Swap: Small stack of books. A puzzle box. A board game box. A shoebox (fill it with something so it doesn't get too smushed.)
EQUIPMENT: YOGA STRAP
Prop Swap: Use a necktie or a dog leash. 
EQUIPMENT: YOGA BOLSTER
Prop Swap: Wrap a towel around two pillows or use a couch cushion.  
EQUIPMENT: PILATES SMALL BALL
Prop Swap: Small throw pillows. Deflated sports balls. 
EQUIPMENT: RESISTANCE BANDS
Prop Swap: A rope. A t-shirt. A towel. The tie from a robe. (Something you can pull to create tension and resistance between your hands.)
SOME MORE IDEAS…
Use chairs, the edge of your bed, a cooler, or any raised, stable surface for tricep dips, upside-down push-ups, leg extensions. Use the stairs for step-ups, jump squats, or to run up and down on (safely, please!). Did we miss anything? Share your prop swap ideas in the comments below!
Feeling inspired yet? Suddenly seeing the world around you in a new light? We hope these modifications help generate creative ways for you to amplify your fitness! If you're still at a loss – leave it to the pros. In a Virtual Training Session, our trainers will give you guidance on how to use your surroundings as well!