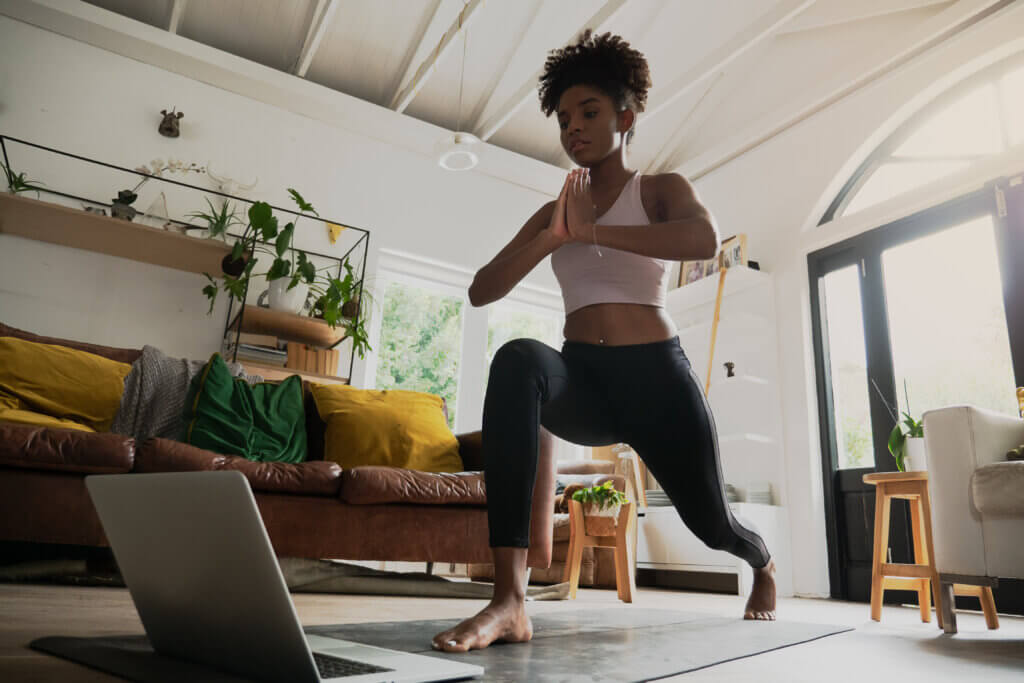 BRINGING FREE DAY OF YOGA HOME
Local Austin gym, Castle Hill Fitness, is offering a free week of virtual yoga classes beginning Labor Day, September 7, 2020. Labor Day is traditionally the city's designated "Free Day of Yoga" where studios around town open their doors to the public with free yoga all day. Currently, Austin Public Health COVID-19 risk-based guidelines place the city at Stage 3 restricting gatherings of 10 or more. While many studios have opted out of this year's event, Castle Hill Fitness is expanding its offerings to an entire week of free yoga classes held online through their website.  
JOIN US SEPTEMBER 7-13
"Yoga can relieve stress, decrease pain, and bring balance to a hectic day," says Castle Hill Fitness Programs Manager, Deb Peterson. "We want Austinites to experience the benefits a little longer this year especially as we continue to navigate the coronavirus pandemic."  
HOW TO PARTICIPATE IN FREE WEEK OF YOGA
For Free Week of Yoga, classes will use Zoom.us to stream directly to your computer or device. Sign-up for a class and a link will be sent to you 15-30 minutes before class start time. All you need is an internet connection to find your 'om' in your home! 
For the best virtual class experience make sure you:
have a strong internet connection with computer video
mute yourself when joining the class
set your view to speaker view, not gallery view so the teacher fills your screen
have a mat, towel, and water nearby
Castle Hill Fitness's Free Week of Yoga runs online Monday, September 7 through Sunday, September 13. You do not need to be a member of Castle Hill Fitness to take a class. There are a variety of styles and people of all abilities are encouraged to participate. Sign-up for an account, read class descriptions, and book your classes at the Castle Hill Fitness website event page here.
In case you missed it, Castle Hill Fitness is a health and wellness club and a repeat winner for Reader's Choice for Best Gym in AUSTIN MONTHLY and Austin Fit Magazine. Our vision is to foster a community that celebrates a person's journey towards a higher quality of life. In 2020, we reinvented indoor exercise with the creation of the Personal Workout Pod. Read more about our pods here.