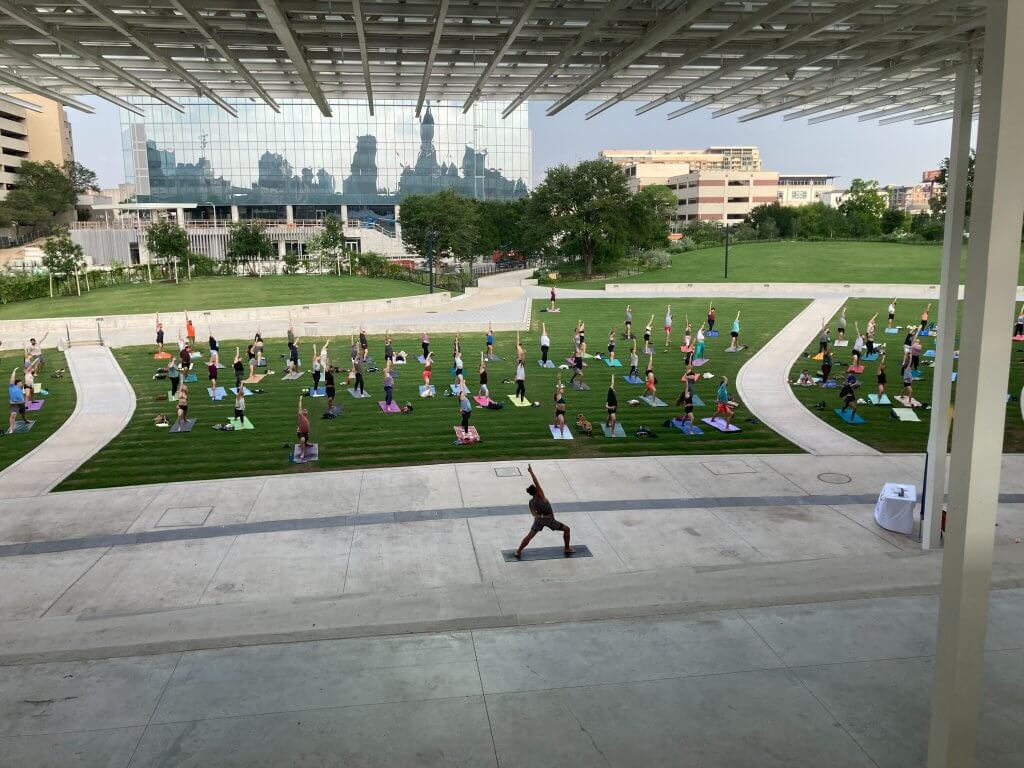 AN EXCITING COLLABORATION WITH WATERLOO GREENWAY 
We're thrilled to announce that Castle Hill Fitness is teaming up with Waterloo Greenway to offer a series of movement classes at there beautiful park grounds this Spring! The Weekly Workouts at Waterloo will run from April 10 – June 6 and are free to the public.
Classes will be held Mondays and Tuesdays at 6pm, and Sundays at 9am. Sessions include a wide variety of movement types. Think yoga with live music, high-energy strength and cardio workouts, and family-friendly activities like dance and recess-type games. All set at the beautiful Moody Amphitheater lawn and the Meredith Heritage Tree Deck!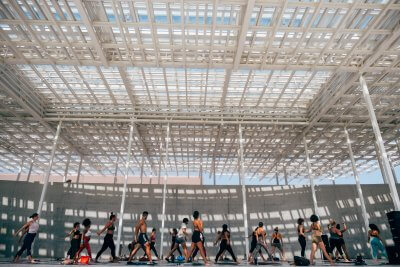 WHAT IS WATERLOO GREENWAY?
The Waterloo Greenway is a 1.5 mile park system that meanders along Waller Creek from 15th street along downtown's eastern edge to Lady Bird Lake. In a significant public-private partnership between the City of Austin and the Waterloo Greenway Conservancy, the 35 acres of connected green space is poised to be the park of all parks. All in the heart of downtown Austin. 
"We are thrilled to kick off another great season of free community programming here at Waterloo Park," says Jesús Aguirre, CEO of Waterloo Greenway,. "Our mission is to create accessible, inclusive outdoor spaces for all Austinites to enjoy, and these programs bring together people of all ages and abilities to explore the park. We're grateful to each of our partners and sponsors for making these events possible and look forward to welcoming everyone to Waterloo Park this spring."
STARTING APRIL 10
The Weekly Workouts kick off on Monday, April 10, with Yoga + Sound – mindful movement accompanied by sound therapy. Look out for the rest of our classes including Fitness Fun! on Tuesdays from 6-7pm and Self-Care Sunday on Sundays from 9-10am. Each week features a different style of yoga and live music. 
A membership to Castle Hill Fitness is not required to attend. All classes are designed to be accessible to people of all fitness levels and abilities. 
Learn more about the programs starting this April at the button below, sign-up in advance online, and come join us for fitness fun in the beautiful outdoors!