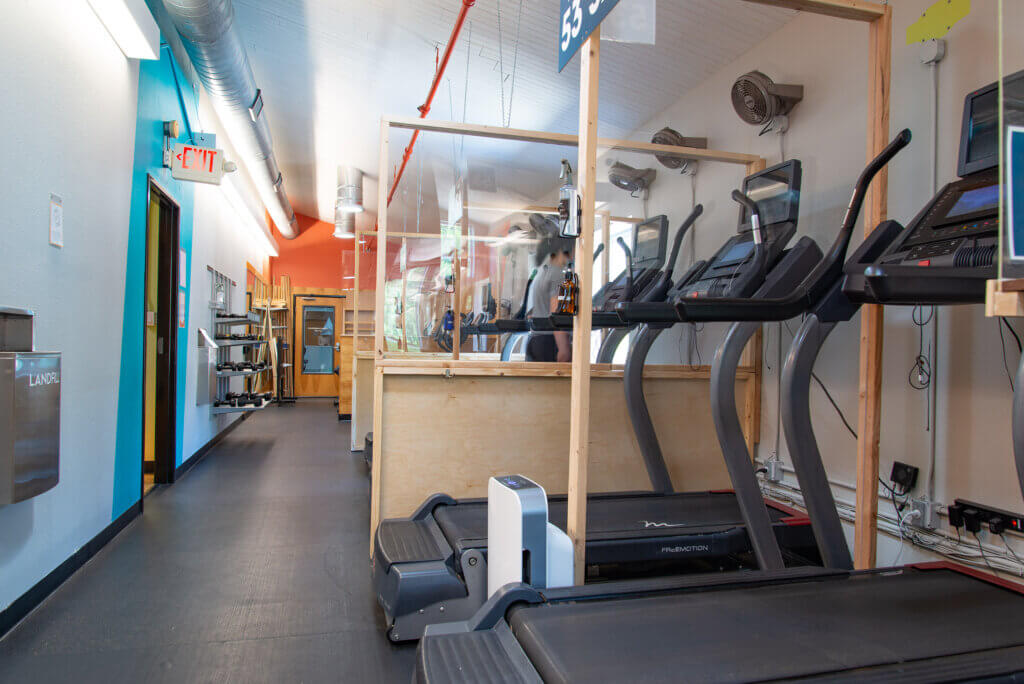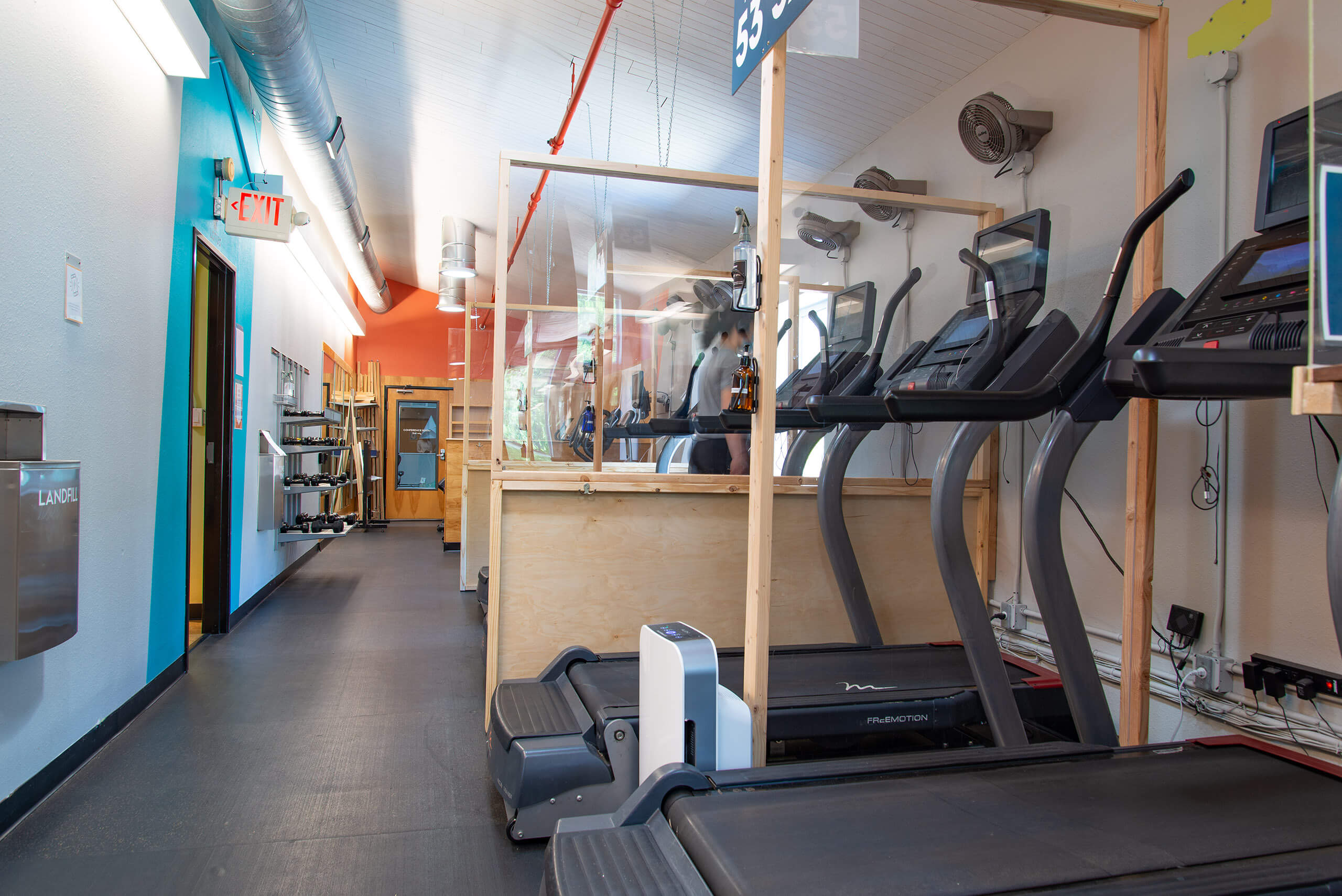 UPDATES TO BOOKING CARDIO PODS UPSTAIRS
We're bringing you even more flexibility for booking your cardio workouts downtown. Check out the updates in our Upstairs Cardio Hall starting Thursday, April 15!
Since we've opened up our classrooms and deconstructed the pods that were in there, we've had more cardio machines to go around. These machines have been moved into the cardio area on our second floor. That's not all, though. We're also removing individual booking for this space!
SO NOW HOW DO YOU BOOK?
Making a reservation is now even easier. Now, all you need to book is your desired time in the new "Upstairs Cardio Hall" on our Workout Pod map. As an additional perk, you no longer need to stick to one singular Workout Pod. You'll now have the flexibility to "float" between machines – remember to clean and wipe off your machine after you hop off! 
The Upstairs Cardio Hall is a cardio-centric space that has partitions and HEPA air filters for each machine, and a total capacity of 8 people. There are 4 Incline Treadmills, a True Fitness Traverse Machine, 2 Ellipticals with Arms, and an ArcTrainer. 
Ready to get your cardio on? Book your time at the button below, and pick your machine when you arrive!