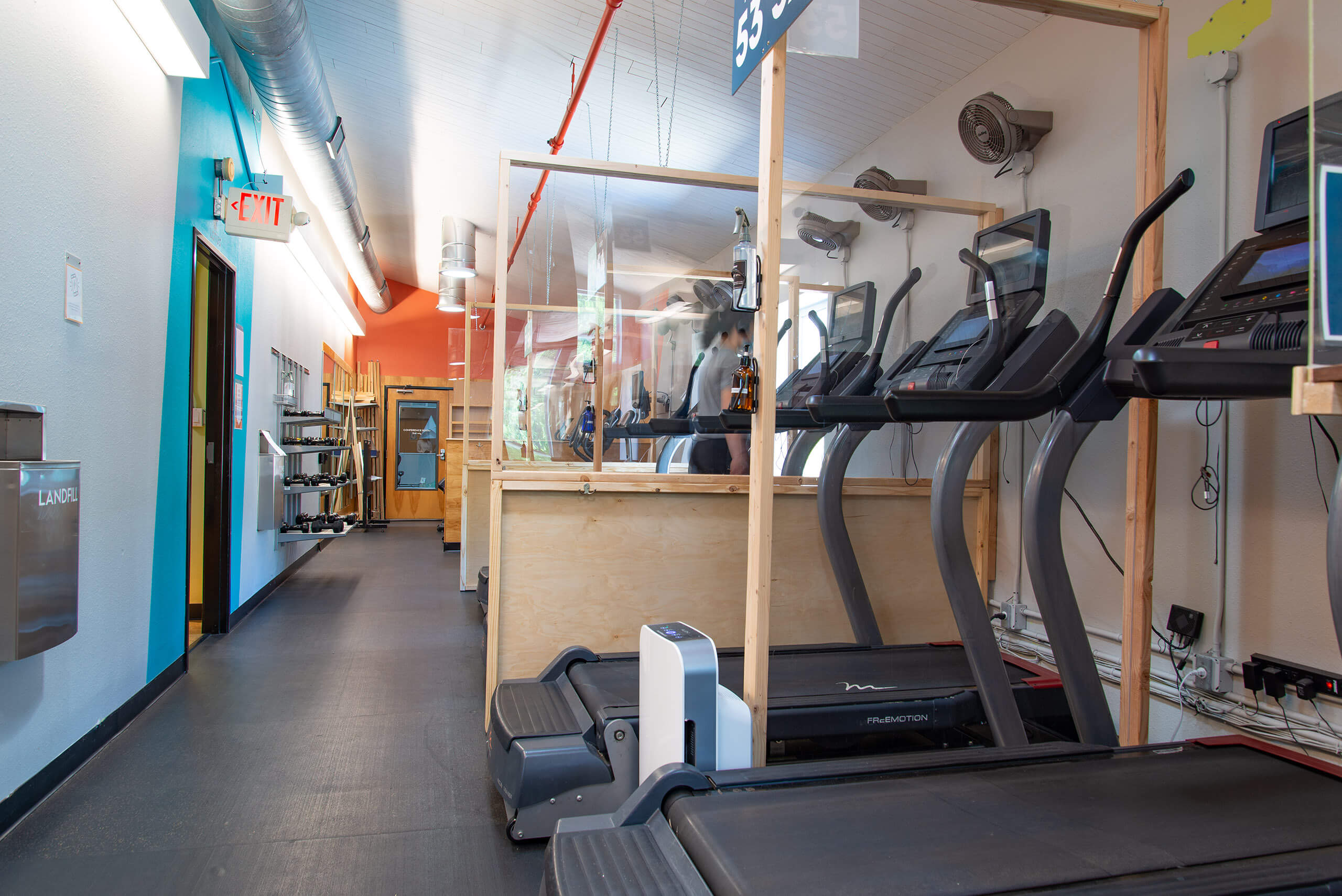 The Upstairs Cardio Hall is a cardio space that has partitions and HEPA air filters for each machine and a total capacity of 8. There are 4 Incline Treadmills, a True Fitness Traverse machine, 2 Ellipticals with Arms, and an ArcTrainer.
Book your time and pick a machine when you arrive.
Before you visit please see our COVID protocols here.
CDC Guidelines: How to Protect Yourself & Others