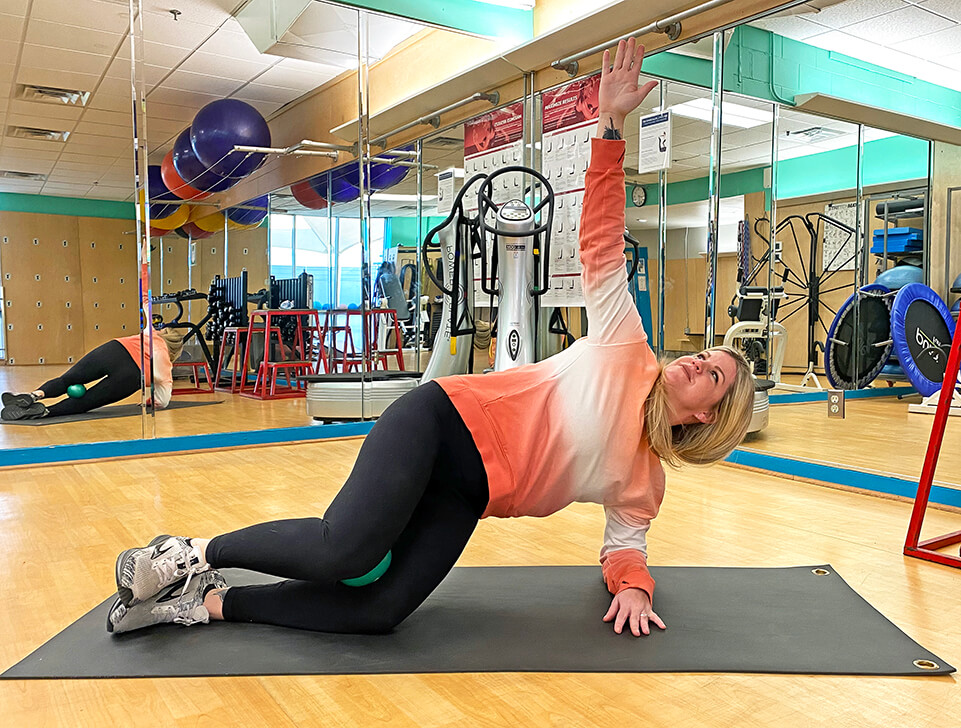 Elizabeth Byrnes, the new Personal Trainer on our team, specializes in techniques by the Postural Restoration Institute, or PRI. This training modality supports strengthening, healing, emotional health, and overall quality of life. So what is the Postural Restoration Institute, and why is its work so widely beneficial for anyone? We connected with Elizabeth to learn all about it! 
HOW DID THE POSTURAL RESTORATION INSTITUTE ORIGINATE? 
The Postural Restoration Institute, or PRI, was started by Ron Hruska, a physical therapist in Nebraska in 2000. He discovered that injuries and pain in the body were patterned, and could be traced back to the asymmetry and position of the internal organs. In particular, the asymmetrical diaphragm in all humans, regardless of lifestyle or physical orientations. Ron developed a modality to unwind these patterns. By positioning the body in conjunction with breathing, the neuromuscular system is reset to its "original" posture – one unaffected by a lifetime of muscular compensations. 
The techniques founded by PRI provided the framework for the idea behind "positioning" and the further development of respiratory-based fitness training. Essentially, it began a movement that raised the bar for the fitness industry.
WHAT DOES A TYPICAL TRAINING SESSION FOCUS ON? 
Postural restoration starts with repositioning the body. The ribcage is stacked over the pelvis and pelvic floor, sometimes asymmetrically depending on the severity of the pain or compensation pattern. The body is then loaded with weight through resistance training, while using proper breathing techniques. 
WHAT ARE THE BENEFITS OF CONSISTENT PRACTICE?
When practiced consistently, this modality of working with the body produces long-lasting results. The benefits include:
» Injury healing and prevention
» Soothing the nervous system, thus leading to maximum utlization of the body's energy systems
» Increased flexibility
» Elasticity without stretching
» Building a foundation for a lifetime of safe, consistent fitness

Even inconsistent practice yields significant results. Most people never return to their original pain states! While the body and minutia of the information are complex, the patterns we train in are relatively basic and extremely effective. The exercises themselves are relatively hands-off and can even be performed on one's own.  
IS PRI GOOD FOR CROSS-TRAINING? 
PRI's training modality works well in conjunction with all forms of fitness and wellness practices.
The techniques from PRI are perfect for physical therapy – because it essentially IS physical therapy. The strengthening that results from it makes it a great accompaniment for weight lifting. Endurance athletes and Pilates practitioners alike will benefit from the focus on proper breathing, core, and gait control.
WHO IS PRI BEST SUITED FOR?
Anyone can engage in this work – I have trained all abilities and ages, from children to 90-year olds. The only prerequisites for this training are an open mind, a willingness to learn something new, and a modicum of patience. 
PRI began circulating through collegiate and eventually professional circles as a way to prevent extremely costly injuries in high-level athletics. It's been seen being used by the likes of Lady Gaga, several Superbowl qualifying teams, Major League Baseball, and the list goes on!
WHAT CAN FIRST-TIMERS EXPECT?
The most important thing to expect is that, while many of the exercises are familiar, they're performed differently with different cues. PRI changed the game by reexamining fitness and form through a different, respiratory-based lens. A key difference in the training is that it introduces a re-education of sorts, with new positions and forms that may be foreign. There are the conventional ways of squatting, pressing, pulling, and abdominal work – and then PRI's method. 
Mindfulness is a strong component of this work. It requires people to really tune into their bodies, rather than just performing repetitive movements absentmindedly. Breathing is the biggest component of PRI, so I always tell my clients to be prepared to use the abdominal cavities to do a lot of breathwork!
HOW DID YOU GET INVOLVED WITH THE POSTURAL RESTORATION INSTITUTE? 
I became involved with PRI after 10 years of training clients who would inevitably experience pain or injury in their lives outside of the gym. I noticed patterns of injury and movement as I examined my clients working out. The idea that there was a way to predict people's pains consumed me, so I searched for others in the bodywork world who saw the same patterns I did. Eventually, I stumbled upon PRI,  "the wave of the future".
I was skeptical when I was first introduced until my own ailments were quickly resolved. Ever since then, I've been unable to find a more complete modality of fitness and healing. Beautifully, you can adapt any previous fitness knowledge and apply it to the PRI canvas!
Curious to learn more about the PRI style of training, and how it can help you? Click the button below to connect with Elizabeth and start your journey!
---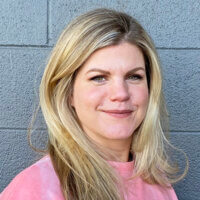 Elizabeth, a native Austinite, has spent the last 15 years working as a holistic-oriented personal trainer in NYC. She moved back to Austin in 2021. Elizabeth is certified by the National Academy of Sports Medicine, and has a wide range of education and experience. 
Elizabeth's specialty lies in understanding and changing the patterns of people's physical/musculoskeletal structures, as well as their stress levels and reactivity. Her sessions focus on making the body strong from the inside out – with breath work, strength work with weights and machines, and techniques by the Postural Restoration Institute. She enjoys working with adults and the elderly who are looking to heal and move better in their daily lives.