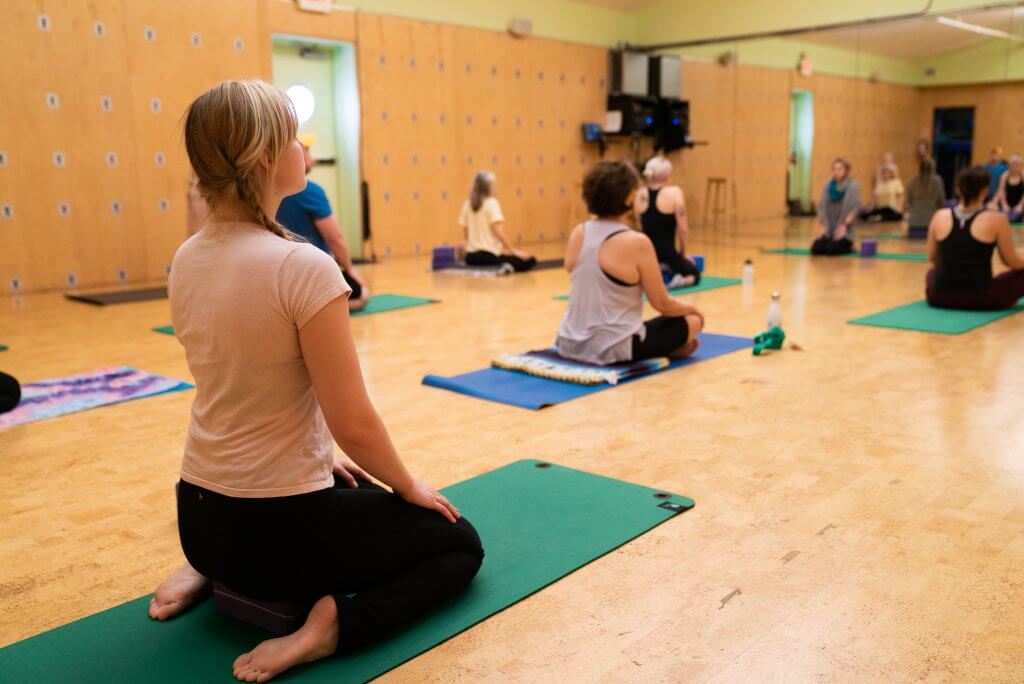 AUSTIN'S OFFICIAL FREE DAY OF YOGA NOW UNDER NEW OWNERSHIP
Castle Hill Fitness is so excited to announce its new ownership of Austin's annual Free Day of Yoga event. After 20 years, the original organizers of this local tradition have retired and invited us to assume ownership of the organization.  
"Many remarkable people have put their time, love, care, and skills into Free Day of Yoga for over 20 years. We are honored to take on the mantle of this local tradition," says CHF General Manager, Lori Johnson. "It's an exciting opportunity to come together with our Austin yoga community to celebrate and continue to make the benefits of yoga accessible to all." 
This citywide event is annually celebrated on Labor Day. Studios and individual instructors all over Austin will host classes – membership is not required to participate, and people of all abilities are encouraged to join! Participating studios and sponsors are listed on the official Free Day of Yoga website, with links to each studio's schedule. 
FREE DAY OF YOGA AT WATERLOO GREENWAY

In addition, Waterloo Greenway has partnered with Free Day of Yoga to offer classes in the park! Local studios and instructors will host a variety of classes in multiple spaces of the downtown Austin park all throughout the day.
Waterloo Greenway classes can be found online and registered for here. Bring your own mat and water bottle, and enjoy a wide variety of free yoga in the fresh air at Waterloo! 
Note: New clients will be prompted to create a profile and place a credit card on file. The credit card is a software requirement, but all classes are free and your card will not be charged. 
CELEBRATE THE JOYS OF YOGA
Join in on Labor Day for the city's annual celebration that will bring together the many talents in Austin's yoga community. If you're new to yoga, this is the perfect opportunity to try it out for the first time, or seasoned practitioners can experience a new style. Explore new-to-you studios or instructors, and enjoy all the benefits of yoga!