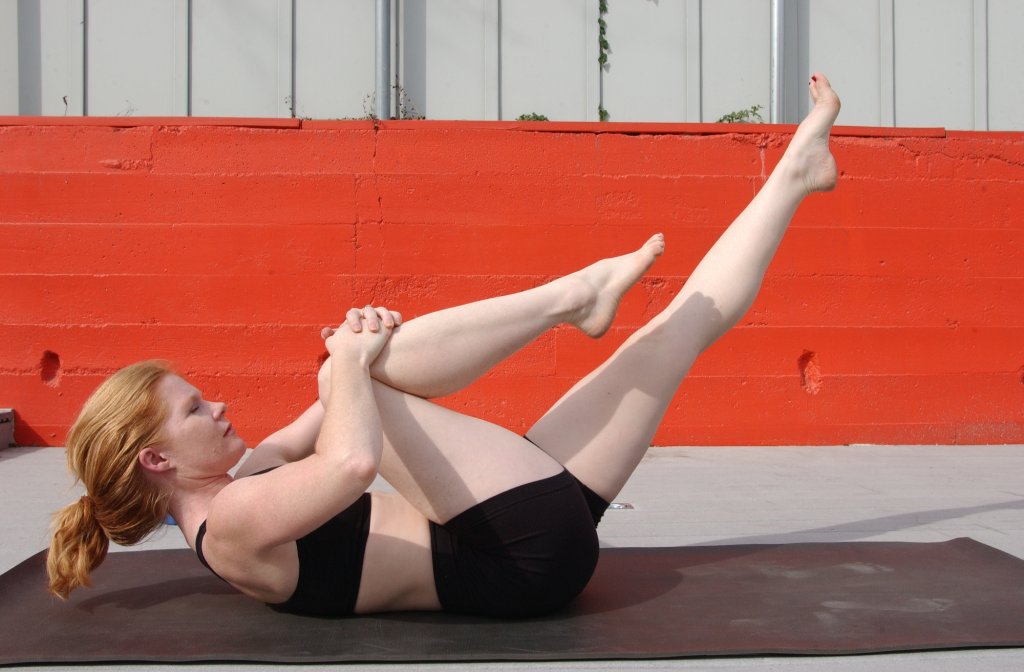 My name is Erin and I don't stretch.
I run, cycle and sometimes I swim. Every thing I do from driving in my car to sitting at my laptop has me going in the same direction. Forward. Forward and compacted.
Over the past year or so I have noticed how tight I have become. My hamstrings bark in pain as I bend over to slide my shoes on. My shoulders ache from being rounded forward all day and my neck cracks and pinches from only God knows what. I am a prime target for an injury.
And so that is what happened. I injured my calf while training for the Austin Marathon. Nine weeks of running 4 times a week, cycling & limited core work but no stretching was the perfect recipe for disaster.After acupuncture, chiropractic work, Trigger Point Massage and physical therapy, I finally succumbed to my fate of NOT getting to the starting line this February 20 Don't get me wrong, all of that post injury therapy helped. But just not enough fast enough to train consistently. What I needed was time to heal and to … stretch.
So when I was approached with a new challenge at work to try as many Yoga classes as possible and write a report on what I learned I jumped at the idea.My goal was 10 different yoga classes by 10 different instructors in 2 weeks. How hard could that be….it's just yoga?
My first class was Anusara – Inspired Yoga with Sam. Anusara is a unique blend of Hatha yoga which meshes biomechanical principles of alignment with a celebration of the heart and spirit. When I first walked into the room and introduced myself to the instructor I was told that this was a level 2-3 class and did I have any yoga experience. "Um not really" was my answer. But I managed to stay in the class and do as much as I could. I really liked that Sam the instructor talked about Heart and home and how the two intermesh. Sam was very light hearted and funny, cracking jokes along the way as I tried desperately to move my stiff body into back bends. The hand stands were entirely out of my league, but I watched with awe as others effortlessly lifted into the hand stand positions. I felt really good and like I had accomplished something when I finished the class. Of course because I am so A.D.D I skipped the ending meditation and relaxation part otherwise known as Savasana, which I promptly got chastised for by a friend. Now I know why. Thank you….
The next class was Flow & Wall Yoga with Dido. The description on this class reads: This class will take you through a variety of flowing sequences to warm up and open up your body and then it will use the yoga wall to help you experience a different interaction with gravity. I think a better description of this class is; Part Yoga, Part Cirque du Soleil, this class will have you feeling strong and lifted while you fly through the air and relax into inverted poses as you defy gravity. We started off the class with floor or mat work; focusing on rooting, tree poses, opening the chest, and external rotation of the "arm bone". The opening sequence of poses had me feeling very strong and warrior like, it was a great choice for me that day, as I needed the metal lift. Moving to the wall we worked on hanging downward dog & back stretching, flying … yes flying, and hanging back bends. I love this class and would totally recommend it to a first time student to yoga as Dido is extremely patient and explains the moves and the motives for the moves in such a way it makes sense to all of us non-yogi's.
After just two yoga classes I was sore! I found new muscles that I didn't know I had and they all hurt. I was starting to believe that this yoga stuff was quite the workout after all.
Next I took Anusara with Mandy. Anusara is the same as the Anusara-Inspired however the instructors have completed their extensive training required being an Anusara instructor.Mandy is a sweet and soft spoken, gentle kind of spirit. She spoke of opening to your grace as we worked on forward folds. My legs were still pretty sore so the class was a great way to open up my hips and stretch out my hamstrings. Mandy took the time to explain the poses and get us into them with ease.
Focus on Form with Brigitte was a unique experience. The class uses a variety of therapeutic sequences and relaxation techniques. Sequences may focus on specific injury healing and prevention, relieving physical stress and toxicity in the organs, glands, & muscles.Brigitte spoke of the Tree of Light, and focused on opening the heart. We used a lot of props including the chair for back bends. I was a little intimidated about using the new props but I was also excited. I never quite got comfortable with using the chair for the initial back bend over the top of the chair, but I really enjoyed the shoulder opener we did holding on the legs of the chair. All I could think about was how good my shoulders felt and how awesome my swim would have been if I could have hopped in the water for a few laps. We then worked on the handstand using the chair, again this was beyond my ability as I didn't want to cheat the lift of the legs and I was unable to get up. However I was quite comfortable in practicing the modifications of the handstand knowing that I would soon work my way up to it. This class was hard for me, I don't know if it was all of the new positions or the use of the chair, but I felt like it was a big accomplishment to get through the class. This class is something that I would do again as it kept my mind busy and I never got bored. I could see where I could challenge myself to be better in this class.
Next up was Dynamic Yoga Flow with Bea. I don't have an official description for this class, so I will make one. Dynamic Yoga Flow is a faster paced yoga class focusing on repetitive sequences that integrate breath with movement, awareness of alignment and strength.This was a no holds barred type of class which I was not expecting. I guess I should have figured it would be a bit quicker with the words "dynamic" and "flow" in the title. Bea was nothing but business during this class. Meaning we got right down to it without any kind of warm fuzzies that I had been getting from the other instructors. I think that if you were super new to yoga this would be an extremely difficult class to jump into. Fortunately with the other classes I had taken I already had a base of knowledge for the basic moves.We worked on Bird poses and "taking flight" which was really hard. The one thing I noticed was that Bea used music in her class where as the other instructors did not. I assume it was due to the fact that another instructors teaching "Cardio Kickboxing" in the next room is very vocal and Bea's music help drown out that sound.The odd thing is I noticed Bob Marley's "Three LIttle Birds" song about half way through the class as I was suffering through a pose. Made me smile and relax a bit more into it. The competitor in me would take this class again, just to get it down better.
It was my intention to take Intro to Ashtanga with Jenny, but somehow I mixed up the start time and got talked into Ashtanga Mysore Style with Selena instead. Now I thought I had to take the "Intro" class as a pre-curser to Ashtanga and not knowing anything about it I was very nervous to take Selena's class. See Selena is that yoga instructor that you look at and say "Wow, how do you do that?" She is the kind of yogi that can tie herself up in a bow and stand on one finger. I was completely intimidated. All I know about this class was that it was "self-paced". Now if I had actually read the description prior I would have realized that the format allows each student to receive private instruction from the teacher & enables students of all levels to progress at a pace that is right for them. When I walked into the studio I immediately saw about a dozen of the "regular" yogis well into their practice. Doing things I couldn't even begin to try. Selena greeted me at the door with a big smile and a comforting ease. I explained that I had no idea what I was doing and she immediately took me in and went over the first few poses in the first sequence or Vinyasa. I started going through the poses and working through the progressive set with Selena's watchful eye and instruction. I have to say it was still a bit intimidating to see all of the other yogis in advance positions as I was working my basic poses. However it did give me the view into a future of what could be if I kept up the practice. After 90 minutes of class I was wiped out. But in a good way… I will certainly go back and try that again. I want to be able to get into that wacky squatting on your elbows move.
I was able to sneak into Anusara – Inspired class with Kim. Even though I took another Anusara – Inspired class, Kim's class was altogether different. Kim seems fresh and excited to be in class. She spoke of a friend going through some personal health issues and how with persistency and strength she will overcome and succeed though it. She wanted us to think of these traits as we worked through a series of forward folds, shoulder openers with twists. All of this work prepared us for the final pose, the Shoulder Stand.My hamstrings were screaming during the class due to the previous Asthanga Mysore workout so the hour of forward folds really helped loosen them up. Like I mentioned the final pose was a Shoulder Stand and if you have been following along you'll realize that I have yet to do any hand or shoulder stands. But I am happy to announce that I was able to get this pose and feel really confident about it. It might not have been the prettiest shoulder stand in the room, but it was mine.
I learned a lot over the past two weeks. I learned why they call yoga "Practice" and not a workout or a class. It's because you have to practice the moves and I don't think you are ever really an expert at it. It's something that has to be nurtured and cared for on a daily basis. I also find myself standing up straighter, with my shoulders pulled back, my hips tucked a bit and my quads strong and rooted. Interesting that I never thought of those things while I was a personal trainer and fitness instructor for 19 years. I also learned that taking a few deep breaths can change your day. Clear out the cobwebs and start you on a new path. I am excited to try yoga in different aspects of my life and training for marathons and triathlons. I have been telling friends that yoga is going to be my secret weapon for a winning season.
In the end I did not make my goal of 10 classes by 10 instructors in 2 weeks as personal and work commitments kept rearranging my schedule. I still have a list of classes that I want to take like Prana Yoga Flow with Maricarmen, Vinyasa Yoga with Gioconda, Ashtanga Yoga Led Primary Series with Matt, Yin Yoga with Dido. I am hoping to get to all of them by the end of February. Maybe I can report about those as well.
Now I am ready for my next challenge. 5 Massages by 5 different Masseuses in 5 Days…. Wouldn't that be awesome!
Namaste…from a new bendy girl.
Erin Truslow