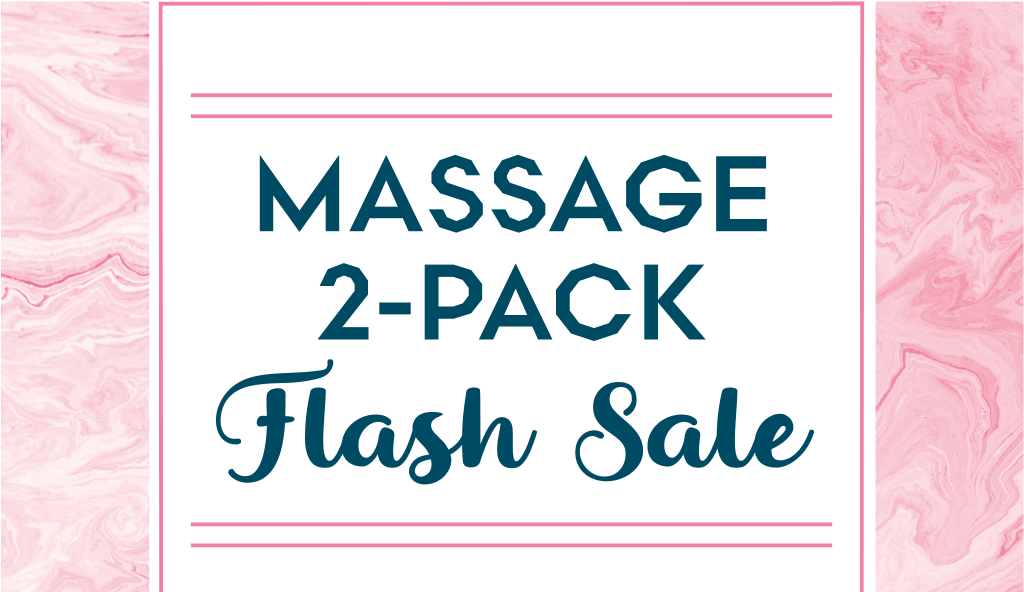 MASSAGE FLASH SALE FROM FEBRUARY 5-18
It takes two to make things go right – massages, that is! Our Massage Flash Sale is the perfect opportunity to shower YOURSELF with much-needed love. From February 5-18, grab a discounted 2-pack of massages (20% off each massage!) to enjoy the ultimate relaxation in our Spa. 
You do not need to be a member of Castle Hill Fitness in order to use our spa services – purchase online today!
This deal has now passed.