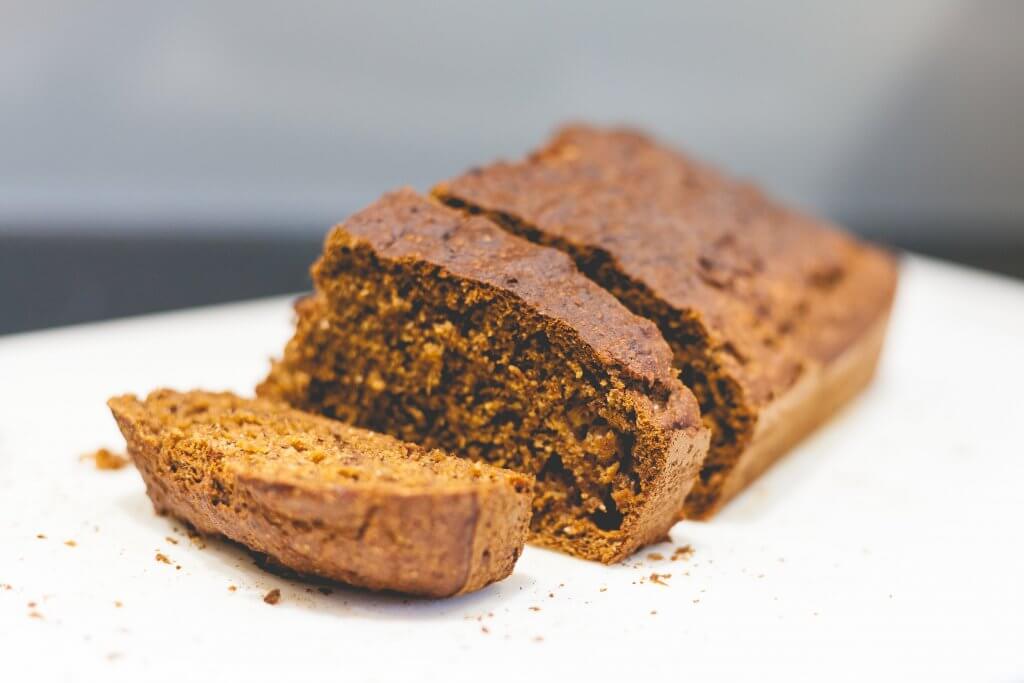 Healthy Banana Bread Swaps
Banana bread is having a
moment
right now. Easy, delicious, comforting…has fruit so it's…healthy? That's definitely a stretch, but it's still a delightful treat to make and enjoy!
Banana bread-burnout can be understandable though, especially if you're trying to stay on track with your health and fitness goals. SO, today we're offering "banana bread-adjacent" alternatives for you, so you can enjoy the same tasty flavors, a little more nutritiously! The following recipes are vegan, dairy-free, and gluten-free! 
BANANA BREAD SMOOTHIE
INGREDIENTS
Your refreshing beverage alternative – great for a pre- or post-workout snack!
» 8 ounces UNSWEETENED ALMOND MILK (or preferred milk)
» 1 cup FROZEN BANANA 
» 1 tablespoon PECANS
» 1 dash of CINNAMON

» OPTIONAL 1 scoop PROTEIN POWDER (Vanilla or Chocolate)
» OPTIONAL 1 handful of SPINACH
DIRECTIONS
In a Vitamix, Blender or Nutrabullet layer the fruit, nuts, spices, liquid. Blend until very smooth.
This recipe makes 12-16oz. 
BANANA NUT MUFFINS
These muffins venture deeper into banana bread territory – easy to mix together, and definitely recommended for a tasty morning treat! This recipe is vegan, dairy-free, and gluten-free, low in sugar, and offers a healthy dose of fiber with the inclusion of flax meal!  
INGREDIENTS
DRY INGREDIENTS
» 1 3/4 cup + 2 Tbs. RICE FLOUR
» 1 cup OAT FLOUR
» 6 Tbs. SUGAR
» 3/4 cup PECANS
» 1  3/4 tsp. BAKING POWDER
» 1/2 tsp. BAKING SODA
» 3/4 tsp. SALT
» 1 3/4 tsp. CINNAMON
» 3/4 tsp. NUTMEG

WET INGREDIENTS
» 6 Tbs. AGAVE or HONEY
» 1 cup + 2 Tbs. ALMOND MILK
» 3/4 cup APPLE SAUCE
» 4 1/2 Tbs. FLAX MEAL
» 6 Tbs. SAFFLOWER OIL
» 3/4 cup BANANA

DIRECTIONS
Preheat your oven to 350 degrees.
Combine and mix all dry ingredients in a large mixing bowl.
Combine wet ingredients together in blender. Pour the wet over the dry and mix thoroughly, until there are no lumps.
Use a scoop to evenly portion batter into muffin tin lined with muffin liners.
Bake at 350 degrees for 20-25 minutes. 

Check Out More Recipes On Our Blog Here: 
Healthy Recipes to Power Up Your Day