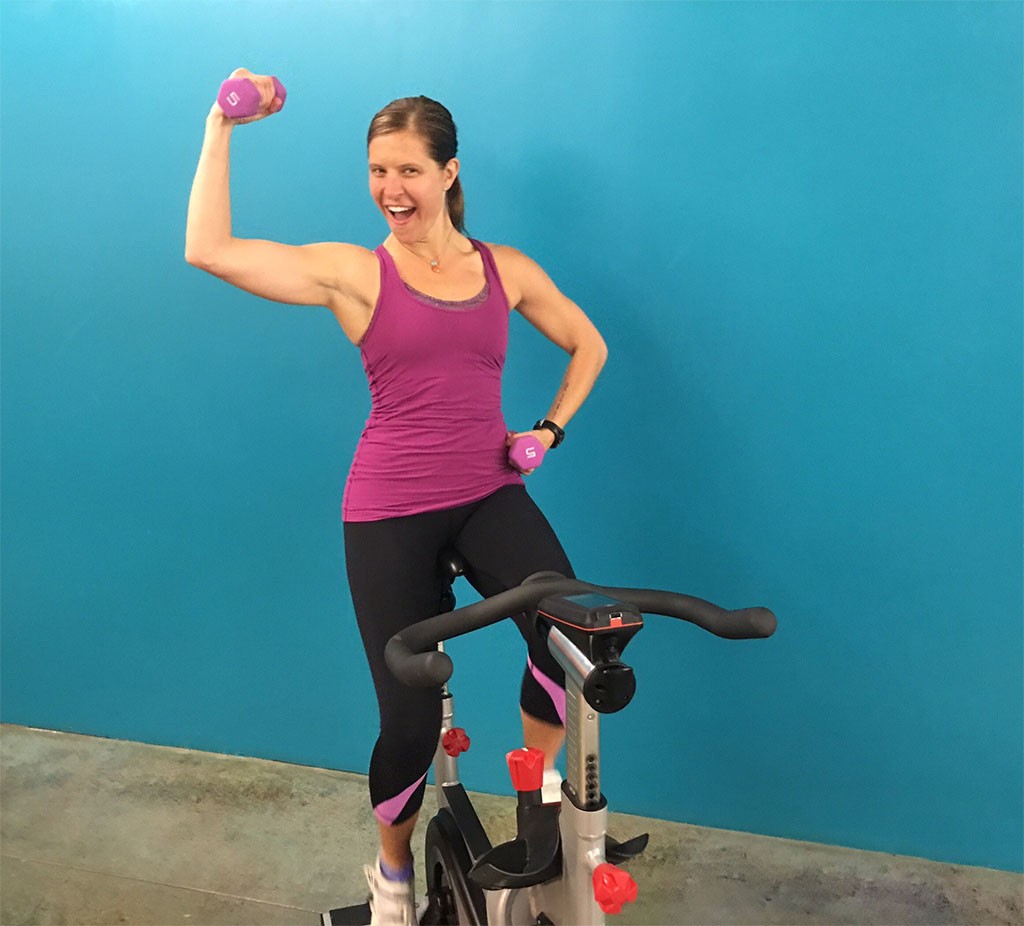 What does your pre-Castle Hill Fitness routine look like?
Like many, I am on the go! But first, it starts with a good nights sleep!! I really try to be in bed so that I can get 8 hours. I make sure I have my coffee – big thanks to my hubby who always sets that up! I am always listening to music and seeking out ways to keep my training's and classes effective and #FUN!
What excites you the most when training your clients?
I get excited when I see clients have an experience that takes them to a new level of physical capability and/or have an illuminated confidence in their ability to do what they put their mind to. The smiles on their faces makes me feel good!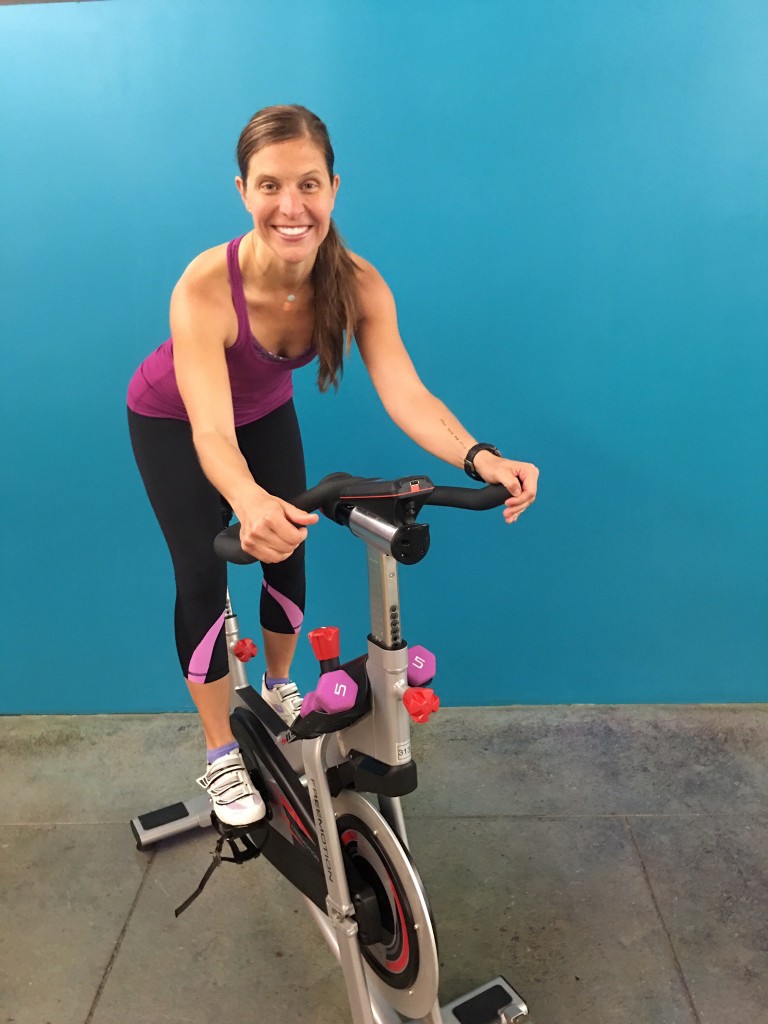 Favorite new tool in your training arsenal?
I recently finished my 200 HR Yoga certification–there is so much within that experience I bring to teaching and training.
What motivates you currently in your pursuit of a fitness focused lifestyle and how does that translate into a personal training session and group fitness class?
When I have a routine, and take good care of myself, I can be the best for my clients and in my classes. I love learning, and having something specific to work towards. Fitness and exercise have seasons; there are many things to try based on what my goals are, and this is important because life happens and plans change. What you want to accomplish is up to you, and your journey is the most important. Set clear goals, do activities and live a lifestyle YOU love to insure you will keep moving and growing. Be your best self and of course have fun!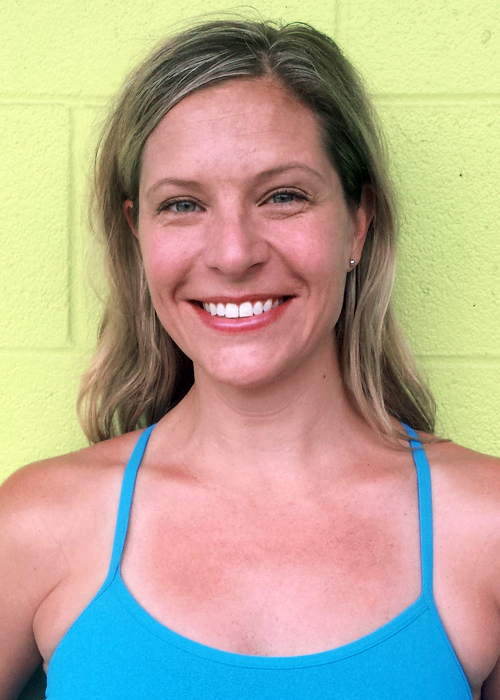 Come to class with Kate!
About Kate Discher
Kate has been teaching since 1997 and began her teaching career as an extension of her love for dance and physical fitness. Certified in AFAA Group Exercise, Johnny G Spinning, Les Mills Body Pump, The Bar Method she has taught from step, to spin, to aerobic kickbox, to strength & toning, to barre classes. In addition to teaching, Kate has trained for multiple running road races, triathlons, and participated with LLS Team In Training in the Longhorn Half Ironman in 2010. Kate has a passion for music and uses all genres to motivate and inspire in all her classes especially cycling. Kate pays special attention to form, alignment, and the mental detail of your experience to help ensure that you will push to your greatest ability and let your workout be a true "YOU" time. Kate believes exercise and training have seasons and that "fitness is a lifestyle". A cardio junkie with a yoga addiction, she spends her time with her husband & their two dogs living it up in the '04! Her other loves: traveling, being outdoors, live music and coffee.