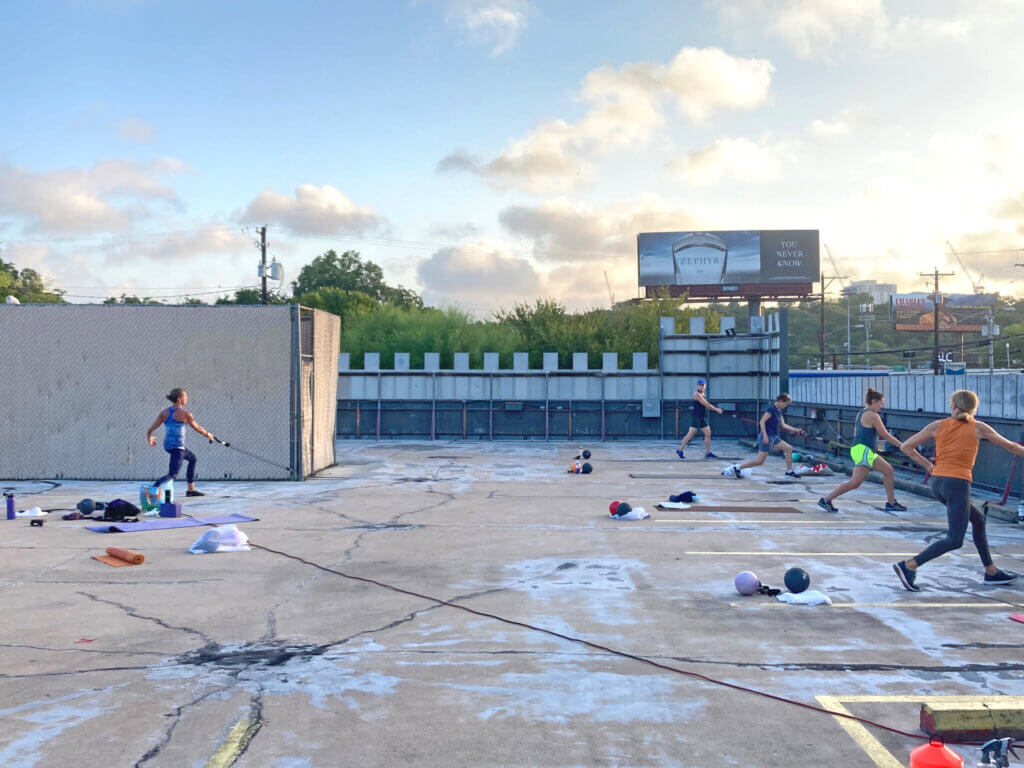 IN-PERSON CLASSES IN THE PARKING LOT
If working out with a mask is a hard pass – let us introduce you to our new Outdoor Fitness Classes! Coming to both Castle Hill Fitness locations, this is a new program you won't want to miss out on.
Outdoor Classes are small group workouts that allow us to sweat alongside others but in a physically distant way. Because we are outside, class participants can go without a mask* – go ahead, show us that smile! As you can see from the photo above, there is plenty of room between you and your neighbor. 
OUTDOOR FITNESS CLASS SCHEDULE
Each outdoor class is limited to 9 people with plenty of room to work out. We are going to try our best to anticipate the weather. But remember this is Texas, y'all!
Outdoor Fitness classes inclement weather policy: classes will not meet if the rain chance is 70%. Any class canceled due to weather will be refunded. You will be notified the night before.
Sign-up for these small group options in advance. In-person classes are included for VIP/VIP Plus members and a la carte for everyone else. *Wear your mask to check-in.