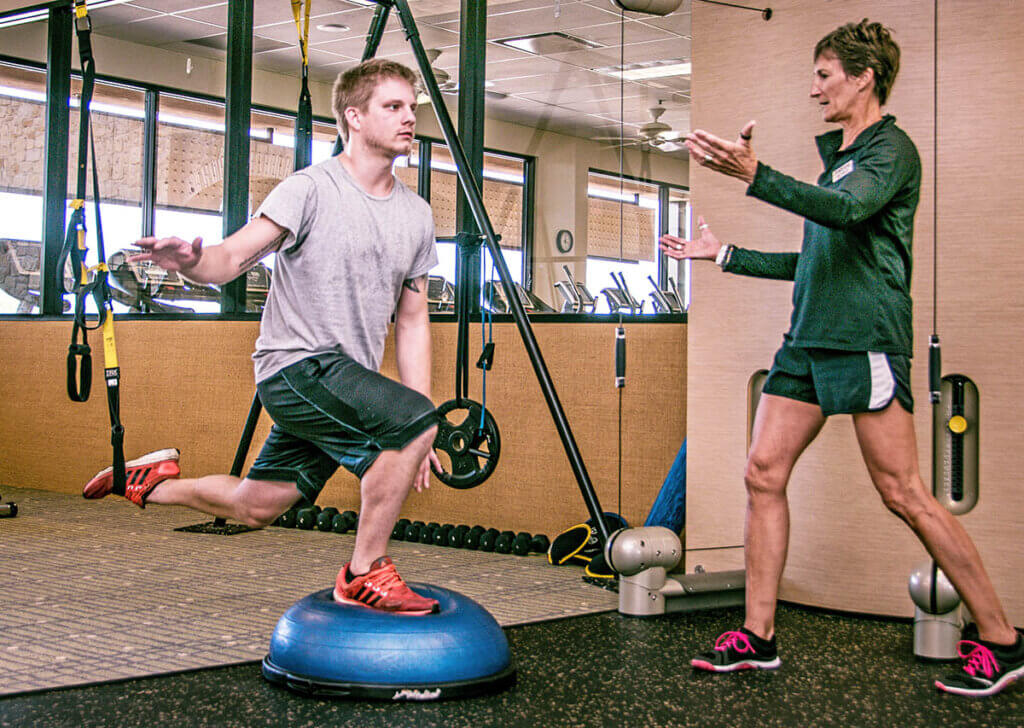 GET MATCHED FOR SUCCESS WITH OUR FIND-A-TRAINER TOOL
Health and fitness are like a puzzle – everybody has unique goals and needs their own curated routine. Having a professional in your corner who understands exactly what you need and how to get it will help you achieve the results you want. The diverse, talented trainers on our team all have their own unique specialties and training – one of them is the perfect piece to your health and fitness puzzle! 
Use our Find-a-Trainer tool to find your Personal Trainer match! Simply select your health and fitness goals, your preferred time to workout, virtual or in-person preferences, and this tool will show you the Personal Trainers on our team with matching specialties and schedule availability.