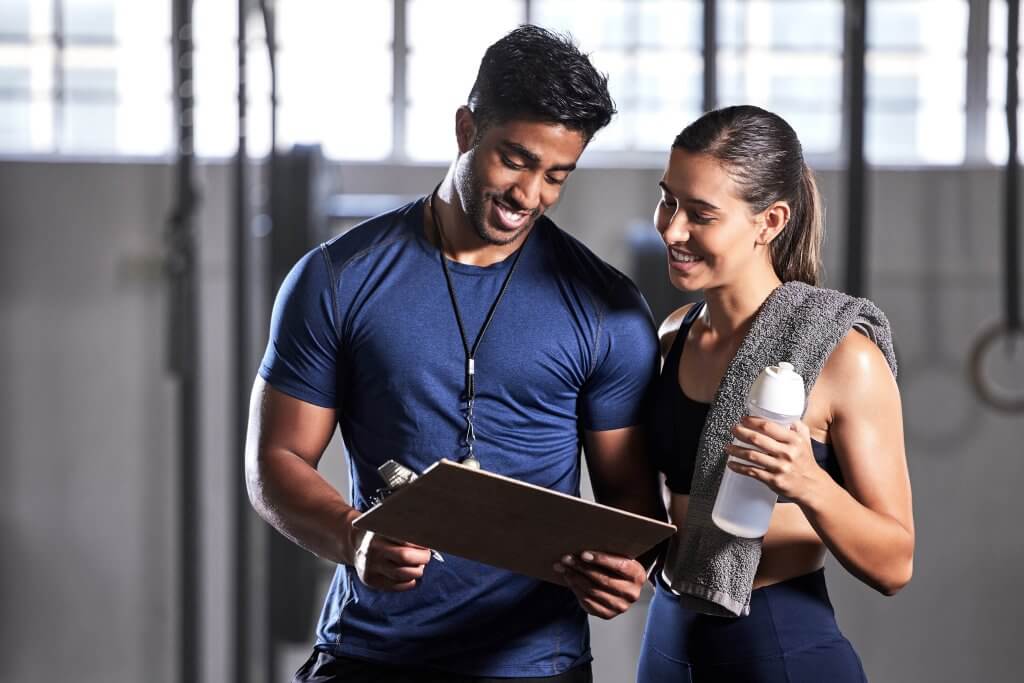 FIND YOUR PERFECT SERVICE WITH OUR FIND-A-FIX TOOL
The Castle Hill Fitness Integrative Wellness department is here to support all aspects of your healthy living! You have your goals, and we have a wide variety of unique modalities to help you holistically reach them. Services such as Acupuncture, Nutritional Therapy, Physical Therapy, and so much more will help you feel your best physically, mentally, and spiritually, by addressing your goals, habits, concerns, and conditions. To help you start your journey toward feeling your absolute best, we've launched a new tool on our website – the Find-a-Fix tool!
HOW DOES IT WORK? 
Use this online tool to find the Integrative Wellness service that will best serve your needs. Simply select up to three healthy living goals, and we'll show you the services that perfectly match those goals. From there, you can learn about each of our unique treatments and our talented professionals.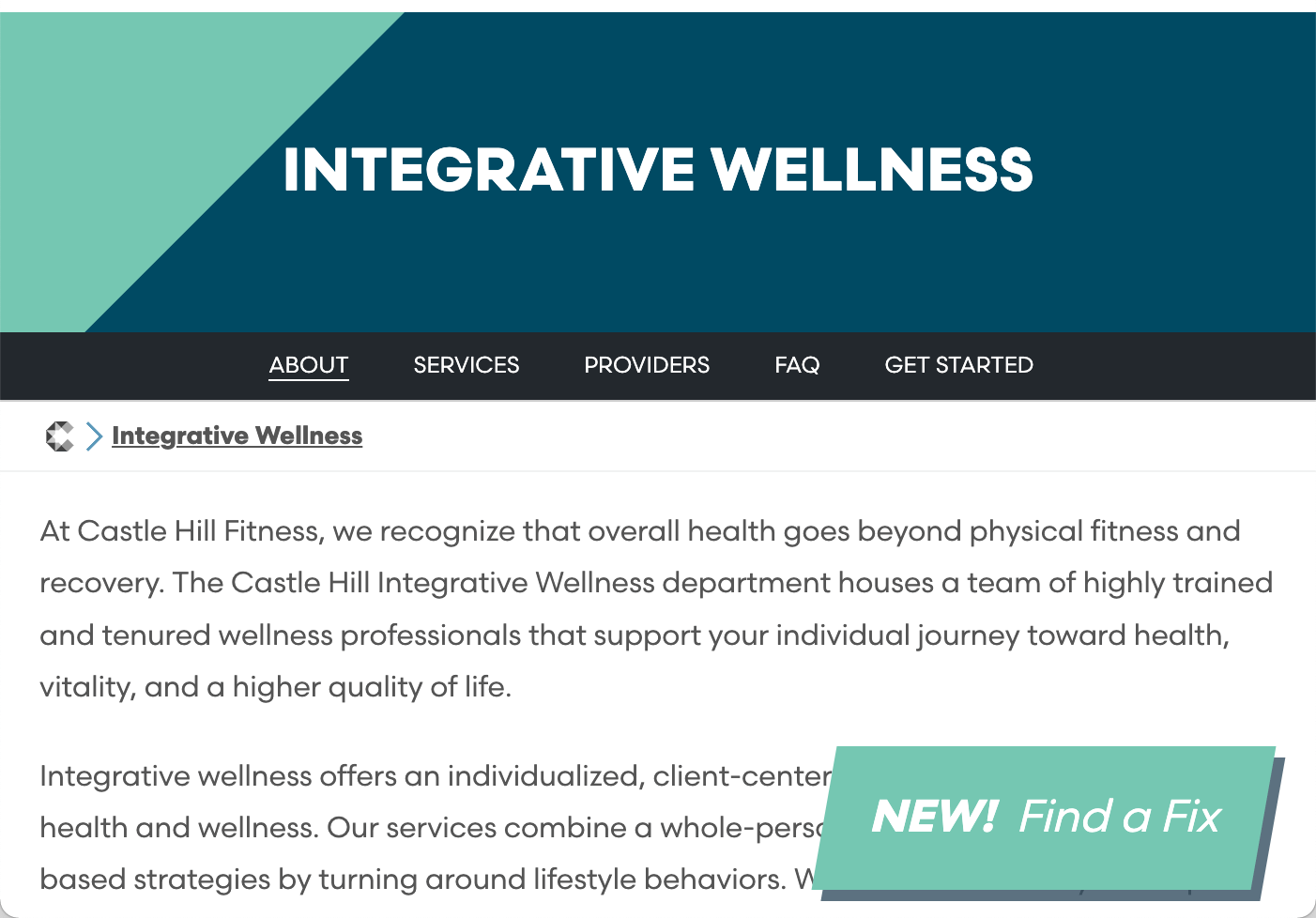 You're just a few clicks away from getting started! Our experienced Integrative Wellness professionals are ready to help you on your road to optimal health. Find a service and experienced provider that will support you on your journey with our Find-a-Fix tool! 
Have more questions about Integrative Wellness? Get in contact with our Wellness Specialist by filling out the form at this link.