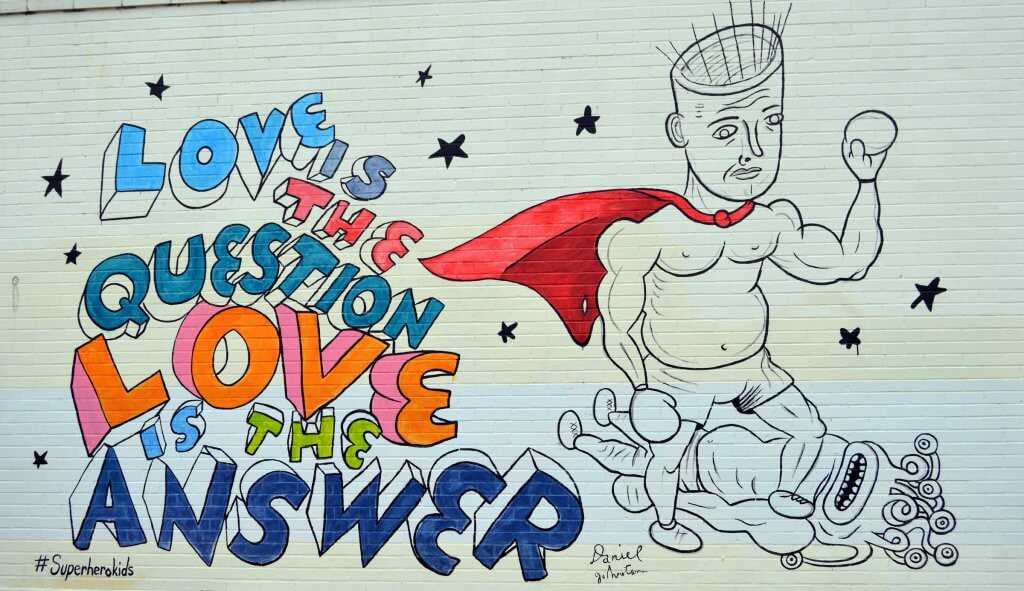 We talk frequently about community, and how the health of it has always been our first and foremost priority. When we bring community, we don't just mean our fitness family. We're also talking about our greater Austin community – and right now, it needs our help.
With shelter-in-place in action and ordering the shutdown of non-essential business, the small businesses that make Austin the unique and vibrant city it is are having to find creative solutions to stay operational – just like us. If you are able, please consider the following options on how you can lend support to our Austin family, so that we can all come out on the other side of this craziness healthy, well, and stronger together. 
Support Your Local Restaurants
Many restaurants remain open, having switched to curbside and takeout so that they can continue to serve. With systems in place to allow for no-contact delivery and the proper social distancing, consider enjoying a meal- and booze, now!– catered by some of our favorite local restaurants, like: 
Word of Mouth Bakery: This charming bakery right next door to us has long been a favorite for delicious breakfast and lunch meals. They're now serving a temporary menu during the CoVID-19 crisis that is available for curbside pick up or delivery!  
The Mcguire-Moorman Hospitality Group: The team behind Elizabeth St. Cafe, June's All Day, Joann's Fine Foods, Clark's, and more have released special menus for call-ahead, curbside pick up. 
TacoDeli: One of Austin's favorite taco joints is now open until 8pm, and offering take-out only. 
At Least You Can't Take Away a Texan's Beer: Our fine neighbors Wiggy's Liquor Store and Davenport Wine and Spirits were deemed essential businesses, so they are still open and supplying our city with libations – Wiggy's also offers call-ahead and curbside pick up. 
Maudie's Tex-Mex: Five of Maudie's Tex-Mex locations are still open and offering curbside pick up and take-out service, for all your margarita and taco needs! 
Eastside Tavern: Frosé all day can actually be a thing now, with the help of Eastside Tavern offering frosé and BBBQ delivery Wednesday-Sundays!
La Mancha: La Mancha Tex-Mex has got you covered with to-go margaritas and Mexican Martinis with any food order, 7 days a week. You can order curbside pick-up or delivery! 
If your pantry is stocked to the brim and you don't want to leave home at all, consider purchasing a gift card from any of your favorite local restaurants, that you can use later! 
Shop Locally Online
Joy at Castle Hill: Times like these….we all need a little Joy. Thankfully, our neighbors at this delightful, curated gift shop are still selling their treasures online. You can purchase a little dose of happiness for your friends, or purchase a gift card so they can peruse the site on their own!
Whole Earth Provisions: Whole Earth Provisions' website is still up and running for online orders. Make sure to check in on their Instagram page for their fun virtual offerings, like a live-stream Story Time! 
Donate
Food Banks: Local food banks are more strapped for resources and volunteers than ever. If you are able, consider donating food, funds, or your time to the Central Texas Food Bank. 
Blood Banks: Blood donations are declining, but We are Blood is accepting donations (and taking extra precautions during this time):
For additional ways to assist your local community, you can use this charity navigator tool to see what's around you. 
The Best Thing You Can Do?
Stay home however much you can. Wash your hands. Choose FaceTime over real-life meetings for the time being. Practice your #SocialDistanceFitness. Tell your friends and family to do the same. Let's #flattenthecurve through these measures, so we can see each other in the flesh sooner rather than later. 
Together, we're going to get through this stronger than ever!