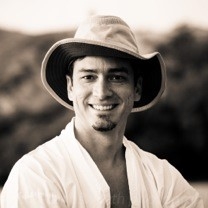 Welcome Clayton Aynesworth to the Team!
Greetings,
On behalf of the Castle Hill Management team I would like to communicate an important announcement – we have a new owner at Castle Hill Fitness! Some of you may be familiar with this former Castle Hill instructor, and I am pleased to introduce him – Clayton Aynesworth. In this letter you will find a little background, a section on what this means for you as a patron of Castle Hill, and also a short message from new owner, Clayton.
A Little Background
After our founder
Paolo Minissi's
death in 2011, Castle Hill Fitness was bestowed to his only daughter, Rita. Rita is 26 years old and has pursued the life of an artist from a young age. Inheriting the gym required a significant change of lifestyle for Rita, and we are all grateful for the time and energy she invested to keep the Castle's unique community intact. However, owning a gym was never her dream. Castle Hill was Paolo's project, not hers. While she was intent on ensuring that what her father created continued intact, she also needed to move on with her own life, currently in New York City. So earlier this year, she made the difficult but necessary decision to sell the gym. In doing so, she hoped to find a buyer who would understand the Castle community so that her father's legacy could continue to thrive and grow at the corner of 12
th
 and Lamar.
Meet Clayton!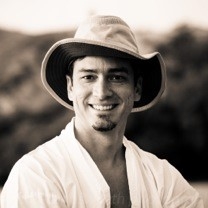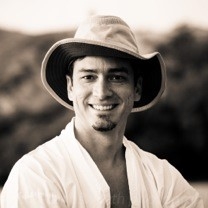 A self-described eternal student, Clayton Aynesworth possesses a passion for learning that has afforded him a wealth of knowledge in organizational dynamics, massage therapy, yoga, philosophy, Eastern Medicine, music, and photography. Clayton is a former Castle Hill Yoga instructor, and he and Paolo were close friends during his tenure here. Clayton also wrote his master's thesis on the business operations of Castle Hill, conducting numerous interviews with Paolo and other staff. In short, he brings an intimate familiarity with Castle Hill that no other potential buyer could possibly have. Clayton is young and energetic and highly approachable – so feel free to introduce yourself! He will be working to quickly become an extension of our daily operations – you will find him taking classes with you, greeting you at the front desk, shadowing staff, and meeting with management over the next few months.
What Does this Mean for You?
Nothing at all really
. Castle Hill member accounts and data have all been transferred, so you should have no interruption to the services, classes, and membership benefits you enjoy. The management team is working closely with Clayton and staff to assure a seamless transition and you can still expect to receive high quality wellness activities with your favorite service providers. If you have any questions please
reach out to us
, we are at your service!
A Note from Clayton
Hello! My name is Clayton Aynesworth and (for those of you who don't know me yet) for a few years I taught yoga here at the Castle. Over the last few months, Rita Minissi and I have negotiated a way for her to free herself up from the stewardship of this marvelous company her father, Paolo Minissi, so lovingly and painstakingly co-created with his staff.
 When someone comes in to Castle Hill they are transported to a little slice of that Austin flavor that we all love. They step into a community, a family, a welcoming environment of smiling faces without even knowing what they are getting into! As I join this team, I am excited to get to work in my particular role to expand this experience. I look forward to continuing the organic promotion of health and community that Paolo started so many years ago. I look forward to meeting you!
We are excited about our new owner and partner in health and look forward to the new opportunities his involvement in our organization may bring! Yours in Fitness,
Amy Rogers
Marketing + Programs Manager Castle Hill Fitness 1112 N. Lamar Blvd. Austin, TX  78703
amy@castlehillfitness.com