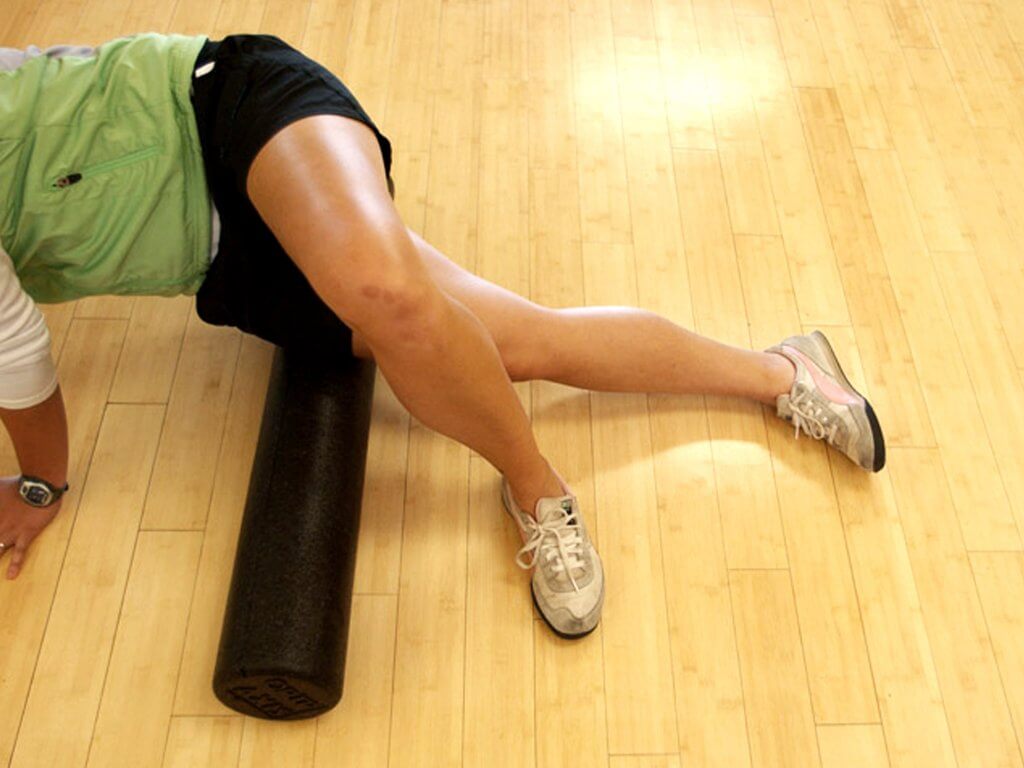 What Prop Gets Props for Your Workout?
Foam rollers, straps, and blocks, oh my! There are countless of different workout tools out there, each with an endless list of uses and benefits. Fitness props allow users to come up with creative ways to get their sweat on, and the simple addition of a prop can take your standard burn to EXTRA SPICY.  We love hearing about the different ways people enhance their workouts, so we asked our followers on Instagram for their go-to fitness props. Here's a look at what people answered with:
I am lovin' the Pilates/Barre "small ball" – it's a sure fire way to fire up my abs!
Love my jump rope and a rebounder!
Yoga blanket. Who doesn't love a prop you can do mobility/strength drills AND cuddle with? 
Rebounder!


Members of our staff offered their own favorites as well – see what our trained professionals love to use and how you can employ these items to maximize your workout:
Trainer Top Picks
"Bosu Ball! I love the versatility and functionality of this prop. Balance and cardio all-in-one! I like strength training on the Bosu for further stabilizer muscle recruitment, and for the extra core burn you get from working on an unstable surface."
Chad can be found at our Downtown location teaching a total of seven weekly classes, providing private training sessions, and taking clients' fitness levels to new heights in his small group training series. Chad offers his clients the same dedication and perseverence that propelled his own health and fitness journey, and is passionate about helping people make lifelong, positive changes! 
"Wobble board! Adding balance work to every move!"
Laurie has been personal training since 1992, and loves making people feel better by showing them they are strong and have endurance to get them through their lives. She aims to make her group classes, like her balance-focused Mindful Movement class on Monday's and Friday's, nurturing and support others' self-care.  
"The agility ladder and cones. It's like PE but waaaay more fun. Agility ladders aren't just for athletes. They are a fun way to get a little cardio while working that brain-to-muscle connection. You'll improve coordination, quickness, and speed in a short period of time."
With over sixteen years working as a personal trainer, Tara believes in a habit based, holistic approach to health and wellness. She is passionate about helping her clients find the joy and satisfaction that comes along with accomplishing more than they thought they could, and loves to use fun props to maximize that enjoyment, especially in her class series. 
"Tie between small ball and Bosu! I love the small ball for core work and hamstring curls because it recruits those subtle small muscles that can be hard to access."
Erica Vetra uses yoga and fitness to help people discover their true strength, cultivate courage, and embrace happiness – especially in her Vinyasa Flow class on Friday mornings at our 360 location. 
"Bolster, blankets, blocks. They help support the body and offer assists in poses, helping people lengthen the spine, elongate the legs, and offer a range of support to the hips, backbends, and forward folds."
Kori is an ERYT200 instructor and has been practicing yoga and incorporating it in her life for over a decade. She specializes as a "Relax and Renew" trainer, and employs these rejuvenating techniques in her Sunday Restorative Yoga class at our Downtown location, or can be found teaching an alignment-focused class Fundamentals class on Mondays at 360. Kori is also certified with the "Warriors at Ease" program using yoga as a tool for military-related trauma. 
"BOSU ALL THE WAY. Because everyone needs balance in their lives."
Jeremy has showcased his passion for high energy fitness since his high school years, captaining his school's basketball and four-year state qualifying track and field teams, then going on to compete in collegiate track and field, then carrying on complete six years as a combat rescue swimmer in the Navy Special Warfare. Now, he's helping people in their own fitness journeys with six classes at 360 and personal training sessions. His main focus lies in conditioning, bodyweight and balancing exercises, and water aerobics – Jeremy makes it a point for you to enjoy your workout and makes pushing your boundaries fun! 
"Foam roller, for sure! Or the Kettlebell, or gliders…so many to choose!"
Shannon
is a Master
Personal Trainer
,
Pilates Instructor
, and
Health Coach
with a BS in Nutrition. As a believer in a variety of fitness activities, nutrition, and mindful meditation strategies, Shannon has helped clients of all types find their path to a healthy lifestyle, while having fun in the process!
Curious to try any of these trainer-approved items? Both of our locations are fully stocked with props for your use! Almost all the class types on our schedule feature the use of these fitness products as well, such as our yoga classes, pilates classes, and Strength/HIIT classes!