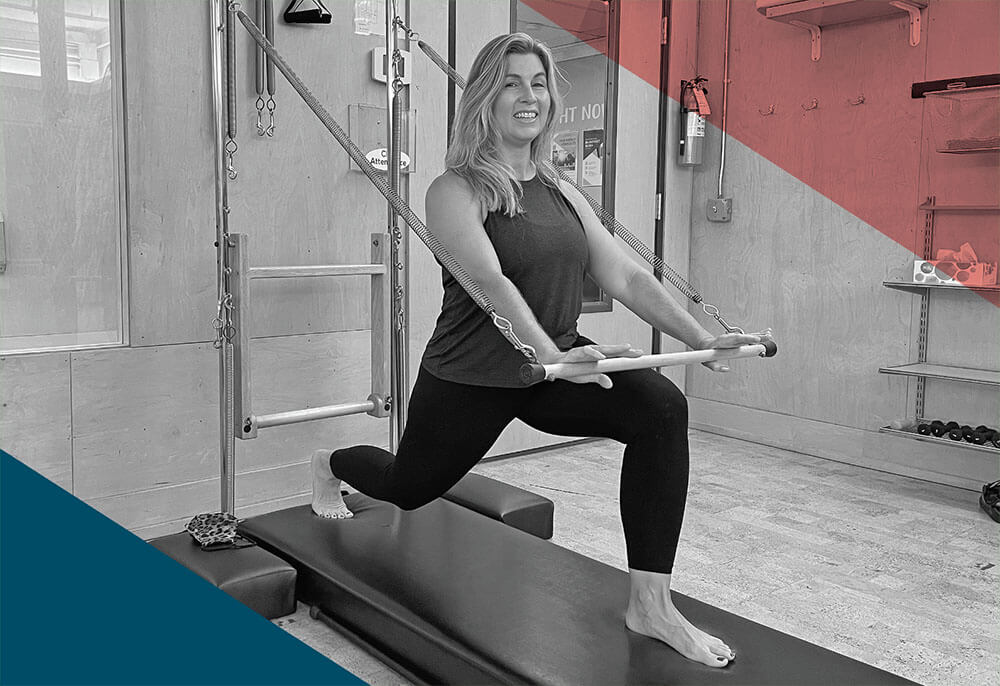 Cardio Pilates
WITH Clear Hadden-Gunther
Thursdays at 11am

WORK UP A SWEAT IN THIS COMBO CLASS
Join Clear in a low-impact workout incorporating Pilates principles, Wall Units, and multiple props. Using BOSU to bands to light weights to magic circles, work up a sweat and raise your heart rate while keeping the focus on mobility, flexibility, toning, and feeling good! No shoes will be worn, music will be played, fun will be had.
Mondays at 10am
at CHF Downtown in the Chakras Room
Capacity: Min 2, Max 6
Pricing:
Member - $41 / $120 4-pack
Nonmember - $46 / $160 4-pack
ABOUT CLEAR
Clear became passionate about practicing at Castle Hill and realizing it was more than just another workout class! Pilates training changed her relationship with her body in all daily activities. Clear believes practicing Pilates can deepen and complement everyone's fitness goals.