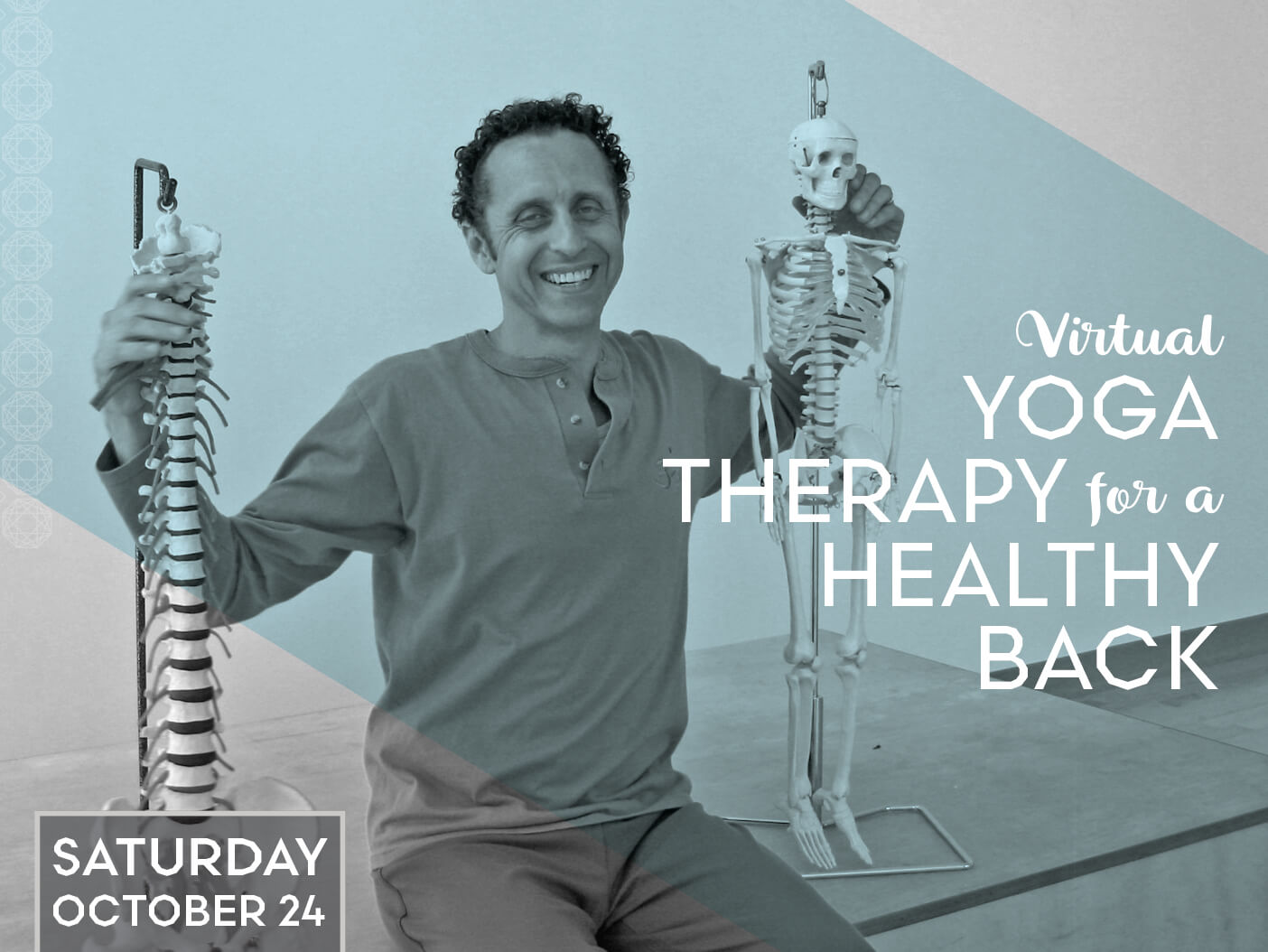 WITH Mark Uridel
Saturday at 10:30am
Discover simple yoga movements to develop a stronger, healthier back!


Join Dr. Mark Uridel, a Licensed Physical Therapist and Certified Yoga Therapist, to explore yoga therapy tools and techniques that:
- reduce low back pain
- strengthen critical postural muscles
- restore mobility and flexibility

Back pain is the 2nd leading reason for visits to the physician and strikes most of us at some point. Yoga is a simple, accessible, proven tool for reducing or eliminating back pain. Mark's approach will support your current exercise routine, everyday movement patterns and basic ergonomics.

Mark combines his knowledge of anatomy, physiology, and Yoga Therapy to provide a healing experience for his patients and clients. In this experiential workshop, you will explore posture analysis, spinal alignment, conscious breathing, core strengthening exercises, as well as mindfulness and stress reduction techniques.

Recommended props include:
- strap or belt
- yoga block
- bolster or 2 blankets/towels
- sticky mat
Props available for purchase at the CHF Prop Resale Shop.

This workshop requires no prior experience. All will benefit.

Minimum of 5 participants. Register in advance.

Saturday, October 24
10:30am-12:30pm
on Zoom

PRICING
$40 members
$50 nonmembers
10% VIP discount

About Mark
Dr. Mark Uridel, DPT, C-IAYT, ERYT500 has appeared in Yoga Journal magazine, and presented at the Body-Mind-Spirit Educational Conference, the Southwest Yoga Conference, and the Texas Yoga Retreat. He has two Yoga DVDs entitled Yoga for a Healthy Back and Yoga for a Healthy Neck. His mission is to provide high-quality educational courses that unite the Ancient Art of Yoga with Medical Health Science. He empowers students with practical ways to heal themselves.