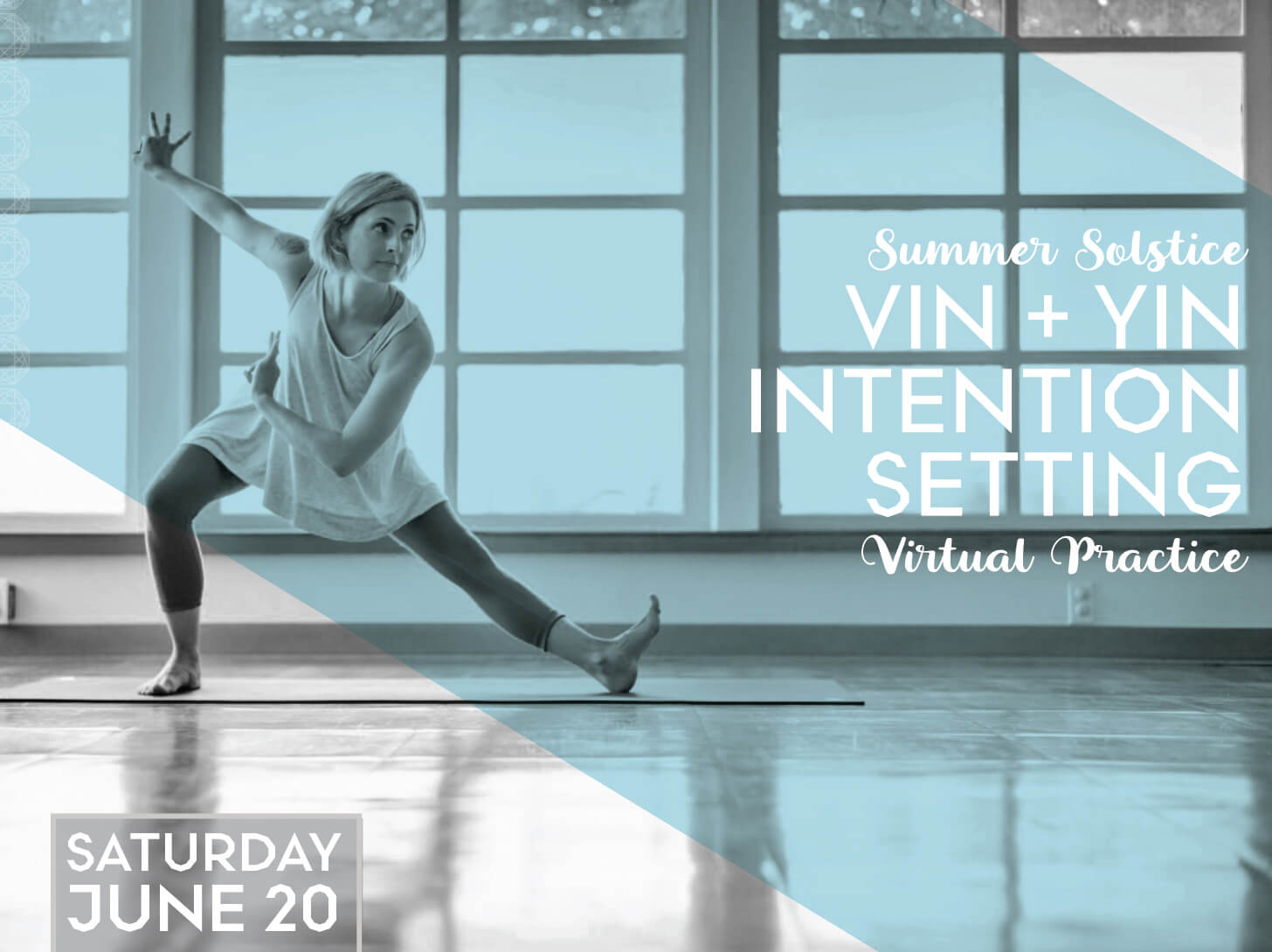 WITH Collette Hill
Saturday at 5pm
The Summer Solstice marks the longest day of the year in the Northern hemisphere.
It is a time to celebrate with gratitude the sun and its life-giving energy - light and warmth. We will begin our Solstice practice with a simple guided meditation followed by an invigorating, all-levels Vinyasa flow, harnessing the heat and power of solar energies as we move dynamically and creatively. Just as too much summer heat can burn us out, we will be sure to balance our practice with a cooling yin sequence to soothe the nervous system and recalibrate before closing our time together with reflection and intention setting for the remainder of the year.
Saturday, June 20
5-6:30pm
on Zoom

$20 members
$25 non-members
10% VIP discount

min: 5
Please sign up in advance. Registration CLOSES on Thursday, June 18.

About Collette
Collette is a 500hr E-RYT who has been teaching yoga and mindfulness for the last 10 years. She is well-versed in a variety of styles including Vinyasa, Yin, Restorative, YogaTone and has led 200hr Yoga Teacher Trainings all over the US. Collette also holds a Masters of Arts in Curriculum which informs how she creates her classes: sequences are intelligently built to be safe for all bodies yet challenging enough to leave with new insight and a deeper connection with your body, mind, and spirit.