A SAFER GYM EXPERIENCE
Since 2002, Castle Hill Fitness has been dedicated to keeping you healthy, fit, and strong. The landscape of indoor fitness is different now, and we have fully invested in providing a safer, exceptional gym experience. We're here to make sure nothing stands in the way of you getting the best workout that you can. Get an inside look at what your gym visit will look like in our updated facilities! 
Booking Your Visit
To effectively regulate our crowds and capacity limit, all guests must have an appointment to enter the gym. Schedule your next gym visit and make a reservation for a Workout Pod or a Training or Spa appointment with one of our providers! Make any of your reservations online or by calling us at (512) 478-4567.
WORKOUT PODS
A personal Workout Pod has everything you need for a complete workout. These partitioned spaces will keep you at a distance from others so that you can focus on what is important – your workout. Each personal workout pod contains a variety of equipment, sanitizing supplies, HEPA air filters, and physical barrier walls, and are available for 30 minutes at a time. With a Workout Pod, you have a guarantee that your space is all your own – no sharing equipment with anyone else!
For a more relaxing gym visit, book a Recovery Pod at our 360 location. 
Use the interactive Pod Map to help you find your perfect Pod based on your desired workout and times.
Browse the Pod Maps at each of our locations to make reservations for your Pods.
TRAINING APPOINTMENTS
Individual and small group training is a core element in our community. Our trainers are seasoned experts in their trade, whether it be strength and conditioning, rehabilitation, Pilates, or Yoga. Maintaining a well-rounded fitness routine has never been more important, and our trainers are here to ensure success in your goals, whatever they may be. 
SPA APPOINTMENTS
Our Spas are open, and our experienced, licensed service providers are ready to take care of you in our facilities that go beyond state safety and cleaning guidelines. Focus on recovery, relaxation, and the overall reduction of stress is a vital part of your healthy living routine. We are your one stop shop for optimal health!
Health and Safety Measures
We're committed to promoting physical and mental health wellness through exercise and self-care, and we are committed to reducing the spread of COVID-19. We've implemented health and safety measures that go beyond state and local guidelines. From temperature checks, sanitation guidelines, and to a streamlined gym visit journey, we've made it so YOU can come and focus on what matters most – your workout.
Memberships
The journey to healthy living includes many more paths now. We have reworked and expanded our membership offerings to meet you where you are right now. Whether you prefer to stick to virtual workouts or can't get enough of our Workout Pods, we have something for everyone with our no-commitment monthly memberships. Choose from Unlimited Virtual, Unlimited Pods, or All-Access levels right now with a no enrollment fee special, and contactless sign-up online. 
CHECK US OUT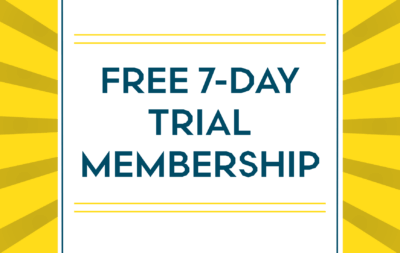 We've got a lot going on. Explore all the fitness possibilities that we have to offer with a free 7-day trial! You'll receive unlimited access to our Workout Pods, our online and in-person class schedule – and that's at BOTH of our locations. You can also schedule a tour to get a up-close look at our facilities before signing up. We're ready to tour you however YOU feel comfortable – schedule an in-person OR virtual tour with us!