Step out of your hectic day and into a spa experience dedicated to total rejuvenation. At the Castle Hill Fitness 360 spa, you will find a group of professionals with extensive education in their fields. Our focus is healing and recovery - so that you can stay active and injury-free for years to come! You do not need to be a member of Castle Hill to book spa services, but members receive discounts on spa services and packages.Spa guests are invited to enjoy the hot tub, sauna and steam room prior to or after treatment. Please bring a swimsuit to enjoy these amenities. 
Our 360 and Westlake spa features three treatment rooms, on-site childcare, online booking for most services, coffee bar, and a luxurious locker room with fluffy robes for your use.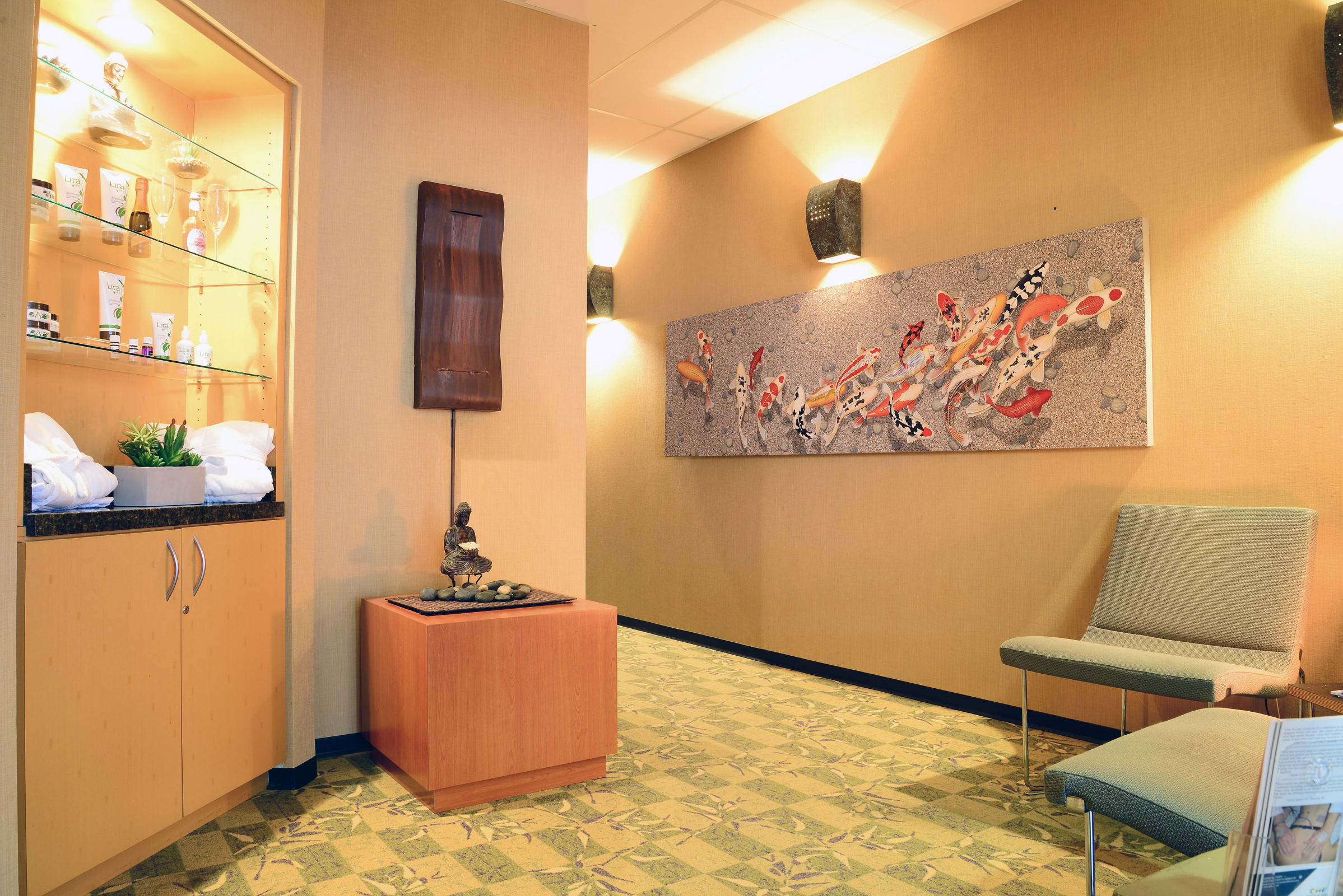 The Spa at Castle Hill Fitness 360 has three treatment rooms, one outfitted with Ashiatsu Massage ceiling bars and one tailored for Acupuncture and Herbal Consultations. Relax in our spacious waiting room in a fluffy white robe or step into the steam room.
All spa guests are invited to enjoy the co-ed hot tub, sauna, and steam room before or after treatment. Bring a swimsuit to enjoy these amenities.
After your service, you are welcome to the complimentary espresso coffee and tea bar in our lobby.
| | | |
| --- | --- | --- |
| | Member | Walk-in |
| 90-minute initial session* | $130 | $130 |
| 60-minute session | $85 | $90 |
| 5-session package | $400 | $425 |
*required for all first-time clients
| | | |
| --- | --- | --- |
| | Member | Walk-in |
| 30-minutes | $60 | $65 |
| 5-session package | $400 | $425 |
| | | |
| --- | --- | --- |
| | Member | Walk-in |
| 30 minutes | $60 | $65 |
|    5-session package | $275 | $300 |
| 45 minutes | $75 | $85 |
|    5-session package | $350 | $400 |
| 60 minutes | $90 | $100 |
|    5-session package | $425 | $475 |
| 75 minutes | $110 | $120 |
|    5-session package | $525 | $575 |
| 90 minutes | $130 | $140 |
|    5-session package | $625 | $675 |
| 120 minutes | $190 | $195 |
|    5-session package | $925 | $950 |
| | | |
| --- | --- | --- |
| | Member | Walk-in |
| 60-minutes | $125 | $135 |
|    5-session package | $500 | $600 |