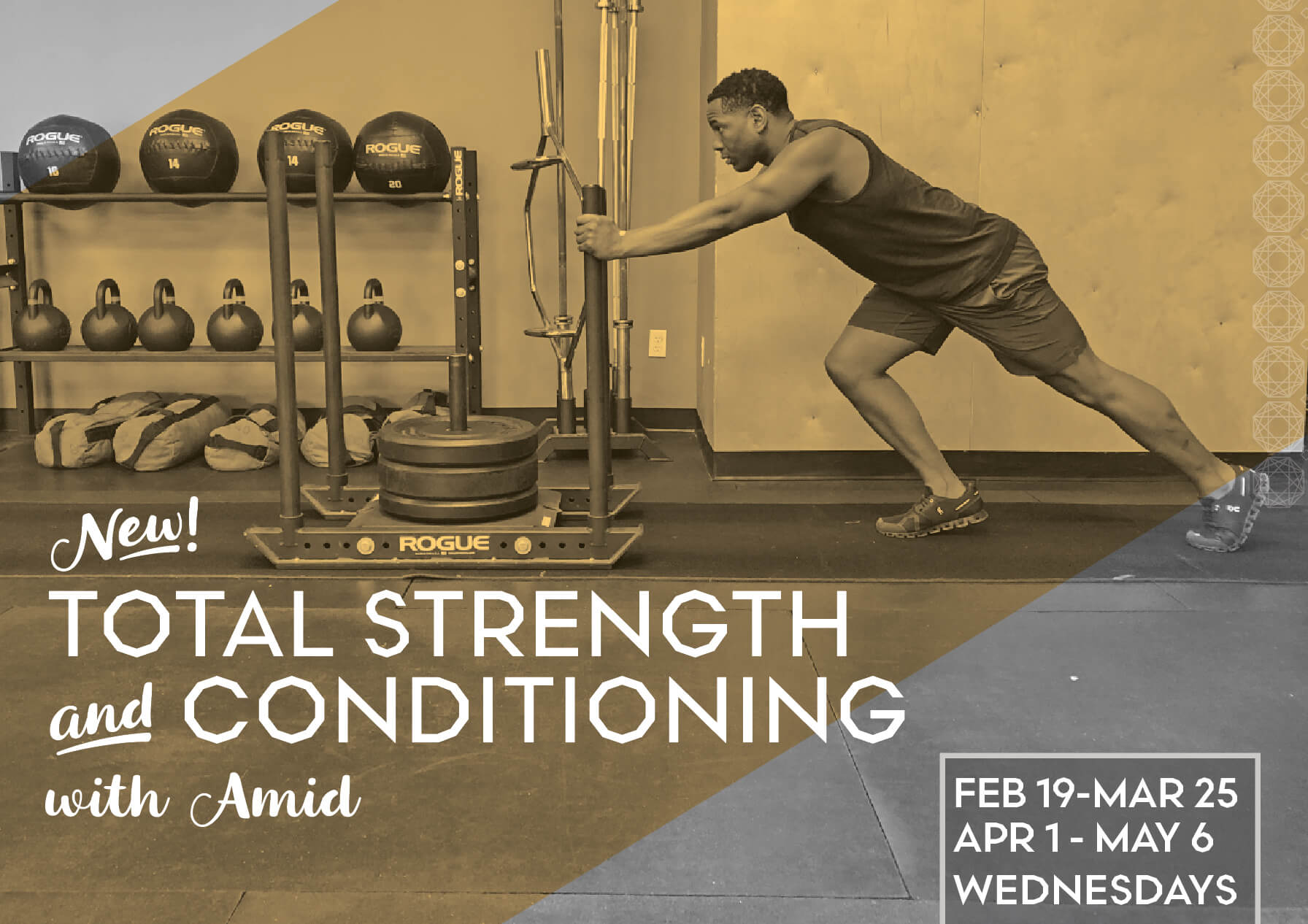 WITH Amid Archibald
Wednesdays at 6pm
CHALLENGE YOUR FITNESS LEVEL AND ACHIEVE NEW HEIGHTS!
This 6-week program is specifically designed to push you outside your comfort zone. It's all about getting out of the regular routine and providing the body with a much-needed change-up! We will incorporate kettlebells, med balls, box jumps, TRX suspension, sandbags, sled work, agility movements, Olympic lifting PLUS the addition of martial arts conditioning that only Amid can bring to the mix. This is an intermediate to advanced level series. Please be injury free for the past 6-months.

Actions speak louder than words. Sign up and let's work!
Questions?? Email amid@castlehillfitness.com 


February 19-March 25
April 1-May 6
Wednesdays
6:00-6:55pm
in the Arena
limited to just 8

$175 members
$210 non-members
VIP MEMBERS: EXTRA 10% OFF

Drop in option:
$29 per session - members
$35 per session - nonmembers

About Amid
As a lifestyle trainer, Amid has a passion for delivering focused results to his clients. After struggling with body image issues and injuries for years, Amid understands the obstacles present in the path to better health. Known for keeping it fresh, you can expect Amid's workouts to be high energy and full of surprises!