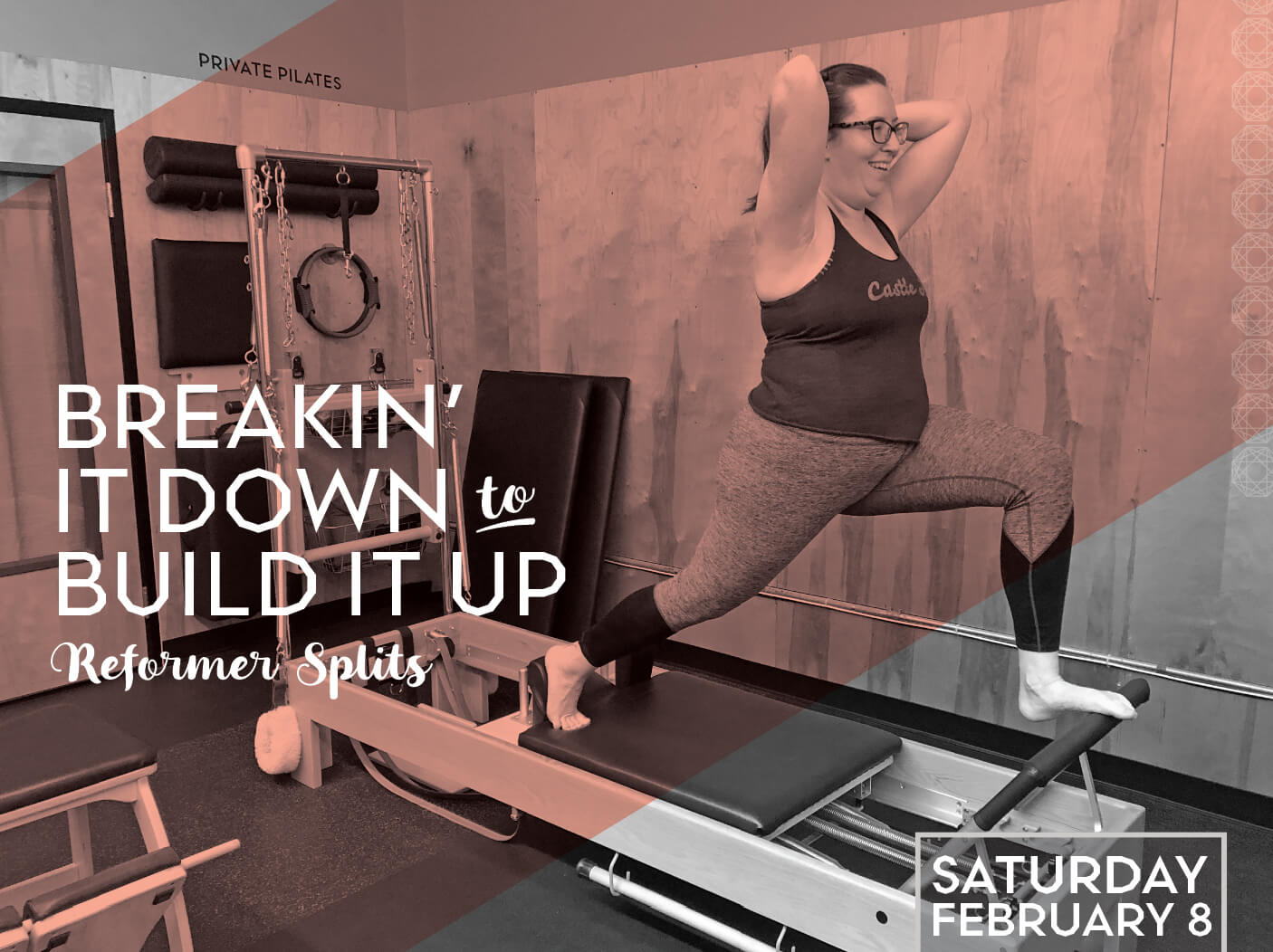 WITH Sara Garonzik
Saturdays at 2pm
SARA WILL TAKE YOUR PILATES PRACTICE TO THE NEXT LEVEL
Find out how to master and take your practice to the next level by diving in deep to individual Pilates movements. Using self-massage, flow, and movement exploration these workshops will give you insight into your body and your own personal practice. 
February 8 
Mountain Climbers/Splits on the Reformer
Saturdays
2-3:30pm
in the Pilates Studio


Pricing for each workshop: 
$30 members
$40 non-members
10% VIP Discount
min 4, max 12
Each workshop is designed for any level of practitioner. 
About Sara
Sara is a certified Pilates instructor and is passionate about sharing her knowledge in all disciplines of fitness. In her classes, you can expect to gain a deeper knowledge of your body as she walks the line between challenge and form with humor sprinkled in. The only pre-requisite is an open mind and readiness to move better in your daily life!