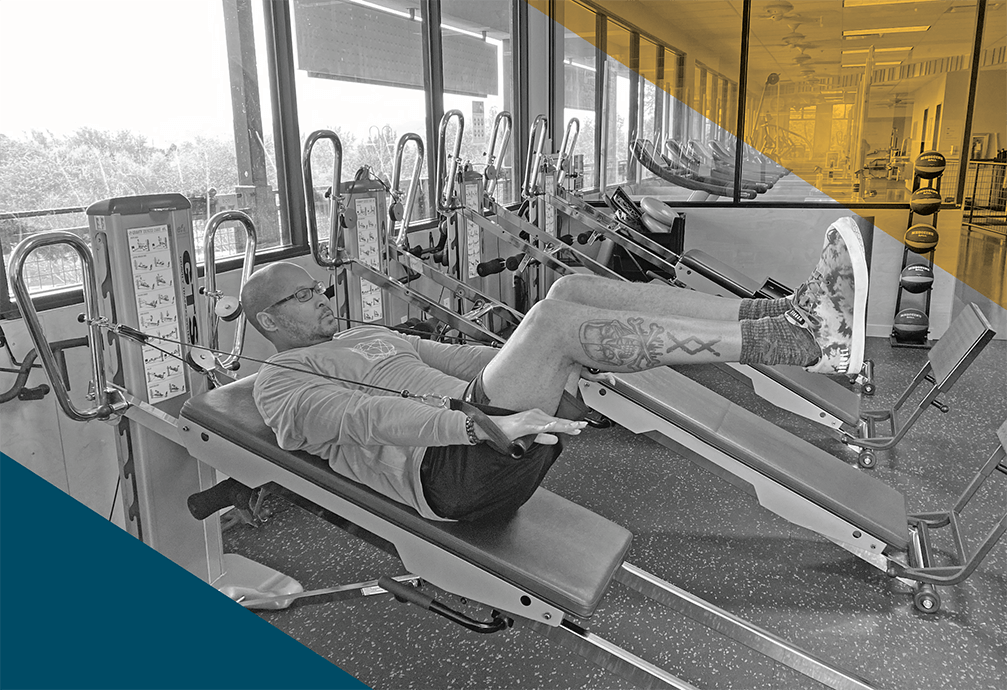 Total Gym: Small Group
WITH Danny Brooks
Wednesdays at 10am
WITH THE TOTAL GYM, IT'S YOU VS. GRAVITY
The Total Gym is a low-impact cable resistance machine that uses a portion of your bodyweight and a glideboard to produce a variety of exercises. Easy on joints and great for those working around injuries, this small group training session is perfect for anyone!
Wednesdays 10am-10:45am
Starting February 3, 2022
Location: 360 Small Group Area
Capacity: 4


MEET DANNY
A former corporate recruiter, Danny fell in love with fitness after rehabbing an injury in 2009. Danny enjoys working with all populations, especially people who are new to strength training or getting back into the swing of things.