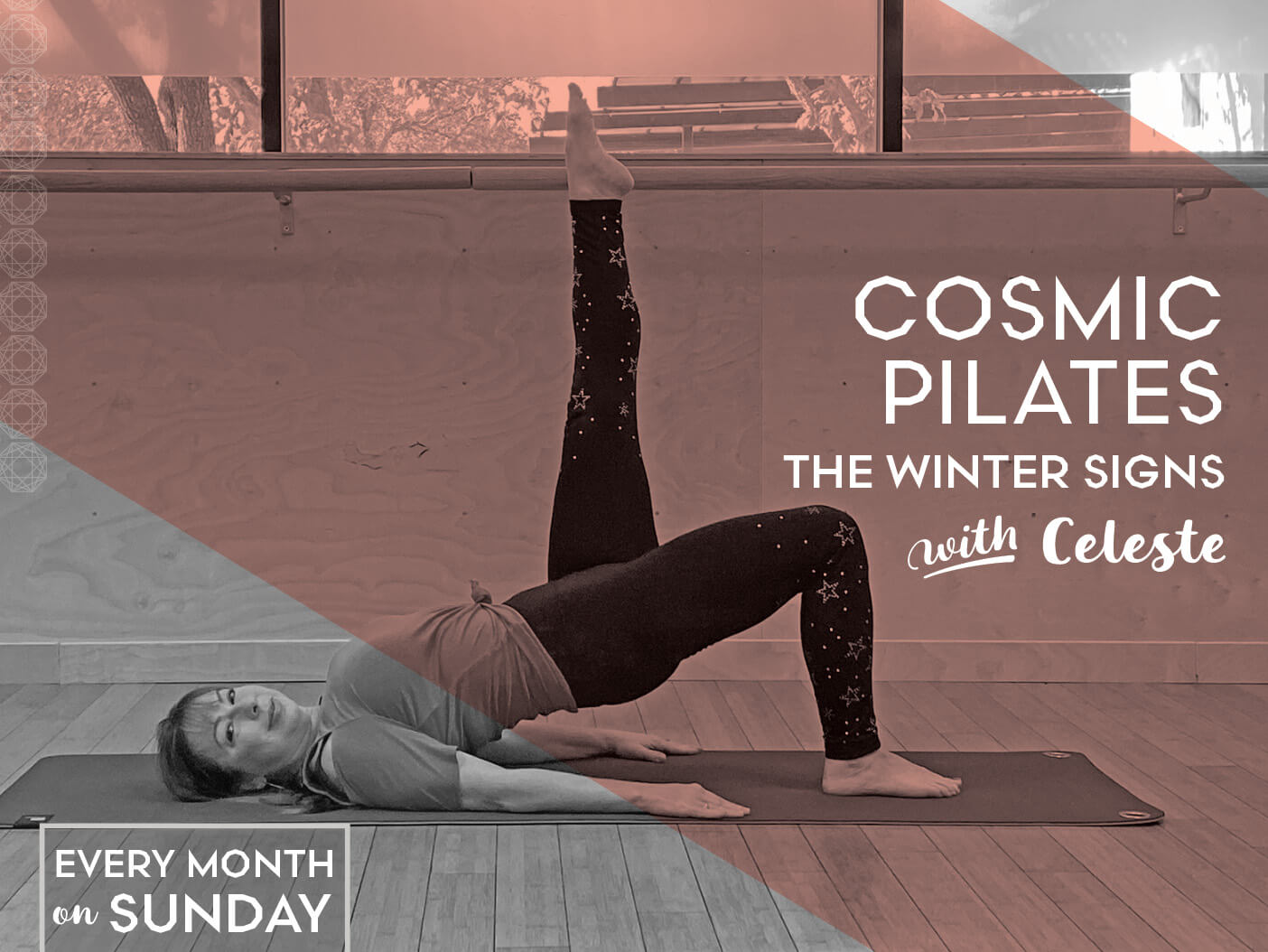 WITH Celeste Knickerbocker
Sundays at 12pm
DURING THE DARKEST SEASON OF THE YEAR, THE LIGHT COMES FROM WITHIN
Join us for a monthly workshop connecting the movement of Pilates with the movement of the sun, moon, and stars of Astrology. The winter signs of Capricorn, Aquarius, and Pisces. Having been given the gift of staying inside, going inward, reflecting on our lives and the paths we are on...we can look toward moving forward into the brighter and warmer seasons ahead. 
The winter signs are associated with the regions of the body nearest to the earth: our base. By strengthening our knees (Capricorn), ankles (Aquarius), and feet (Pisces) we will provide a solid foundation for walking with strength and purpose through the year ahead.
Aquarius: January 24
Pisces: February 21
Sundays
Noon-1:15pm
In-person workshop
In the Big Room
Minimum 3, Max 6
Each workshop:
$25 members
$35 non-members
VIP members save extra 10%
Enjoy a preview of the Cosmic Pilates workshops with Celeste's short Capricorn workout video!
Meet Celeste 
With an Aquarius moon sign, the betterment of individuals and humanity comes to Celeste naturally. Growing up in a culture where astrology was considered the "norm," it resonated with her from an early age. In this unique monthly program, Celeste weaves together her experience as a Pilates teacher with her passion for Astrology.