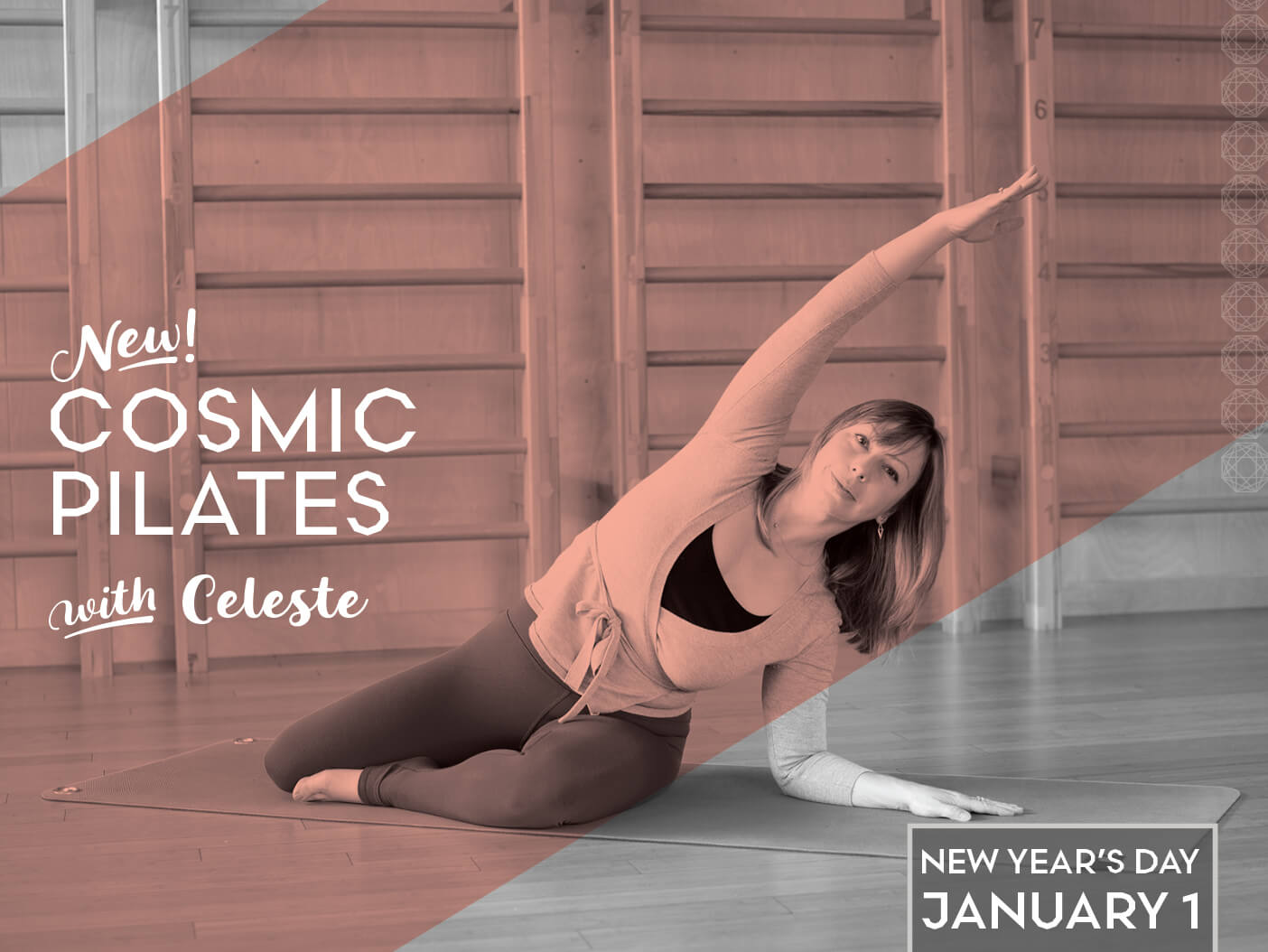 WITH Celeste Knickerbocker
January 1 at 12pm
Move with the stars...and connect with your SELF in a cosmic way.
Join us for a special New Year's workshop merging the movement of Pilates with the movement of the sun, moon and stars. Using astrology as our guide, we'll strengthen our connection with our body and its relation to the universe so that as we enter the new year we flow with the energy more holistically.
Each zodiac sign is associated with certain regions and systems of the body. We'll decompress and access these areas according to what's happening in the cosmos as we enter 2021. This light-hearted event is the first of a year-long monthly workshop series in which each sign will enjoy a unique workout based on personality combined with awareness of the body part(s) associated with their sign. 
Friday, January 1, 2021
Noon-1pm
Big Room
minimum 3, max 6
$25 members
$35 non-members
VIP members save extra 10%
Meet Celeste: 
With an Aquarius moon sign, the betterment of individuals and humanity comes to Celeste naturally. Growing up in a culture where astrology was considered the "norm," it resonated with her from an early age. In this unique monthly program, Celeste weaves together her experience as a Pilates teacher with her passion for Astrology.