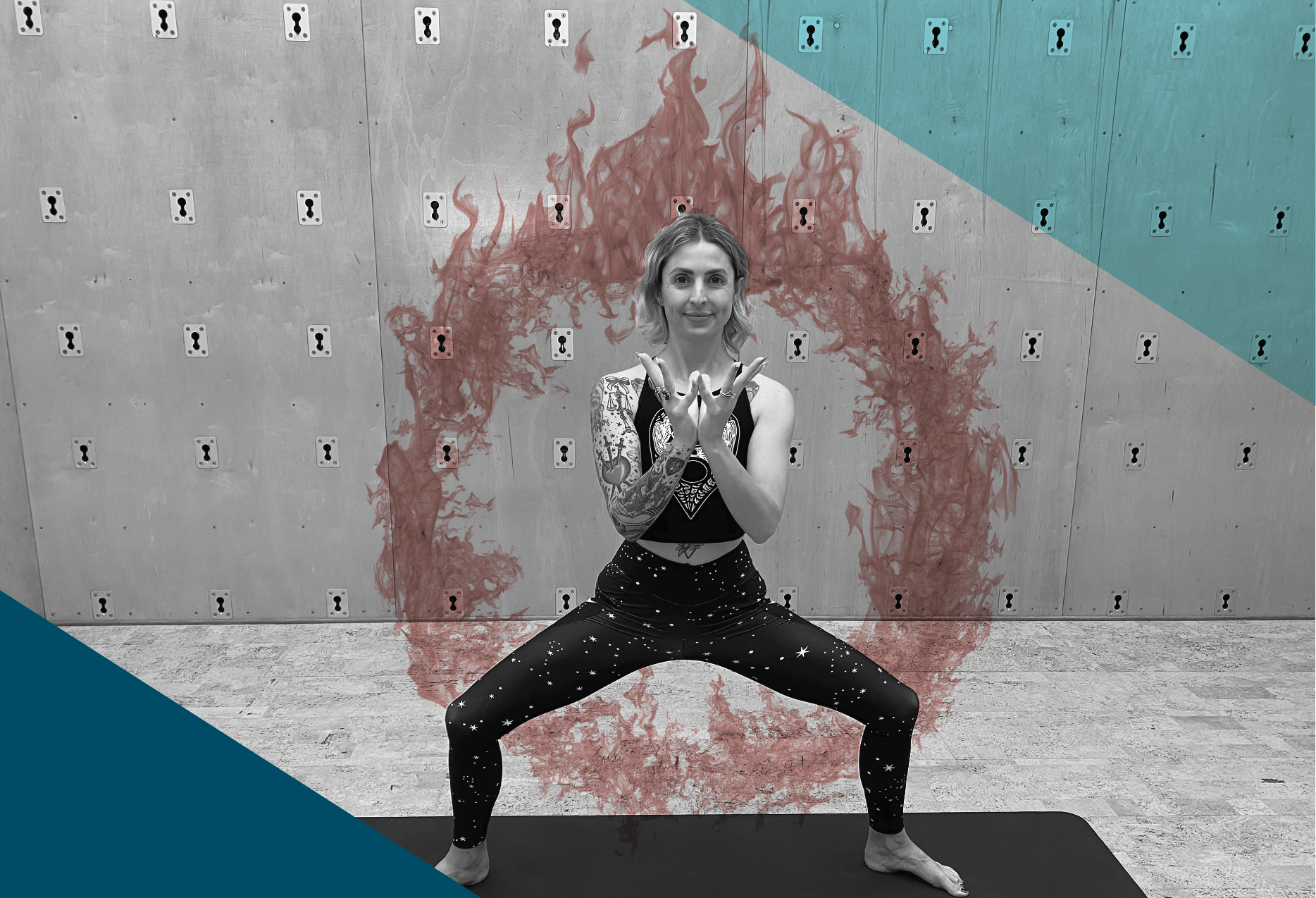 Summer Solstice Fire Chakra Power Vinyasa: A Free Event!
WITH Collette Ouseley-Moynan
Friday at 5:30pm
Jun 23, 2023
LIGHT YOUR PRACTICE UP WITH A FIERY VINYASA FLOW
Join Collette for a FREE one-hour Summer Solstice class honoring your own inner fire (your third chakra)! This practice will harness the day's powerful solar energy with a fun yet challenging sequence with arm balance explorations and an upbeat playlist to energize and ignite you! Balance the heat with a mindful cool down with a more lunar (Yin) focus. 
Afterward, stay and cool down even more during our refreshing Solstice Social, with complimentary beverages! 
Friday, June 23
5:30 - 6:45pm

Class: 5:30pm - 6:30pm
Social Solstice: 6:30pm-6:45pm
FREE to all, and all levels welcome! 
Meet Collette
Collette is a 500hr E-RYT yoga teacher and mindfulness guide who has been teaching in Austin for over 10 years. She strives to practice with an open mind, a happy heart, and compassion for herself and others. Through teaching, she hopes to inspire a sense of community and encourage her students to push past self-imposed physical and mental limits. In Collette's class, you'll experience a light-hearted, dynamic, mindful and fun flow-based practice. Bring your sense of adventure and a smile!