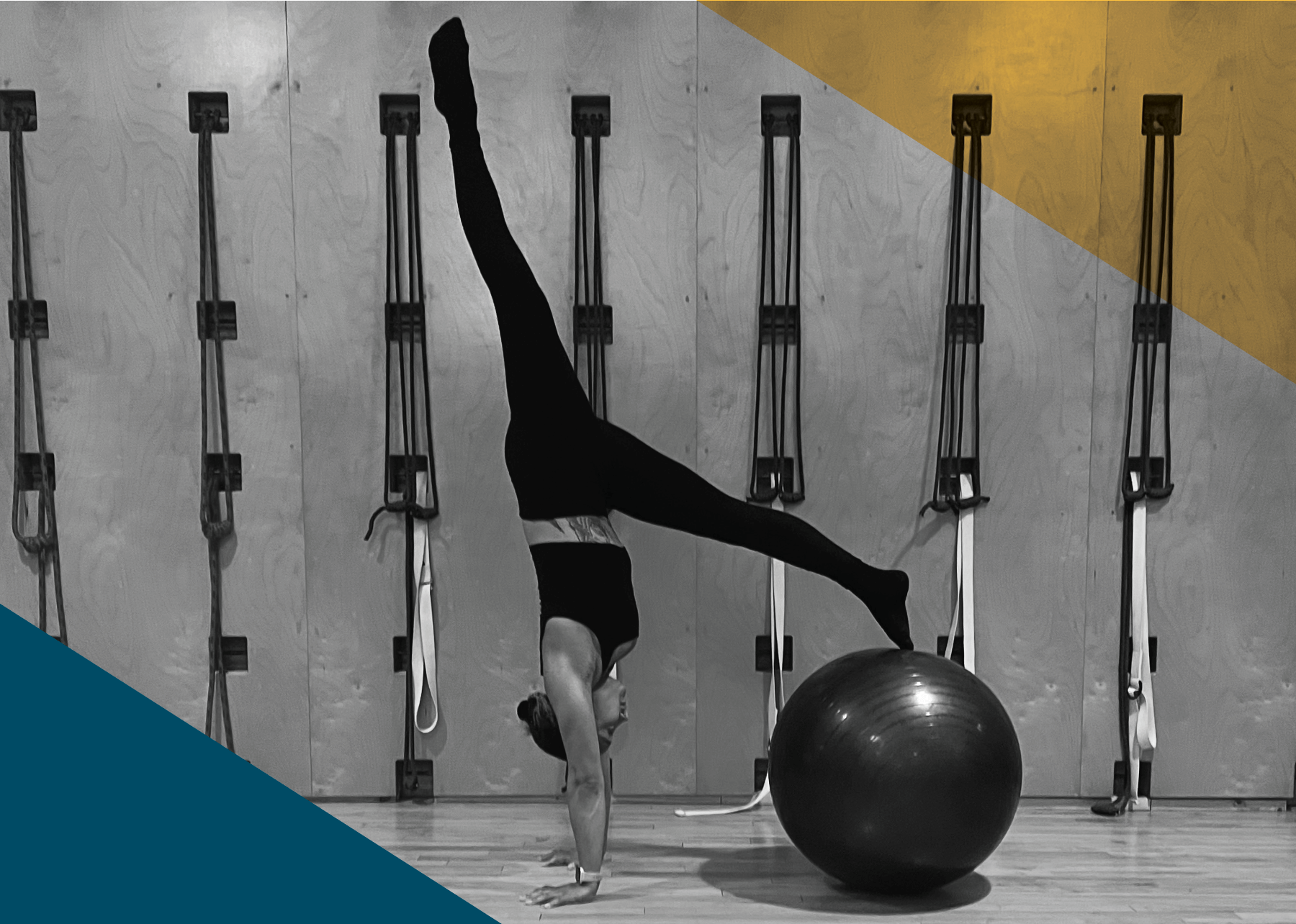 Beginners Handstand Series
WITH Meadow Zittel
Saturdays at 10:30am

ENJOY A NEW FITNESS PERSPECTIVE!
This entry-level series covers the fundamentals of a handstand, with focus on proper form and building confidence in going upside-down! 
Together, we will break down the handstand into manageable pieces for a beginner. Exercises and progressions will be provided, all of which will be practiced during the series with the intention that individuals understand the concepts sufficiently to be able to practice on their own following the series.
Open to all looking to begin their inversion journey! No prior experience needed
June 24-July 15
Saturdays
10:30am-11:45am
Lotus Room
Pricing:
Members $150
Non-member $165
VIP 10% discount
Props that you will utilize: blocks, mats, possible bands, wall space, workout balls.
Meet Meadow
Meadow is a jack-of-all-trades, with a wide array of specialties and certifications - including Barre, Pilates, Corrective Exercise (CES), and Circus Arts (aerial/clowning/contortion). She is passionate about movement, how the body works, and bringing creativity into the fitness space. It is her desire to move towards an unrestricted lifestyle in which you can move in ways you never thought possible!