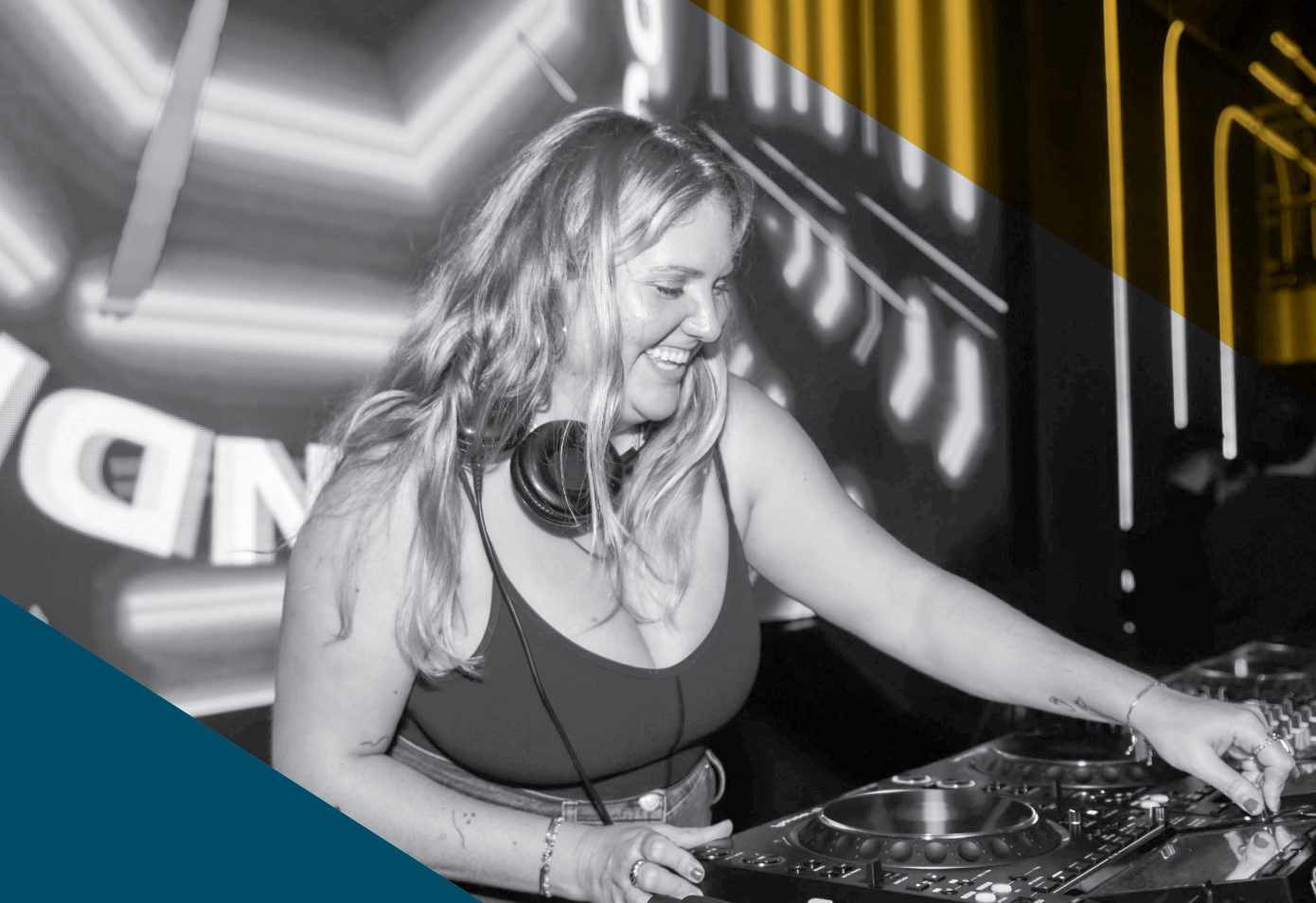 FIT FEST: A Free Musical Event
WITH Various Instructors
Thursday at 2pm

ENJOY AN AFTERNOON OF MOVEMENT AND LIVE MUSIC
Join us for FIT FEST, a CHF musical event featuring an afternoon of free movement and live music! Special guest DJ Cassandra will accompany a variety of classes with a specially-curated, live set. We'll have something for every musical and workout mood - from a mindful yoga flow, a nostalgic dance party, to an all-out hype fest.
Come for one class, or stay for our entire fitness festival! Cool off after each class with complimentary refreshments.
Class is free for all, members and non-members, but space is limited - RSVP in advance!
Thursday, March 16
2-5pm
in the Multisport room
Mindful Movement with Collette
2-2:50pm
Get out of your head and into your body. Collette will guide you through a flowy Vinyasa practice, cooling down with a guided meditation.

Throwback 90's Music Video with Sadé
3-3:50pm
Come bask in nostalgia with some authentic dance moves of the 90's and all things "throwback"! Sadé guides you through a body inclusive warm up, trivia, and some music video-themed fun! 

Sculpt with Amid
4-4:45pm
A workout focused on weight training, abdominals, and those hard-to-reach areas. Expect weights, with some moderate cardio thrown in!