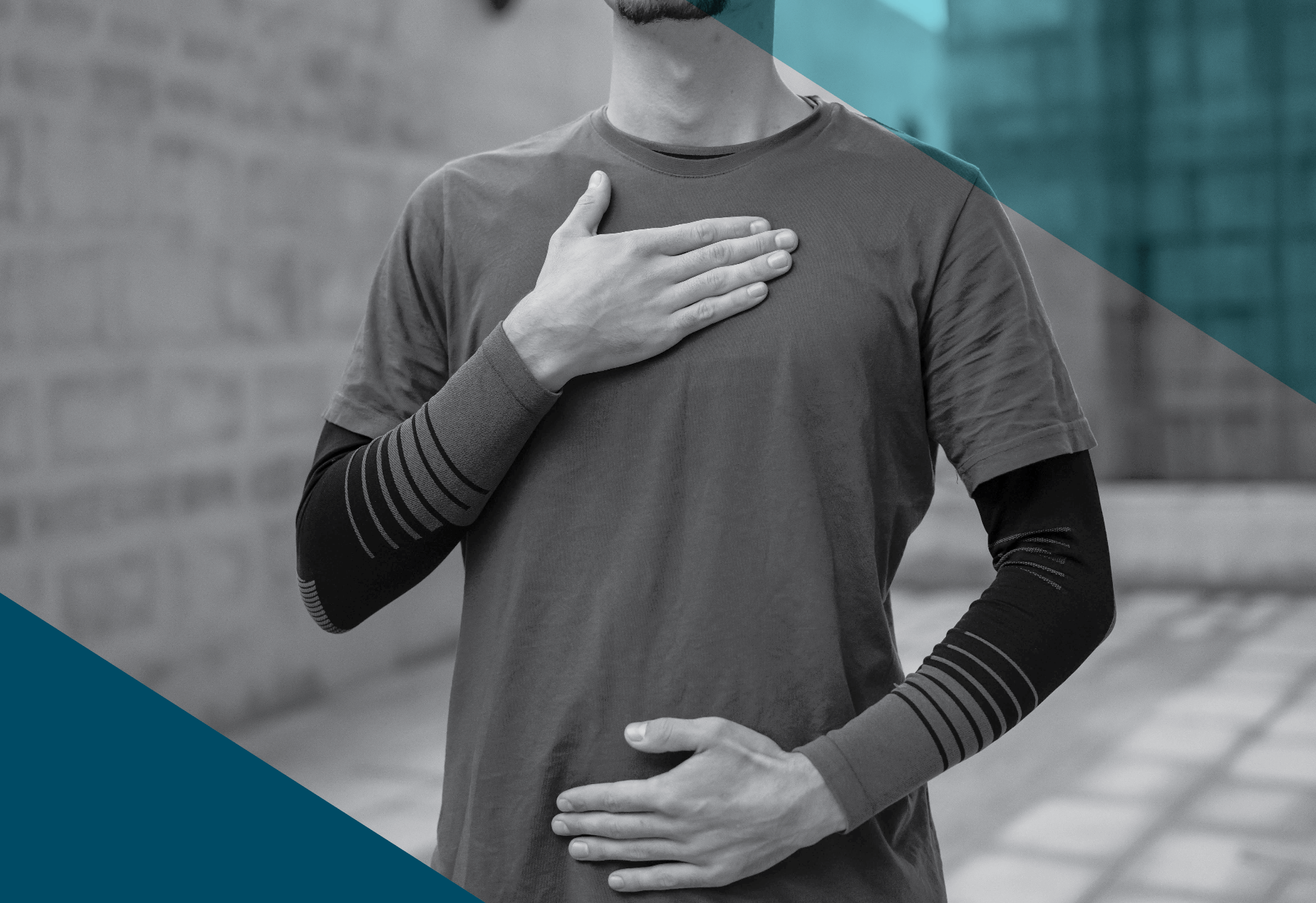 A Matter of Life and Breath: Virtual Feldenkrais® Series
WITH Larry Goldfarb
Tuesdays at 1pm

UNDERSTAND AND EXPAND YOUR BREATH WITH FELDENKRAIS
®
Join preeminent international presenter and trainer in the Feldenkrais Method®, Larry Goldfarb, for an online series to learn a somatic approach to self-knowledge and self-improvement. 
The way you breathe — the rhythm of your respiration, its anatomical and emotional dimensions, the biomechanical means and neurophysical mechanisms, the resulting nuance, effectiveness, and potency, all of this together — has been influenced and impacted by training and trauma.
These reactions turn into physical habits, which become automatic, persistent, and invisible to you — because they happen below the threshold of everyday awareness. Whether you notice these relentlessly recurring patterns or not, the effects are real, they're detrimental, and they keep building up over time. The resulting limitations reduce your respiratory repertoire and resilience, inhibit motion and emotion, and restrict physical and mental flexibility.
The virtual 'It's a Matter of Life and Breath' series introduces you to a somatic approach to self-knowledge and self-improvement. This program takes a gradual approach to exploring, understanding, and expanding the ways you can breathe. In each lesson, you explore a different, often unusual way to breathe.
By exploring various modes of breathing, you
Develop greater flexibility
Regain the ability to adapt how you breathe to what you're doing
Discover how the motion of your trunk — your upper chest, lower chest, and your belly and lower back — drives the action.
Uncover the places where you hinder your breath.
Find out how to unlock your potential for robust and responsive respiration.
The lessons do not require any prior Feldenkrais experience.
JOIN LARRY TO UNLOCK YOUR BREATHING POTENTIAL IN 5 WEEKS
Larry is kicking off his virtual series with a free class! Register for this complimentary offering for a full introduction to this revolutionary practice. 
JANUARY 24 - FREE INTRO CLASS 
JANUARY 31 - FEBRUARY 21
4-week online series 
1:00-2:30 PM Central Standard Time
PRICING FOR 4-WEEK SERIES
$100 member
$120 non-member
10% VIP discount
Participants will receive access to edited audio recordings of the sessions. 
ABOUT LARRY GOLDFARB
Lawrence Wm. Goldfarb, Ph.D. is a movement scientist, certified Feldenkrais trainer, pioneering practitioner, and multimedia author known for articulating the thinking behind the method. Dr. Goldfarb teaches in professional training programs and public workshops, seminars, and post-graduate courses the world over. He is also the founder of Mind in Motion (MIM) and Mind in Motion Online (MIMO). 
Larry is committed to developing explicit frameworks for understanding the Feldenkrais Method and making it relevant in everyday life. He maintains the private practice he started over 40 years ago in Santa Cruz, CA.
The following are service marks, trademarks of the Feldenkrais Guild® of North America in the US: Feldenkrais® and Feldenkrais Method®.