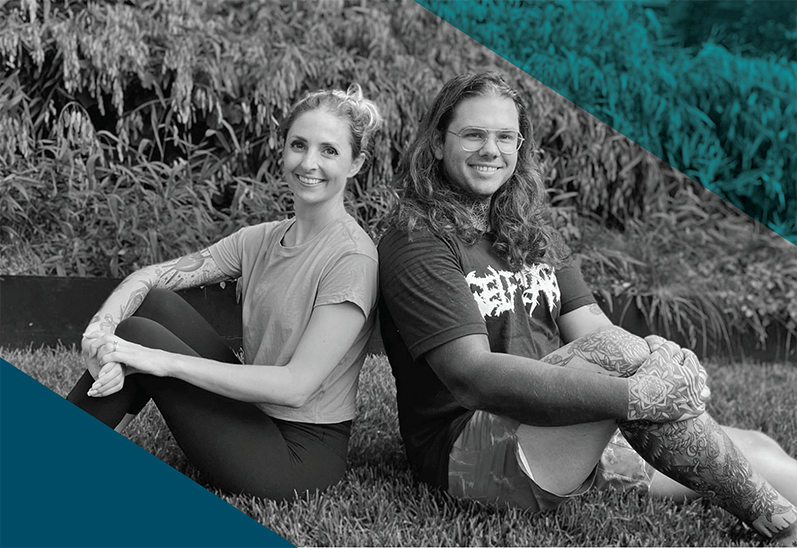 Function and Form: A Yoga and Myofascial Self-Massage Workshop
WITH Collette Ouseley-Moynan & Alexander
Saturday at 10:30am

TECHNIQUES FOR YOUR SELF-CARE TOOLBOX
Join Collette and Alexander for a self-care workshop focusing on trigger point release techniques, functional movement, and Yin postures to keep your body in optimum shape! Whether you're an athlete, recovering from an injury, or just want to know more about taking care of your body, this workshop is for you.
Saturday, March 5
10:30am -11:45am
at CHF Downtown 
PRICING
$25 members
$35 nonmembers
10% VIP discount
Max Capacity: 18

About Alexander
Alexander
is a bodywork practitioner that helps people get out of pain and stay on track. He practices his own modality called Structural Therapy which creates space and takes the pressure off naturally forming patterns of compensation in the body. The other half of the practice is Self Care - Alex shows you everything you can do on your own so you can maintain to sustain.
About Collette
Collette
is a 500hr E-RYT who has been teaching yoga and mindfulness for the last 10 years. She is well-versed in a variety of styles including Vinyasa, Yin, Restorative, YogaTone and has led 200hr Yoga Teacher Trainings all over the US. Collette also holds a Masters of Arts in Curriculum which informs how she creates her classes: sequences are intelligently built to be safe for all bodies yet challenging enough to leave with new insight and a deeper connection with your body, mind, and spirit.