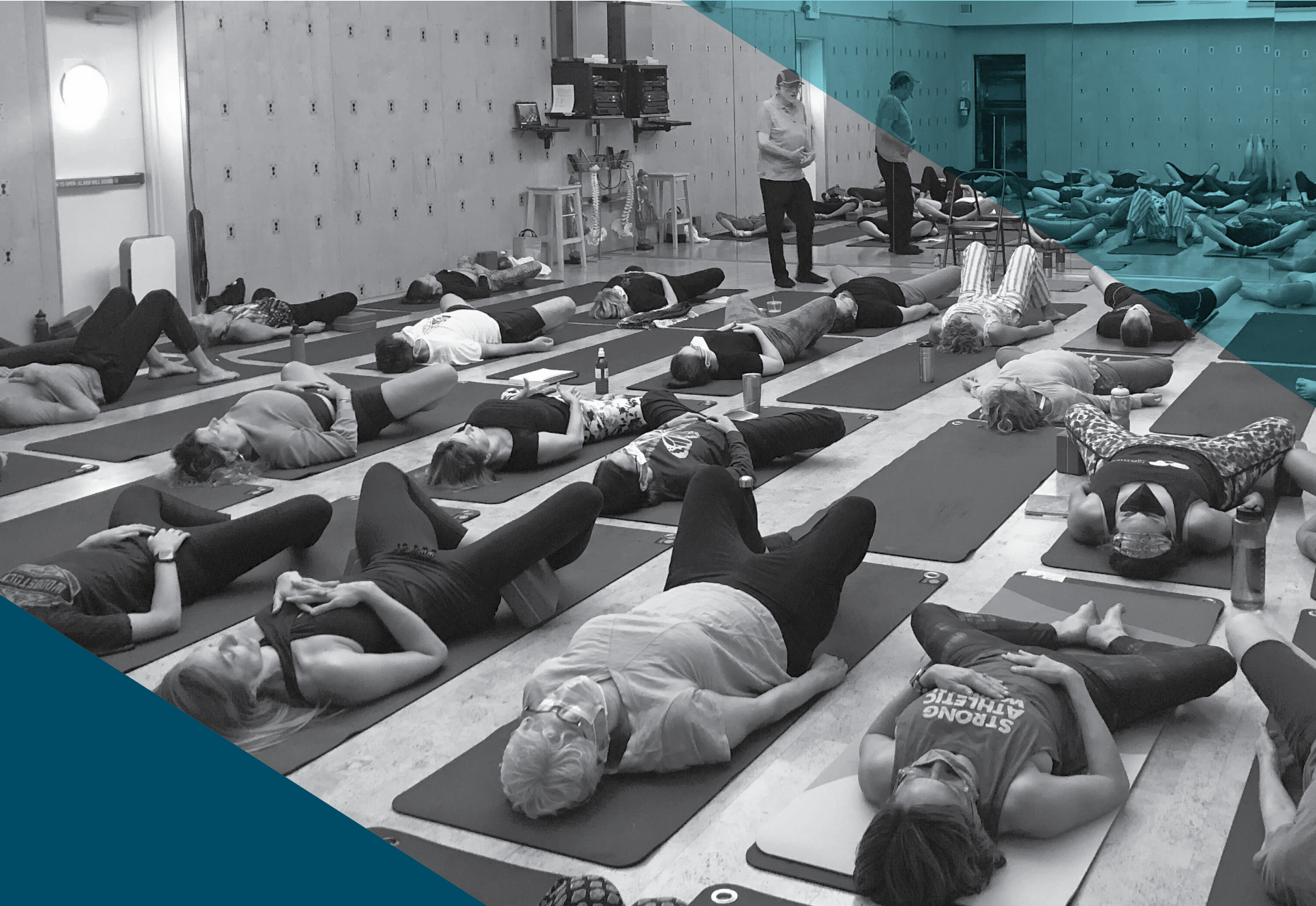 Feldenkrais®: Weekend Workshop
WITH Larry Goldfarb
12:30-5pm

A WEEKEND OF FELDENKRAIS® WITH LARRY GOLDFARB
Castle Hill Fitness is honored to present a weekend of workshops with one of the preeminent international presenters and trainers in the Feldenkrais® Method, Larry Goldfarb. Feldenkrais® uses gentle movement sequences to engage the brain in a constructive process of sensory-motor learning, with a wide variety of immediate benefits. 
SATURDAY, OCTOBER 29 & SUNDAY, OCTOBER 30
12:30-5PM
Max Capacity: 28 for In-Person workshop.
No prior Feldenkrais® experience necessary.
In-Person & Virtual options available both days! 
SATURDAY
MADE FOR MOVING: FELDENKRAIS® IN DAILY LIFE
Throughout our lives, we've learned to move in an incomplete, idiosyncratic, and often haphazard way. MADE FOR MOVING introduces basic Feldenkrais® concepts, reveals how ingrained, unrecognized habits create restrictions, activates the brain's ability to change, and fosters our latent capabilities for effective, stress-free action. 
In this introductory Awareness Through Movement® workshop, you make everyday movement a laboratory for uncovering and realizing your potential for flexibility, strength, and grace. You will  find out what it means to move optimally, the connection between self-care and strength, and discover how to move the way you're meant to. 
SUNDAY: FINDING THE MIDLINE USING THE FELDENKRAIS® METHOD
The basis of support, agility, and resilience, the midline is the core of your living infrastructure. This gently curing mainstay defines being vertical, bolsters your internal bearings, and situations you - establishing where and who you are - as you navigate through the world. 
The body's response to shock, stress, illness, or injury disrupts or destroys your once-seemingly innate sense of uprightness, of being supported and centered. Learn to reconnect to your midline by focusing on primal movement patterns - the ones you knew before your body experienced trauma. 
Pricing
Single Day: $120 members, $135 non-members
Full Weekend: $220 members, $250 non-members
10% VIP discount

SIGN UP FOR BOTH DAYS, OR JUST ONE! 
To enroll in just one day, use the button below to sign up via MindBody. Or sign up via our branded app!
ABOUT LARRY GOLDFARB
Lawrence Wm. Goldfarb, Ph.D. is a movement scientist, certified Feldenkrais® trainer, pioneering practitioner, and multimedia author known for articulating the thinking behind the method. Dr. Goldfarb teaches in professional training programs and public workshops, seminars, and post-graduate courses the world over. He is also the founder of Mind in Motion (MIM) and Mind in Motion Online (MIMO). 
Larry is committed to developing explicit frameworks for understanding the Feldenkrais® Method and making it relevant in everyday life. He maintains the private practice he started over 40 years ago in Santa Cruz, CA.